Opinion
The Labour administration not only has no plan to 'build back better', it appears to have no plan at all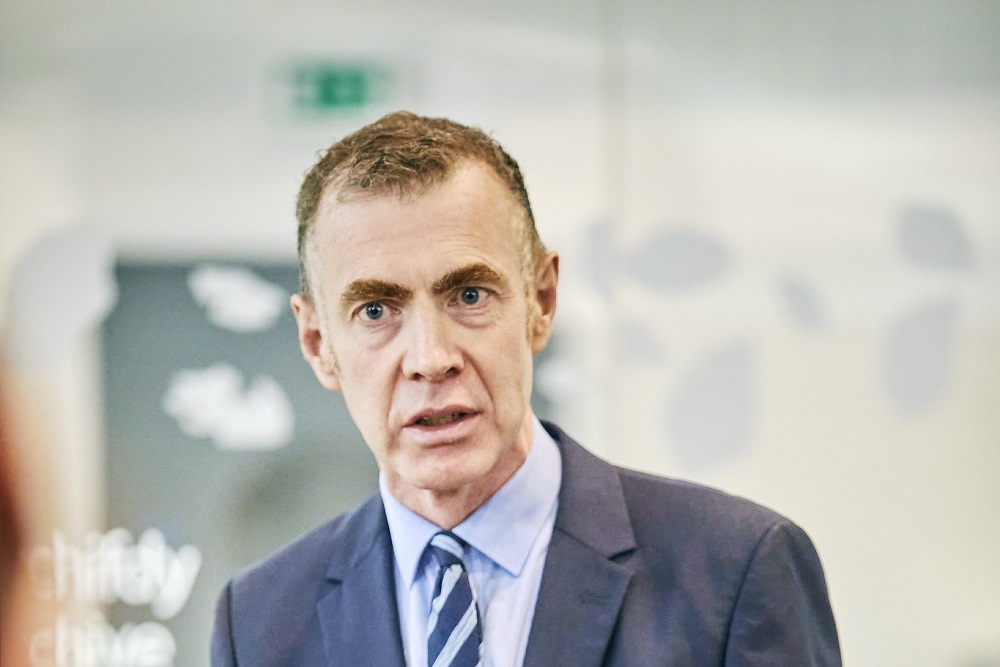 Adam Price
Last week's Senedd debate on the Welsh Government's Draft Budget for 2023-24 laid bare the Labour Party's lack of intent and imagination when it comes to the future of our nation.
In that debate, I pointed out that, already, we seem to have forgotten the pledge which arose from the Covid pandemic to 'build back better'. I also called out the Labour Welsh Government for responding to Plaid Cymru's proposals for a progressive increase in income tax to fund the NHS and social care with nothing more than hollow criticism.
It is clear that in failing to counter our policy with anything of substance, the Labour administration not only has no plan to 'build back better', it appears to have no plan at all.
A party without focus is a party without purpose, and a party without purpose cannot bring about the radical change required to cut waiting times in the NHS, support teachers and improve standards in our schools, or balance the books in a way which benefits our economy and environment alike.
This all-important focus is the driving force of Plaid Cymru's new political strategy which is designed to enable our movement to campaign smarter, to operate more effectively, and ultimately be in the strongest possible position to lead Wales to independence.

Grassroots
As a party which has always prided itself on being democratic and transparent, it is natural that the process of developing the strategy has consulted grassroots members and Plaid Cymru's decision-making bodies at every turn.
Last summer we held the most wide-ranging consultation in the party's history, inviting members to share their views on topics from independence to campaigning to political positioning. The feedback received by over 1,200 members has informed and enriched the political strategy, giving those who make our party what it is a real sense of ownership and agency.
This is a strategy by the members for the members – something no other party in Wales can claim to have.
The common thread running through the strategy is a commitment to building a New Majority – one that is diverse, dynamic, inclusive and dedicated to a better future for Wales.
It is a vision for growing our support in new areas and with new demographics by rooting our campaigns in policies for everyday life that address the specific needs and concerns in communities in which we are seeking to grow our support.
We will develop a strong, consistent political message and a radical policy programme that resonates with a broader range of voters and relates to issues of direct relevance to their daily lives, like affordable housing, the crisis in healthcare, economic inequality, and the environment, an effective and fair justice system, and decent pensions and benefits.
Resources
To do this successfully we will work smarter, accelerating the move from analogue to digital campaigning and ensuring that the party's resources are utilised in the right way at the right time to achieve our goals.
We will renew our commitment to constructive collaboration by highlighting how the Co-operation Agreement has forced the Welsh Government's hand to implement radical policies such as free school meals and action to tackle the housing crisis.
"The Agreement has enabled us to prove that it is possible to act as a robust opposition whilst delivering from outside government, so the strategy proposes that we continue to explore options for working creatively to make a real difference to people's lives. Our aspiration will always be to lead the next Government of Wales as we believe it is the best way of accelerating the change our nation needs, but we have proven locally and nationally that we can deliver alongside others and will remain open to this constructive and mature approach.
Finally, the strategy proposes that the party renews its key values and vision – of an independent Wales within the European Union, a nation that is fair, green, equal, prosperous, inclusive and peaceful. We will not shy away from the difficult questions surrounding independence, the ones we know our movement can answer with confidence and clout, dispelling the myth that Cymru is too small, too poor and too stupid.
Self government
We will work with like-minded individuals and organisations across as broad a spectrum as possible to launch a national canvas of attitudes towards self-government. We will place a focus on engaging young people, those disillusioned by Starmer's Labour and their lurch to the right, and those disaffected by politics altogether, and persuade them that there is something worth voting for.
In just three weeks' time, the Plaid Cymru membership will have the opportunity to adopt this strategy at the party's Spring Conference in Llanelli. I am excited by the focus and ambition it represents and sincerely believe that, if implemented in full, can lead us to success.
Whilst the Tories are mired by scandal and Labour sit on their hands as workers pay the price for the economic failures of the broken Union, now is our time.
Let's re instill our identity as a party of local activism with national purpose and let's bring communities together with a common goal of the common good – building a Wales that is fairer, greener, equal and free.
---
Support our Nation today
For the price of a cup of coffee a month you can help us create an independent, not-for-profit, national news service for the people of Wales, by the people of Wales.