Opinion
The last banana boat: why trade unions must be re-empowered in a devolved Wales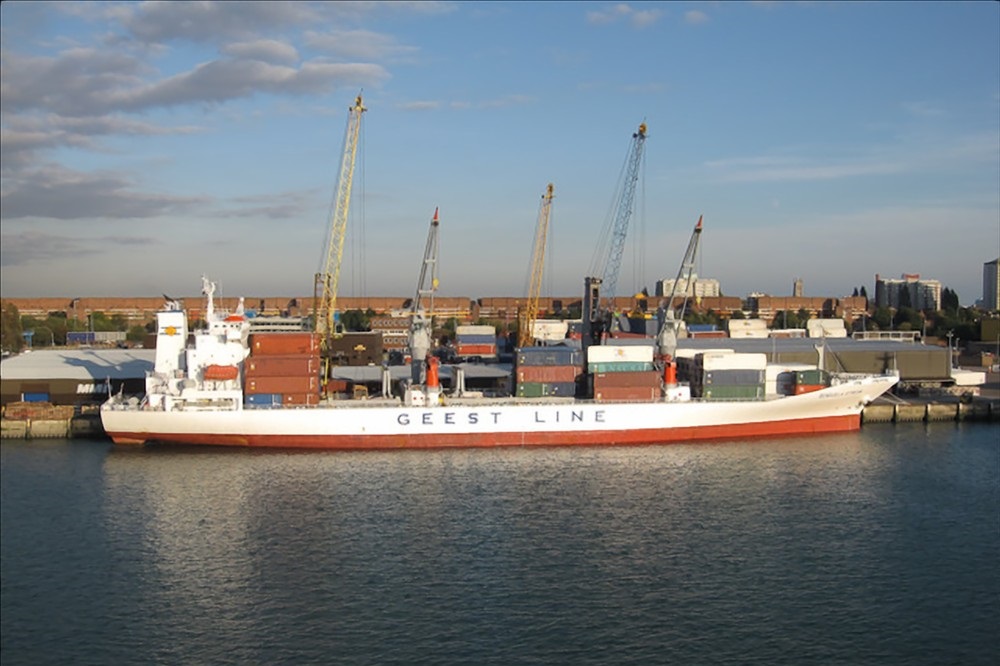 Hayden Williams
"Do you think I came in on the last banana boat?" That was an expression I sometimes heard growing up in Barry. The idiom meant something like, "do you think I was just born yesterday?" Back then, for all my naivety, I might as well have been. And I literally did come in on the last banana boat!
Well, one of the last four so-called 'banana boats' to ever sail into Barry, that is, after the Geest Line had been running those elegant white cargo ships in and out of the port since 1957 (the company did shift operations to Bristol in 1981, but returned to Barry in 1984).
So naive! In the early Nineties, I trusted that responsible adults in charge would do the right thing by people. I believed in 'the dignity of labour.' I didn't even see redundancy coming, though there'd been rumours, and the British Merchant Fleet was by that stage had already shrunk.
Thatcherism had enabled companies to use foreign 'flags of convenience.' By registering vessels in countries where low pay and low standards were normal, they could net bigger profits and stay competitive.
The world was changing: maybe losing our jobs was inevitable. But the way Geest did it. I certainly didn't see that coming, despite having been reading Alexander Cordell's trilogy of novels documenting how capitalists had exploited Welsh workers in the century prior.
But that was the century prior, right? It wasn't like I was freed from school in 1990 to get silicosis down a coal mine, or die screaming as splashed molten iron seared through my smoking legs. My grandmother really did scream, though, as I got into a taxi, leaving to join my first deep-sea ship, the Geest Haven. She wasn't being melodramatic: there was a possibility I might drown like her brother Mack. His last ship had been lost with all hands during a storm in the Mediterranean just two months before I was born.

Dread
The dangers of working at sea never seemed quite real, not until I saw dread in the faces of more experienced shipmates as we held on for dear life while the Geest Bay surged and fell and violently rocked its way through Hurricane Andrew in 1992. We were taking water in through the funnel, faster than we could pump it back out. We all thought our number was up, and it went on for hours. Maritime work isn't hugely safe, even today. But the risks, after all — along with the amount of time necessarily spent away from home — was why we got paid decent money. Nonetheless, as the tide of unchecked capitalism grew ever higher, the company was profiting on an entirely different scale.
I'm not a bitter person, but fair play, the Geest Line, though fondly remembered by many, really shafted its Welsh employees, casting them aside without any prior notice nor any trace of compassion. I may have been profligate myself, but most of the guys I worked with had families to support and mortgages to pay . . .
On a return voyage in 1993, the Geest Port was diverted from Barry to Southampton. On the morning of Saint David's day, nobody arrived to relieve us. We were just waiting around. We guessed something was up, so phoned a local RMT union rep. Security wouldn't let him through the dock gates. Finally, we were summoned to the crew bar, where a besuited 'change manager' told us we'd all lost our jobs, effective immediately.
The union was powerless. The ship had just been re-registered in the Bahamas. There was a coach on the quay, waiting to take us back to Wales. We were replaced by Latvians. The Barry Gem reported it, but back then, that was the best anyone could do.
Collective power
Today, it's different. Today, the tide is with our unions once again, and people in Wales are again using their collective power to strike. Businesses and organisations now must worry about 'reputational risk.' They can't just treat people like crap and get away with it anymore.
Why not use this current storm as an opportunity to finally get some balance and decency locked in to a uniquely Welsh approach to trade unions and industrial relations within Wales?
Adopting suggestions made in the Institute of Welsh Affairs' Devolved Levers to Support Trade Unions report would be a good place to start. Young workers need help to understand the importance of unions too. Surely, after everything workers across Wales have weathered to date, together, we're not so naive anymore!
Hayden Williams is a New Zealand based journalist, a member of Plaid Cymru, and a member of the New Zealand Labour Party.
---
Support our Nation today
For the price of a cup of coffee a month you can help us create an independent, not-for-profit, national news service for the people of Wales, by the people of Wales.