Opinion
The long history of Bannau Brycheiniog – the true name of the Brecon Beacons for centuries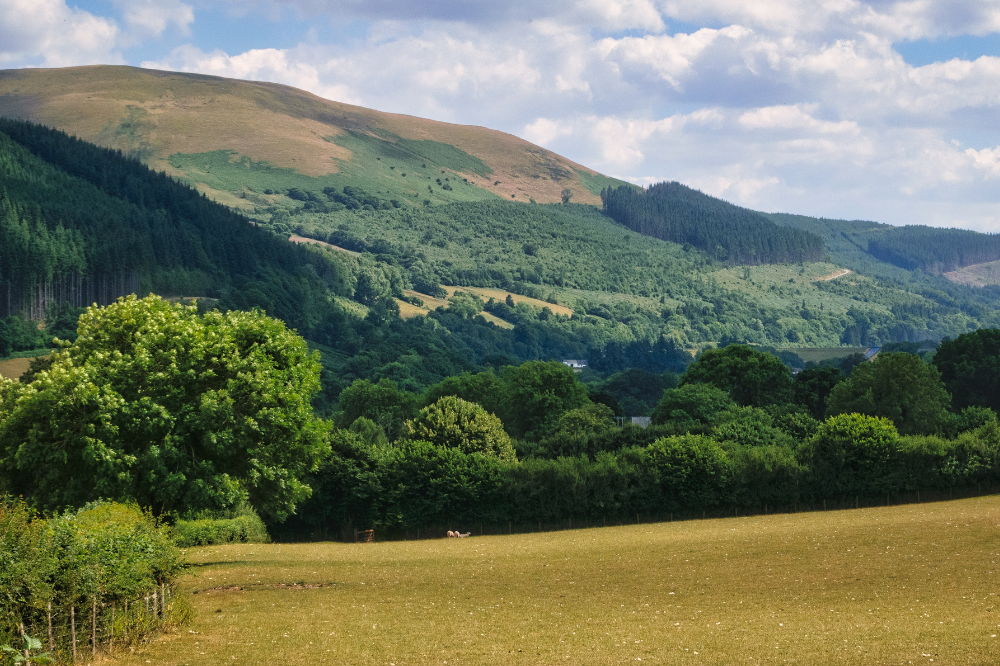 Rebecca Thomas, Lecturer in Medieval History, Cardiff University
On its 66th birthday, Bannau Brycheiniog National Park launched a new management plan seeking to combat its greatest challenges: the nature and climate emergencies. This plan includes projects to plant trees, protect endangered species and their habitats, and improve the quality of its rivers.
But despite the best efforts of a promotional video featuring the actor Michael Sheen, another aspect of the plan has generated most interest. From now on, the national park will use only its Welsh name, Bannau Brycheiniog, rather than Brecon Beacons.
In reality, little has changed. Bannau Brycheiniog was always the Welsh name for the park, used since it was established in 1957. Indeed, the first person to refer to Bannau Brycheiniog in writing was the poet and antiquary John Leland, who lived during the first half of the 16th century.
Leland was an avid traveller and undertook several trips around Wales and England. He took detailed notes of what he saw, heard and learned. One of his trips took him to the mountains of south Wales and he described the mountain, Pen-y-Fan, in his notes. Leland wrote that that there were many "diverse hilles" and together they were called "Banne Brekeniauc" (sic).
In Welsh, bannau is the plural of ban, which means "summit" or "peak", and is a common name for "mountain". We can see several mountains so-named in the national park today, including Pen-y-Fan, Fan Fawr and Fan Hir. Around Leland's time, we often see references to Y Fan (a single mountain) and Y Bannau (a collection of mountains). These names are common and it is often difficult to know precisely which mountains are being described.

Poetry
For other examples, we can turn to the work of the Welsh poets. In the 15th century, Ieuan Llawdden composed Moliant Brycheiniog (In Praise of Brycheiniog). As its title suggests, the poem is a celebration of Brycheiniog's rivers, trees, saints, inhabitants and mountains. The poem encompasses the region "o'r Fan hyd ar Y Fenni" ("from the Fan as far as Y Fenni").
In an elegy composed in the 16th century, Lewys Morgannwg writes that everywhere is sad "o Hafren i'r Bannau" ("from the Severn to the Bannau").
And a poem by a bard known as Y Nant (the Stream) from the 15th century includes a reference to "tu yma i'r Banne" ("this side of the Bannau"). We don't know the poet's real name or anything about them, but their poems are full of references to the people and places of Brycheiniog.
These were poets not cartographers, of course, writing poems not designing maps. We shouldn't expect them to have described the location of each and every name they mention specifically. But there is clearly a tradition of referring to the mountains of Brycheiniog as Y Bannau.
A medieval kingdom
Brycheiniog was a medieval kingdom in south-east Wales. It was common to add suffixes such as -iog or -ion to a personal name to indicate "the people of", "the descendants of", or "the territory held by". We see this in the contemporary county of Ceredigion, which is the personal name Ceredig with the suffix -ion, and in Brycheiniog, with the personal name Brychan and the suffix -iog.
Brychan was a 5th- or 6th-century king who, according to medieval lore, came from Ireland. He was also allegedly the father of tens of children, many of them saints, including the Welsh patron saint of love, Dwynwen.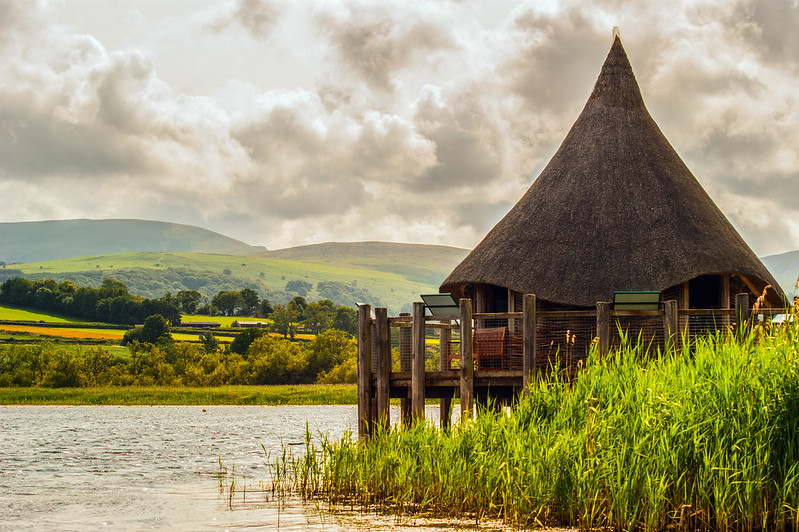 It must be stressed that these are later stories – we don't know anything for sure about the historical Brychan. But there is evidence of Irish influence on the land of Brycheiniog in the middle ages. For example, there are a number of stones inscribed with ogham, an alphabet used for writing Irish, and these include Irish names.
In the 10th century, the king of Brycheiniog constructed a crannog (artificial island) on Llyn Syfaddan (Llan-gors Lake). This is the only example of a medieval crannog in Wales, but they are common in Ireland and Scotland. Whatever Brychan's history, it is likely that real connections with Ireland inspired the stories about his Irish background.
Reclamation
The loss of Welsh place-names is a matter of increasing concern. As early as the 12th century, the cleric, historian and traveller Gerald of Wales complained that the place name Llanddewi Nant Honddu was being corrupted to Llanthony.
More recently, groups such as the Welsh Place-Name Society have been working tirelessly to protect Welsh names. Bannau Brycheiniog follows Eryri as the second national park to commit to using only its Welsh version.
And it isn't just a matter of language either. The park feels the name Bannau Brycheiniog is "more in keeping with its Welsh heritage". But amid both nature and climate emergencies, much more must be done to protect this precious place and its rich history.
This article was first published on The Conversation


---
Support our Nation today
For the price of a cup of coffee a month you can help us create an independent, not-for-profit, national news service for the people of Wales, by the people of Wales.