Opinion
The magic money tree exists, but only the wealthy can savour the fruit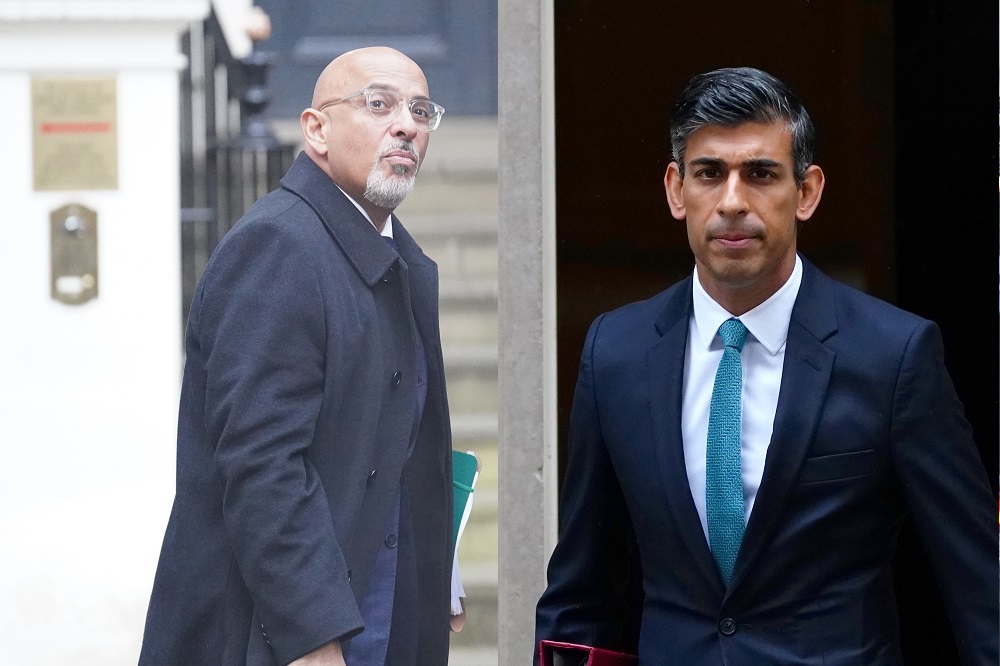 Catrin Wager, Plaid Cymru Parliamentary Candidate for Arfon
Back in 2017 Theresa May declared that there was no magic money tree in response to nurses asking for their 1% pay cap to be lifted.  Six years on, and with a pandemic under our belts, the nurses are still waiting for fair wages, and the rest of us increasingly feel we've been fed lies for over a decade by now.
The Tories came into power with a promise of stabilising the economy after a world wide crash.  They promised to reduce national debt. They told us austerity was a necessity to balance the books.
But 13 years on, national debt is at it's highest in 60 years.  Austerity has escalated to a cost of living crisis. Throughout February, the majority of public services will strike at some point, asking not only for fair wages, but also fair working conditions after over a decade of chronic underfunding pushed the public sector to breaking point.
And on Friday while Jeremy Hunt seemed keen to fanfare the fact that the UK has narrowly missed being in recession, having simply flatlined economically rather than shrunk, we need to ask, for those who are struggling to eat, or heat their homes, is this really something to celebrate?
Because, here in Wales, there are plenty of those people out there, as a report published by the Bevan Foundation last week highlighted.  'A Snapshot of Poverty in Winter 2023' found that more than 1 in 8 households in Wales 'often or always do not have enough for all the basics';  4 out of 10 households have gone without heating this winter, and 1 in 4 Welsh households have been eating smaller portions or skipping meals altogether. Soberingly, 1 in 10 households have been worried about losing their homes.
The findings of the Bevan Foundation report aren't surprising.
But they should be, given that the UK is the 6th largest economy in the world.
So how do we balance the fact that the UK economy is still amongst the largest worldwide, and yet residents face such fundamentally poverty?

Political choices
It is partly down to political choices of course. The Tories chose that the most vulnerable in our society should be the ones to pay the price of supposedly balancing the economy.
They chose to make Brexit an option, and many continue to promote its benefits even though its effects have been economically catastrophic.
They chose to slash public services, and they chose to offer tax reductions to corporations (Sunak's increase will still see the rate lower than in 2005, and amongst the lowest for economically developed nations).
But there is also something far more insidious and frightening at play here. Because this isn't just about political ideologies; it's about personal wealth.
A few weeks ago, Nadim Zahawi hit the press for 'carelessly' forgetting to pay his taxes following the sale of polling company Yougov. In the same week, former prime minister Boris Johnson hit the headlines for appointing Richard Sharp as Chairman of the BBC, while Sharp helped facilitate a personal loan.  And this week, the Good Law project revealed that a Sunak-linked hedge fund saw pandemic profits soar to £109m, and while we have no confirmation that he profited from this, he has also refused to deny it.
He has still not published his tax returns, despite increasing pressure to do so, and it's only after the Good Law project started legal action, that the Government agreed on the 9th Feb to publish £248 million pounds worth of missing Covid contracts.
And let's not forget that this sits on a background of Tax avoidance by Sunak's wife,  Akshata Murty who is alleged to have avoided paying around £20 million in taxes by claiming Non-dom status, while her husband  was Chancellor of the Exchequer, telling us there was no money in the public purse.
The sums of money at play here are mind-boggling. We are being governed by a wealthy super elite.  And by now it feels that their ideologically driven decisions are based more on maintaining personal wealth than supporting the people of the UK.
40% of Welsh homes went without heating at some point this winter, yet two energy companies have recorded record profits.
Strikes
Nurses, Ambulance Drivers, Teachers, and Train Drivers are amongst many who will be striking this month for better pay and working conditions, and we're told there isn't the money to pay them.  Yet the Tories could afford to spend £37bn on a barely functioning Test & trace system.
They could afford £200 million on dodgy PPE contracts with companies with Tory connections, and, as one study suggests, they're happy to send an estimated £83 billion on  the vanity project that is the Retained EU withdrawal Bill, just so politicians can claim they 'got Brexit done'.
The story of the past 12 years isn't one of austerity.  It's a story of inequality, and the story of a divide between the elite and everyone else.
This Tory Britain. Where corruption wears a suit and smile and is called 'Minister'.
Enough is enough.  We can, and must, do things differently.
Catrin Wager is Parliamentary Candidate (Westminster) and Policy Officer for Plaid Cymru Arfon and a Councillor on Bethesda Community Council.
---
Support our Nation today
For the price of a cup of coffee a month you can help us create an independent, not-for-profit, national news service for the people of Wales, by the people of Wales.