Opinion
The Tories have plumbed new depths and are beyond redemption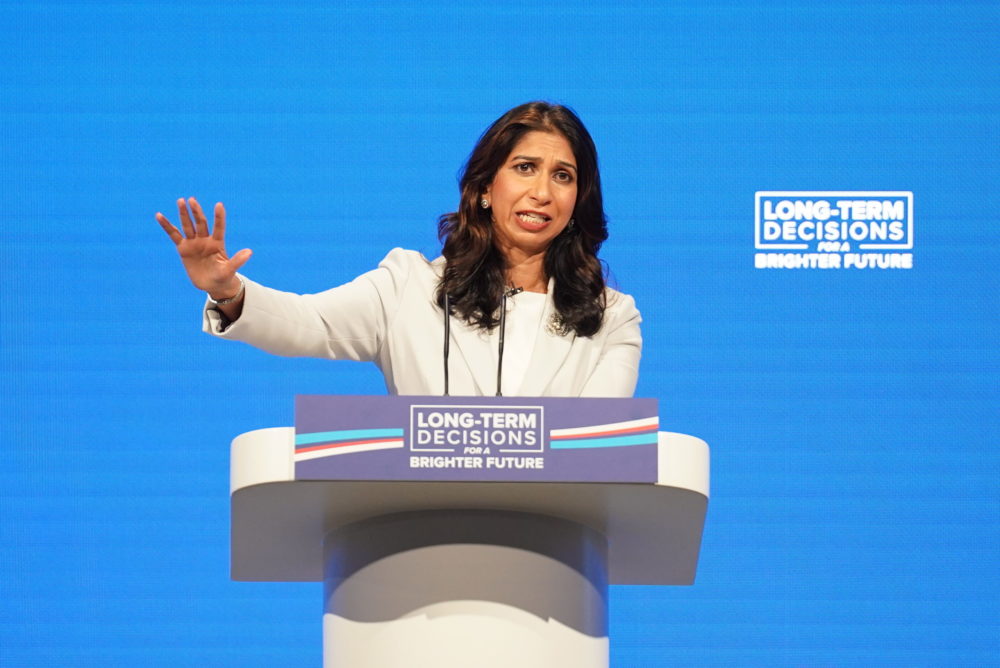 Martin Shipton
The Conservative Party performed a public service for us all at its annual conference in Manchester by demonstrating that it is truly beyond redemption.
It was wishful thinking to imagine that Boris Johnson and Liz Truss were political aberrations, and that the superficially more engaging Rishi Sunak would take the Tories back into mainstream territory.
That, surely, is what most people wanted after an unsettling period in which Johnson did everything he could to undermine the integrity of Westminster politics. His lies about Partygate were disgraceful and rightly led to his departure from office. But equally corrosive were his attacks on the British constitution through his unlawful attempt to prorogue Parliament, his insistence on negotiating an especially severe version of Brexit and his attacks on devolution.
The decision of Tory members to elect the patently unsuitable Liz Truss as Johnson's successor was a further sign of their departure from reason, but that particular project – if it merits the title – unravelled so quickly because of the economic crash it was responsible for that we barely had time to take stock.
Given the choice between Liz Truss and Rishi Sunak – the Chancellor who had earned the grudging respect of senior trade unionists for introducing the furlough scheme and other initiatives to keep businesses going through the pandemic – it seemed perverse to choose Truss. But her swift defenestration appeared to give the Tories an opportunity to put matters right by installing Sunak in 10 Downing Street at his second attempt.
He inherited a party that was probably already destined to lose the next general election, but the hope was that he would at least make a fist of restoring its dignity. We can now be sure that this won't be happening.
Indeed, a number of threads have come together during their conference week which suggest that, instead of pulling back from the precipice to which Johnson and Truss led them, the Tories have plunged headlong over the edge.
Nigel Farage
She may no longer be in the Cabinet, but former Home Secretary Priti Patel set the tone by dancing with Nigel Farage at a fringe event. After all the damage he has caused to the Conservative Party, let alone to the economy of the UK by helping to deliver Brexit, it was astonishing to hear that he'd been given the green light by Rishi Sunak to reapply for membership. We can be sure that Farage enjoyed humiliating Sunak by rejecting his offer – for now at least.
A succession of senior Ministers made speeches that demonstrated how far to the right the government has gone. The Conservative Party has always had a hard right, but there was a time when they tended to be troublesome backbenchers with little hope of ministerial advancement. Today they rule the roost.
The current Home Secretary, Suella Braverman, went out of her way to demonise asylum seekers and trivialise their plight. The best rebuttal to her distortions came in a piece written by Mark Kieran, chief executive of the pro-EU campaign group Open Britain. In a message to supporters, Kieran – who decades ago was a Home Office official who decided whether applicants should be granted refugee status – wrote: "What a monster Suella Braverman is. Not just a moral vacuum but embarrassingly incompetent in the way she deploys her own misleading arguments about asylum seekers.
"Having worked at the Home Office deciding asylum applications, I know the 1951 Refugee Convention's terms are far clearer than her pernicious propaganda would suggest. She says many asylum seekers base their claims on 'feeling' discriminated against in their home countries.
"But the scope of the Convention is limited to people who believe they have a 'well-founded fear of persecution' for reasons of race, nationality, religion, membership of a particular social group or political opinion, who are unable or – owing to that well-founded fear – unwilling to return home. Mere feelings of discrimination would not meet that rigorous test, and any application made on those grounds would (rightly) be fast-tracked for refusal.
"She suggests that persecution, by definition, must involve a threat to life. Not true. Persecution often DOES involve a threat to life, but other things can qualify as persecution (arbitrary detention, unjustified confiscation of assets, withdrawal of state protection from crime). Braverman knows this, but the boneheads whose votes she is soliciting do not, so hey, why not give it a go?
"In my time at the Home Office, I refused many asylum applications which, on the evidence presented, clearly did not meet the test of a well-founded fear of persecution on Convention grounds. The majority of those applications were made by people (mostly young men) who appeared to be seeking better economic futures for themselves and their families. That's completely understandable, and I never blamed them for trying, but it's not grounds for asylum, so neither did I feel any guilt in refusing them … that's not the purpose of the asylum system.
"However, I did grant asylum to a number of people who had clearly faced unimaginable horror in their own countries before escaping to the UK, where they felt safe and where they believed they would be able to live the rest of their lives in peace. There was the Sikh activist who had a kettle of boiling water poured over him during a police interrogation.
"There was the woman from a minority Muslim sect who, when her husband died, and her neighbours started throwing stones through her windows at night, sought the protection of the local police only to be publicly ridiculed and then gang-raped by six officers in front of her three young children. And there were many more with genuine experiences just as gruesome.
"Nearly 30 years on, I can still recall the faces of those people as they recounted their experiences to me during interviews and the tears in the eyes of the interpreters as they translated words no one should ever have to hear.
"Since my days in the Home Office, I can't recall a single Home Secretary who hasn't had to wrestle one way or another with the asylum system. But neither can I recall one who has approached the task with as little humanity in their heart as Braverman. Truly, she is in a league of her own."
Ignorance
Kieran's piece is all the more compelling because he writes from the experience of having seen the asylum system from the inside. It is truly shocking to have someone of Braverman's ignorance in the great office of state that she holds.
Yet there is an even lower level to which the Tories have now sunk. Taking their cue from the increasing prevalence of disinformation on social media, they are happy to simply tell lies about their opponents.
In her conference speech, Energy Security and Net Zero Secretary Claire Coutinho suggested that Labour was intending to introduce a tax on meat if elected to government. There is not a shred of truth in this, but she brazened it out and wouldn't withdraw the claim when challenged by Sophy Ridge of Sky News.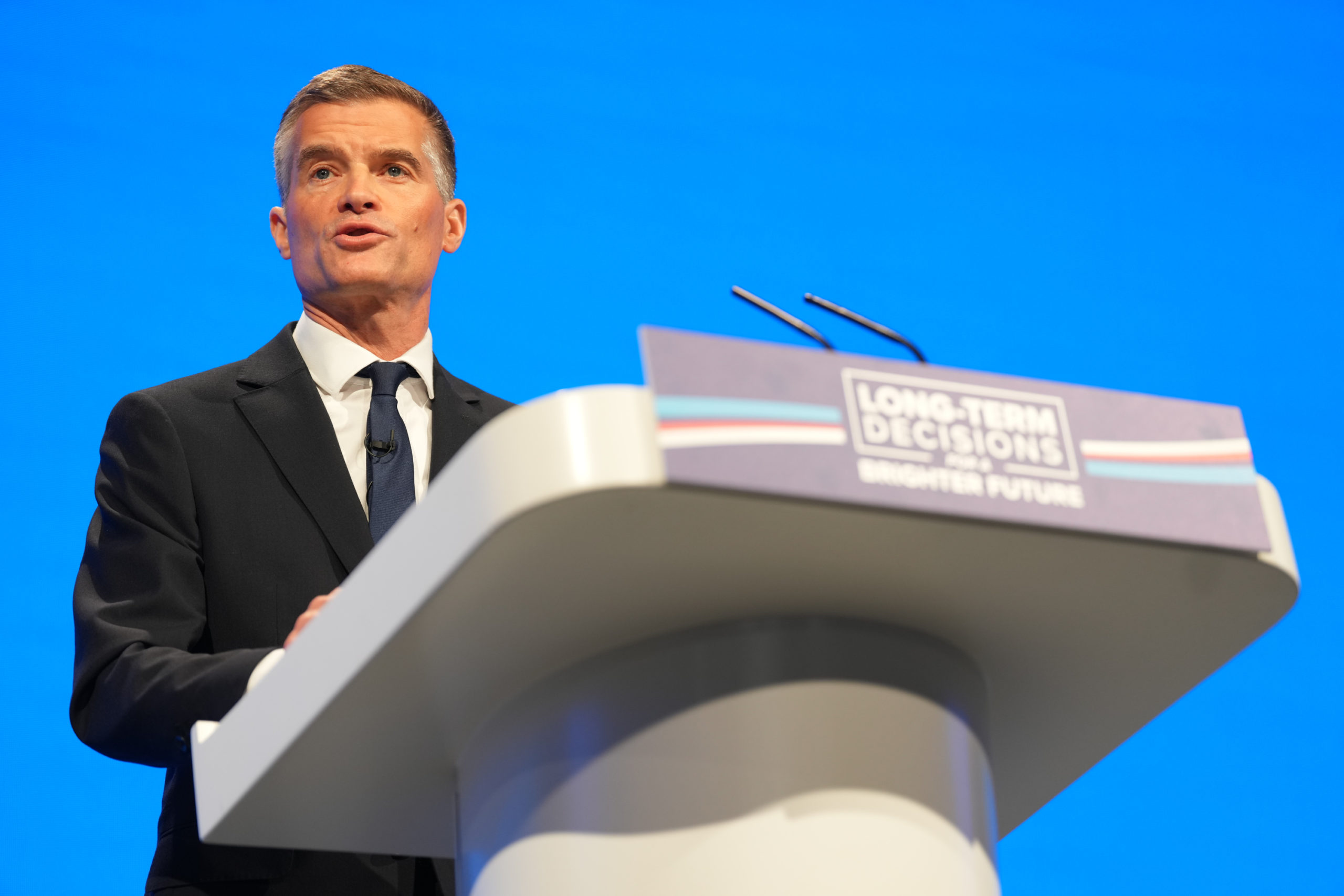 Likewise Transport Secretary Mark Harper gave credence to an absurd conspiracy theory spread by Covid deniers and others when he announced in his conference speech that he was "calling time on the misuse of so-called 15 minute cities", adding: "What we shouldn't tolerate, is the idea that local councils can decide how often you go to the shops, and that they can ration who uses the roads and when, and that they police it all with CCTV."
Again, there is no truth in the suggestion that councils currently have the power, or will in future have the power, to decide when people can go shopping or decide when or where they can travel in general. The "15 minute cities" urban planning concept is not a sinister manoeuvre designed to restrict people's freedom, but a worthy attempt to re-localise people's lives, creating the circumstances in which most daily necessities and services, such as work, shopping, education, healthcare and leisure, can be easily reached by a 15-minute walk or bike ride from any point in the city.
Lies
And then, of course, Rishi Sunak has taken up the inaccurate term "blanket 20mph" popularised by Welsh Conservative Senedd leader Andrew RT Davies in relation to the default speed limit introduced in Wales by the Welsh Government, to which many exceptions have already been introduced. It's deliberately misleading in an attempt to extend public dissatisfaction in the wake of Labour failing to win the Uxbridge and South Ruislip by-election because of public concern arising out of the London Mayor's ULEZ scheme.
Telling lies to win votes is a desperate strategy resorted to by a party that knows it has run out of ideas, but hopes there will be enough people ignorant of the facts to help them mitigate the electoral disaster that's confronting them.
The Conservatives have shown they are unfit to continue in office, and they deserve to lose the general election when it comes. When they go into opposition, they should rid themselves of the populist nonsense they currently espouse and behave in a manner we have a right to expect from any political party in a democracy.
I won't be holding my breath.
---
Support our Nation today
For the price of a cup of coffee a month you can help us create an independent, not-for-profit, national news service for the people of Wales, by the people of Wales.