Opinion
The Tragedy of Welsh Conservatism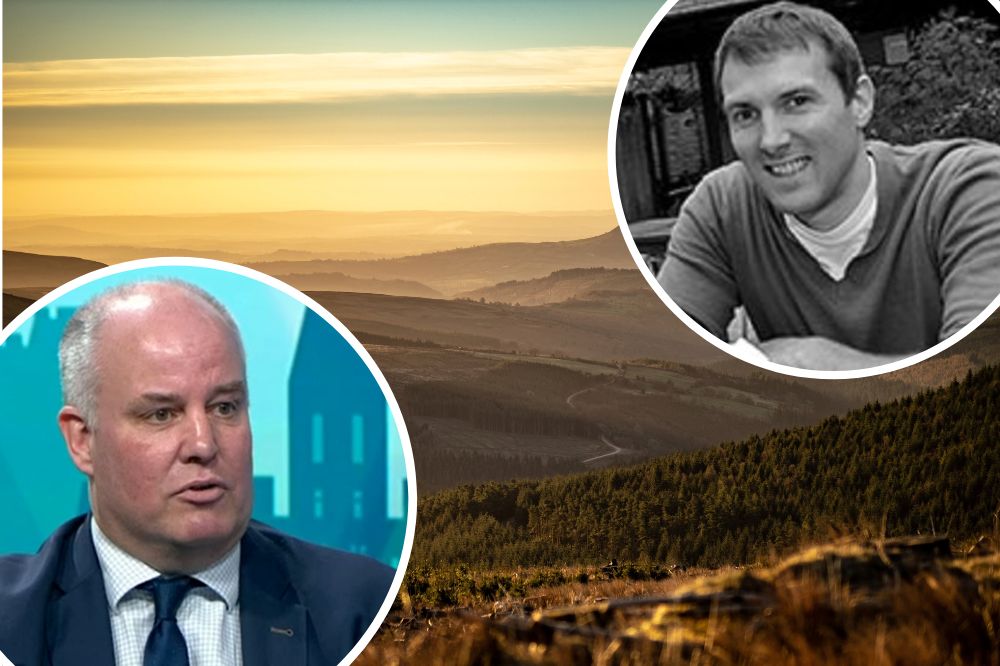 Gwern Gwynfil, CEO YesCymru
Like all modern democracies, Wales has a part of its population naturally inclined towards a conservative political perspective.
Those who are conservatives in Wales do not have a clear and representative voice making a contribution on their behalf at a national level.
Despite protestations that they are ardent supporters of Wales and 'proudly Welsh' both David TC Davies, Secretary of State for Wales and Andrew RT Davies, leader of the Welsh Conservatives, consistently act and speak in ways that are evidently not in the interests of Wales, the conservatives living in Wales, or the broader wellbeing of the whole of Wales.
TC is against Wales having its own bank holiday on St David's Day, he is against Wales being given the £6Bn in consequentials that the entire Senedd (including RT!) believes is due to Wales.
He is actively denying those he purportedly represents of a transformative level of investment funds. This is not real conservative behaviour.

Y Bannau
RT and TC have waded in to condemn the National Park's change of emphasis to make use of Bannau Brycheiniog as their name rather than continue to use both this and the Beacons.
Ironically, they've condemned it as economically damaging to an established brand and in so doing they have given the rebrand wings.
The free promotion globally has been magnificent, a marketing coup which has promoted Wales and this beautiful part of Wales to over 750 million people globally.
Bravo Y Bannau!
With the English Coastal Path being renamed this week, they and their fellow 'anti-woke warriors' have been left looking distinctly foolish once again – Welsh conservatives must be wincing (once again…).
Meanwhile, and more seriously, Andrew RT Davies has made it clear that he has no constructive policies or opposition to present. This is a huge failing on his part.
He rants and rails on his social media and did so again in his recent conference speech, but he offers up no alternative plan for Wales, he gives no constructive policy framework, he fails utterly to represent the real conservatives in Wales.
Poor outcome
This is a poor outcome for everyone in Wales, not just the conservatives in our midst. Thriving, healthy democracies need robust opposition.
Sensible, thoughtful, scrutiny is what holds the government to account. It is what gives democratic voice to those who are not represented by the party of government at any given time.
The opposition in Wales at the moment is shrill, verging on hysterical and seems to lack any level of cohesive thought.
True Welsh conservatives must be crying in their beer and flailing for a way to reinvent their world so that they can once again have a voice.
Politics and a pint just doesn't cut it.
There can be no doubt that this decline in the quality of the Welsh conservative political voice is contagion from the even more precipitate decline seen at the centre – the Conservatives at Westminster rattle through leaders and Prime Ministers at an alarming rate.
They too are struggling for cohesion and any genuine policy platform, falling back on soundbites, controversy, division and conflict to mask the reality that they have nothing to offer.
Reinvent
There is a bold and courageous answer to the problem for Welsh conservatives.
They could embrace the cause of Independence, safe in the knowledge that in an Independent Wales they would have the opportunity to reinvent and renew themselves as a serious and thoughtful political voice for those to the right of centre.
There have been talented and thoughtful Welsh conservative politicians in the past, there are some in the mix within the Welsh Conservatives today.
Independence would free them to make realistic and constructive contributions to the creation and growth of a new, vibrant, nation.
They would get to be a part of history in the making.
Labour hegemony
Some of them will surely be deeper thinkers than their current leadership, some of them will realise that, to have a voice within Wales, for Wales, where Labour hegemony remains deep rooted, Independence is the doorway through which they can access that change and become more relevant.
Independence also allows all Welsh conservatives to come together electorally. Without it there will always be a significant proportion of the Welsh population who will never vote for the Tories because they are not, and never will be, a party of Wales.
The question arises then, who, amongst Welsh conservatives, is brave and bold enough to stand up and declare themself in support of Independence?
Who amongst the Welsh conservatives will lay the groundwork for uniquely Welsh conservative political thought?
Who has the vision to counter the tragedy of Welsh conservatism and give hope to those who are political conservatives with no home and no voice here in Wales?
Independence is normal. Independence is inevitable. So is conservatism.
For those reading this who see themselves as conservatives, now is the time to make the shift, to prepare yourself and your politics for the challenges, potential and successes of an Independent Wales.
---
Support our Nation today
For the price of a cup of coffee a month you can help us create an independent, not-for-profit, national news service for the people of Wales, by the people of Wales.