Opinion
The unseen cost of Wales' new 20 mph speed limit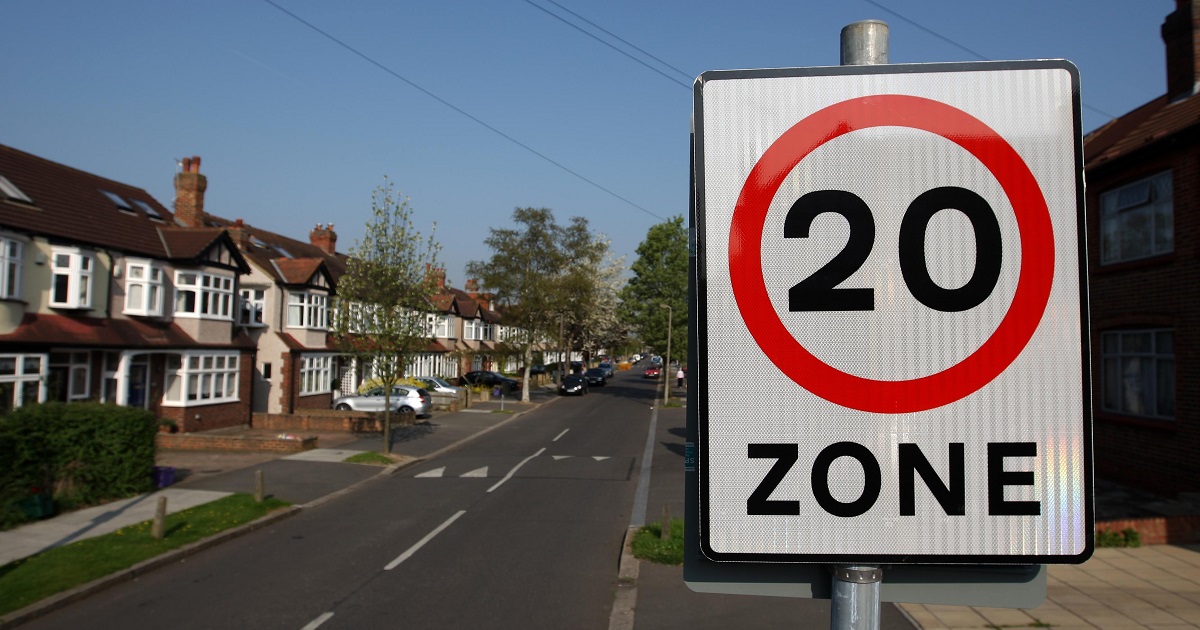 Professor Stuart Cole, CBE, Emeritus Professor of Transport Economics and Policy, University of South Wales.
From September 17th the Welsh Government 20-mph default speed limit replaces, in urban areas, the current 30-mph.
The change means there are cost implications on logistics and bus operators through increased drivers' hours and less efficient vehicle operation with vehicles operating at lower speeds.
In much the same way as traffic 'humps'  on bus routes cause increased wear to vehicle suspension and fuel consumption with consequent increases in cost.
This column's discussion concentrates on implications for the bus industry of the new speed limit. However, the same principles apply to the retail and other logistics operations.
Imagine the delivery of fresh bread usually between five and six-thirty each morning. The route timing is based on vans travelling on near-empty roads at up to 30-mph.
The reduction to 20-mph reduces van and driver productivity leading to increased distribution costs and a possible increased bread prices to the customer.

Longer journey times
Bus passengers, will have to face longer journey times on urban routes. Companies will require additional vehicles and driver shifts if the current bus service frequency is to be maintained. Increased drivers' hourly rates, currently under negotiation with the trade unions, will also increase costs .
Despite increased pay rates, many drivers are unhappy, often negative, about  their responsibility versus pay rates when compared with e.g. retail store employees. Putting more running time into the timetable could reduce their negativity, but the source of funding for such a move is not evident.
The alternative would be to introduce, at the same time as the new speed limit, a raft of bus priority schemes on all routes where other traffic congestion adversely affects their operating timetable. Castle street, Cardiff and Kingsway Swansea would be good examples.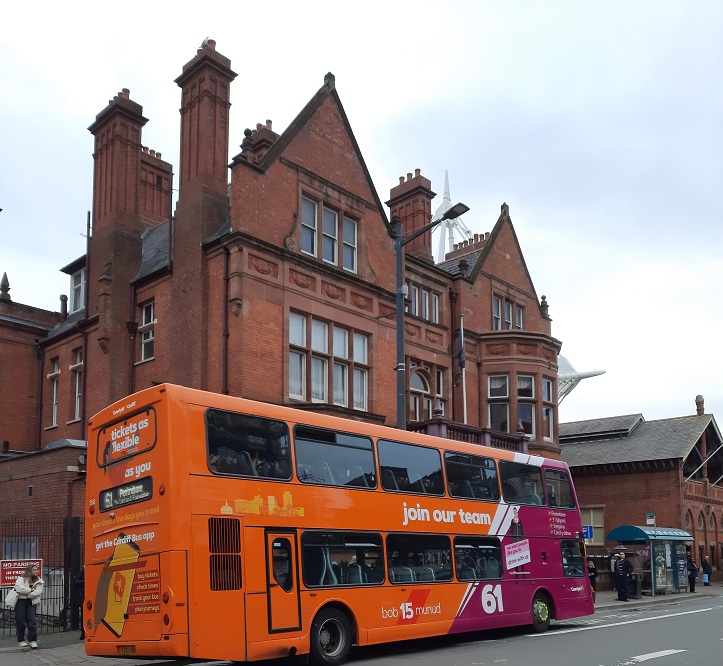 One objective of the new speed limit is to make car journey times less attractive than buses. Separating buses from cars can reduce bus journey time, the equivalent of increased running time but without the additional cost. Otherwise buses will follow slower moving traffic.
Assuming this bus utopia could be achieved and demand increased then the many single deck vehicles currently in use could be replaced by double deckers so reducing the number of buses (and drivers) required in the peak.
Factors affecting local bus demand includes fare levels, journey time and service frequency.  Covering those cost increases can only be met from two sources –  a fares increase, which will deter people from using the bus, or an increase in  government payment per passenger for bus pass users; money which the Welsh Government and the county councils do not have at present.
It is not only driver wage costs which have risen. The capital cost of E600 low emission engine buses has risen slightly to £160,000. However the move towards electric buses can increase that to £400,000 per bus.
Other costs including engineering (and training engineering staff to be proficient in electric / hybrid vehicles), IT, fuel, spare parts and insurance have risen significantly. The last is related to the other increased costs particularly in engineering.
Accident insurance payments involving new (and in particular electric) vehicles have risen. If a bus is accidentally in contact with a car, then a new Tesler will cost considerably more than a Ford petrol / diesel car to repair.
Profit margin
A bus operator needs  to achieve a profit margin of about 10% on a local authority bus tender. This covers the possible cost increases over the length of their contract and the possibility of the contract not being renewed following cuts in public sector finances. On commercial services companies make their own independent profitability-based decision to withdraw / introduce a service with only 56-days-notice to the Traffic Commissioners required.
The last two years have been difficult for bus companies, Fortunately the Welsh Government's Bus Transition Fund and other Covid related payments helped maintain services, enabled companies to continue trading. Otherwise bus operations would be limited to the profitable core network.
However BTF was only 'sticking plaster' arranged at the last minute, guaranteed until March 2024. On this basis many companies are not prepared to invest in new / additional vehicles with such an insecure financial future and cannot afford to accept another 11th hour funding scheme as they did in May 2023.
Major cross-town or inter-town routes are often the flagships of bus companies being the most profitable and forming a significant part of their core network (see What is happening to bus travel in Wales). A service currently operating a fifteen-minute frequency would reduce to every twenty / thirty minutes with additional journey time (from the 20-mph limit)  reducing  passenger numbers.
The proposal for Welsh bus franchising is included in a bill currently being considered by the Senedd. However the transport minister has been advised in recent months that that is not a financial possibility at present. Rail services currently under direct government control are allowed a 2% profit margin
Rush hour
Ironically the am / pm urban travel peak – the traditional rush 'hour' which reduced bus speeds has now largely gone. So journey time savings which could have been achieved along with an operating cost and fares advantage is prevented by the new legislation.
The modern urban bus is designed to travel in a certain gear up to 30-mph, and a higher gear at 40-mph. It is not designed to travel at 20-mph and frustrated drivers will have to override the automatic gearing system installed in all buses.
It is a  valuable safety system in buses which enables the driver to concentrate on passengers and the road ahead. So one might say that adversely affecting the bus's inbuilt safety system will detract from the safety objectives of the speed limit. It will also cause extra gearbox maintenance costs.
The bus industry faces a 'triple whammy' from:
The reported 25% possible reduction in subsidised bus services mostly in rural Wales.
Bus passenger numbers have not reached their pre-Covid level in 2019 when demand was increasing and demand predictions were very positive so no additional income from more passengers.
Increased costs including those resulting from the speed limit reduction
The Welsh Government's objectives are appropriate but it would have been better advised to:
initiate the scheme in big urban areas (Swansea, Cardiff / Newport and the Valleys) where the greatest number of road casualties and deaths occur.
introduce bus priority measures to accompany the scheme
delay the scheme's introduction until the bus industry's current challenges are solved and revenue support funding is available.
---
Support our Nation today
For the price of a cup of coffee a month you can help us create an independent, not-for-profit, national news service for the people of Wales, by the people of Wales.