Opinion
The village that lost its Welsh name overnight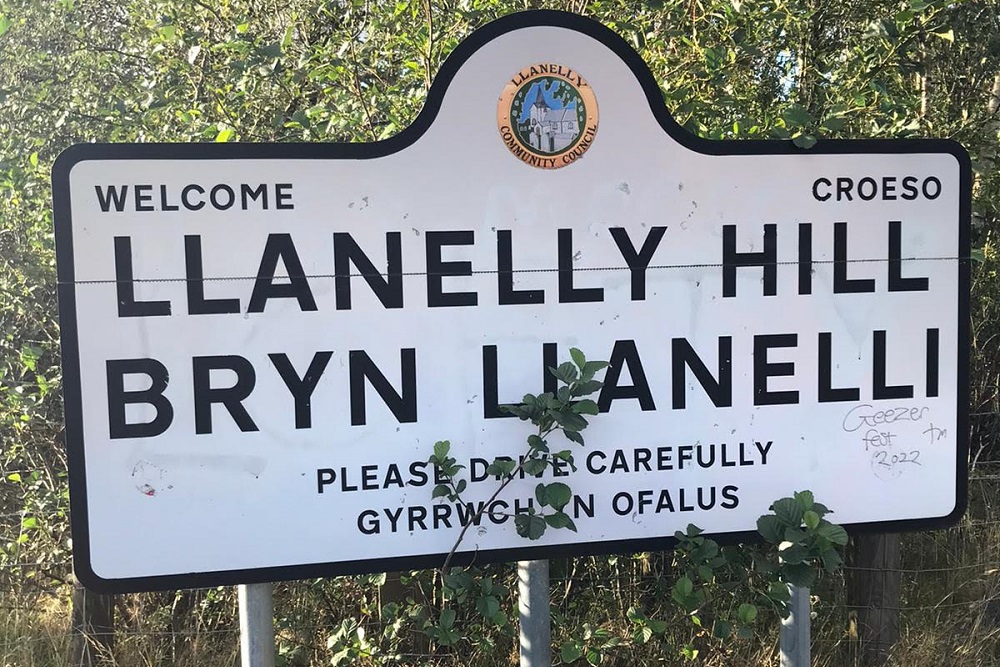 Stephen Price
Back in January 2015, with the Heads of the Valleys Road widening in full swing, few communities were hit so hard as the two small Monmouthshire villages of Clydach and Llanelly Hill. Caught in the middle, we found ourselves landlocked, polluted by noise and diverted traffic, and witnessed the irreplaceable loss of native beech woodland in a supposed site of special scientific interest in a forgotten corner of the Brecon Beacons.
The scheme overran in both time and millions upon millions of pounds, and has resulted in the life-enhancing impact of an extra lane that is rarely used just in case drivers break the rather bizarre 50mph speed limit.
One change, however, might seem insignificant to anyone but a few remaining locals, but for those who care about the importance of our history and place names, has the power to anger and upset on a cellular level.
Namely, the proactive loss of the Welsh name for Llanelly Hill – Rhiw Llanelli (or Llanelly based on the localised historic spelling from before the standardisation of the Welsh alphabet).
Growing up, attending one of the two local primary schools which have long since closed in the name of progress, the name Rhiw Llanelli was the one and only name for Llanelly Hill in conversation with the handful of local Welsh speakers, in Welsh classes at school, in official Welsh translations, on all signage and on our council tax letters.
Overnight, however, the name was binned in favour of the Google Translate-friendly 'Bryn Llanelli'. New signs were erected on both entry points to the village declaring the new name Bryn Llanelli in conjunction with the A465 dualling. And that was that.

Preserved
The original name is thankfully preserved in road names (Rhiwr Road) and house names, (Troed y Rhiw, Ty Rhiw, Pen Rhiw Cottage). The word Rhiw can mean slope, or side of the hill, which more accurately describes this cluster of smaller villages clinging to the side of a rather spectacular gorge – it's not the entire hill, as Bryn would suggest.
Besides being utterly beautiful, the Welsh language is also pinpoint accurate when referring to place names, and these names matter. The old gravestones, fast decaying, speak of a different Clydach and Llanelly Hill – yr hen iaith fy nhadau being the language of the soil and our ancestors, and many of us today, myself included, have claimed it back and care. Deeply.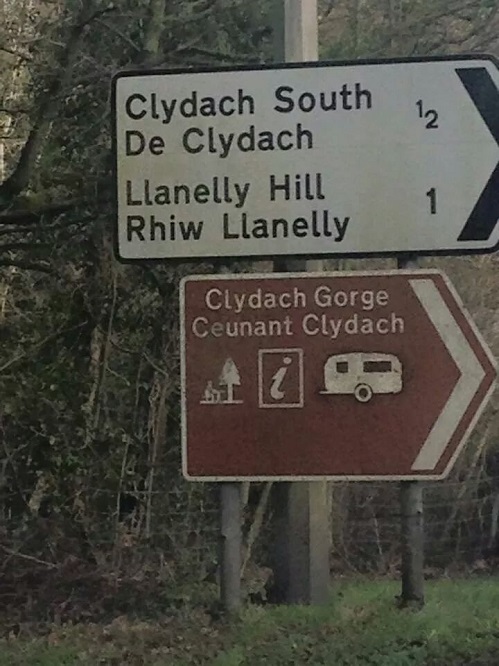 Within days of the erection of a new sign for my beloved Rhiw Llanelly (or should I now say, Bryn Llanelli), those of us who had grown up in the area were quite rightly outraged, and whilst most of the outrage ineffectually took place on the local Facebook village group, a few of us contacted Monmouthshire County Council and demanded to know how a place name can be changed overnight with absolutely no local input.
In my case, I backed up my complaint with photos, old documents, anecdotes and historical knowledge. Rather naively, I expected a swift response. Would people in Abertawe, Caerdydd, Aberteifi etc. be happy to wake up with a new name for the place they call home? I gladly think not. So why is this acceptable?
Cue emails back and forth for a while, and an idle threat to contact the Abergavenny Chronicle (horror of horrors!), this didn't sit well with the Policy and Welsh Language Officer at the council at the time who, for reasons I still can't get my head around eight years on, decided the best course of action wasn't to reinstate the original name of Rhiw Llanelli, or to go with the updated reductive Bryn Llanelli, but to absurdly declare the Welsh name to be… drum roll…. Llanelli Hill.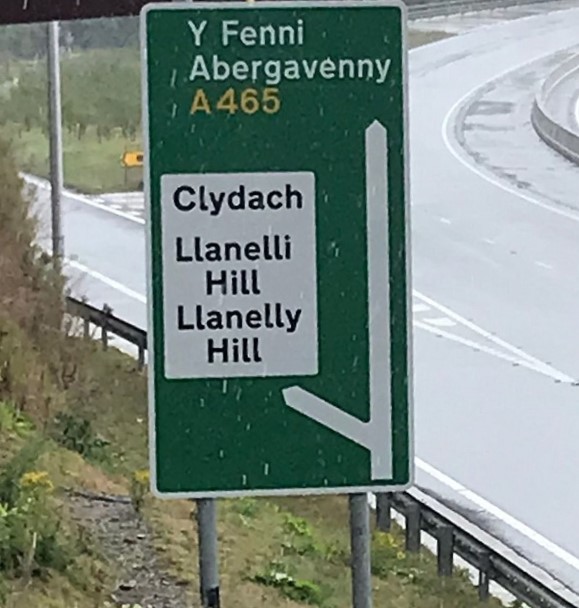 Laughable 
Drivers are now treated to a laughable sign telling them that they are passing by 'Llanelly Hill : Llanelli Hill'. You read that right – the Welsh for Llanelly Hill is now Llanelli Hill – pronounce that final Ll as you wish. If only we had a word (or multiple words) for hill in Welsh!
Last year, I tried one last time to make the council see sense. Again, I also contacted the Welsh Language Commissioner to try to undo this complete disregard and idiocy and to hopefully have an ally.
The council has rather unsurprisingly gone quiet, but the all-powerful Commissioner did get back to me in November of last year, and I was told that my 'complaint is valid and meets the requirements of section 93 of the Welsh Language (Wales) Measure 2011.
This means that the complaint included sufficient details for me to consider it further'.
Needless to say, my heart leapt and I thought that finally something might be done, but the Commissioner's word salad continued to inform me that 'the sign was installed in 2015, before the Welsh language standards came into force. Since the sign was installed before the organisation became subject to Welsh language standards, the standards do not apply'.
So, the sign is fine because of a technicality. A village can have a new name because of a technicality.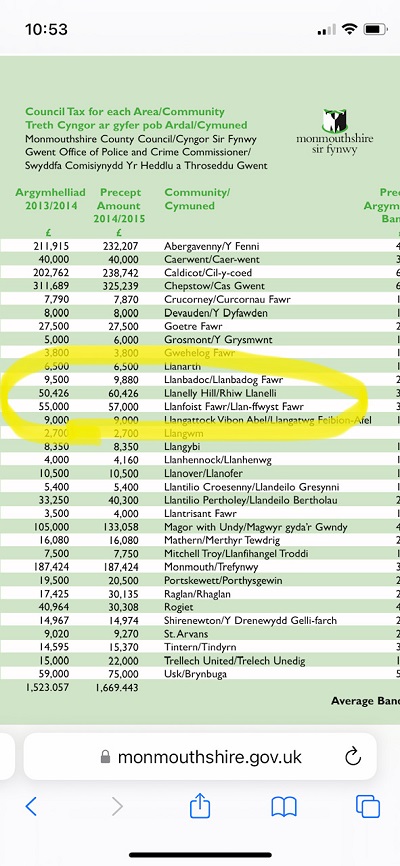 Monmouthshire County Council refer to the village as Rhiw Llanelli in only their council tax documents nowadays because, seemingly, no one can be bothered to change it, but elsewhere Google translate users in their offices (or possibly human translators with limited Welsh vocabulary and even less local knowledge) continue to declare the village Bryn Llanelli, as do outside organisations and incoming residents and, again, that's fine.
 Unfortunately for me, however, I don't think it's fine.
It grieves me to know how easily this important, evocative and accurate name has been lost, and what it represents on a wider level.
And not only how little it matters to the people whose job it should be to care, but how ineffectual my attempts to be listened to have been. But that's fine. I should just let it go.
---
Support our Nation today
For the price of a cup of coffee a month you can help us create an independent, not-for-profit, national news service for the people of Wales, by the people of Wales.