Opinion
The week in depth – and the spotlight is very much on mortality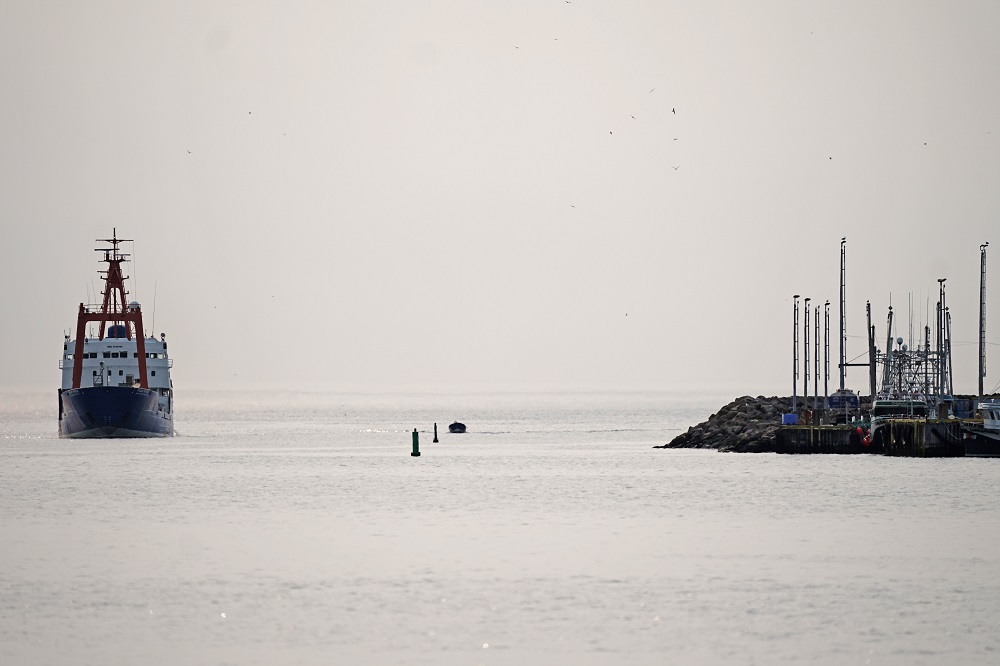 Ben Wildsmith
When I started off doing this column, I sacrificed reading Marina Hyde in the Guardian on the basis that she's so good I'd want to steal from her.
Boris Johnson's column in the Daily Mail presents a rather different problem, in that it explicitly begs to be ripped apart and is designed that way.
Rather like the animal that wanted to be eaten in The Hitchhiker's Guide to the Galaxy, it's an opinion piece that wants you to disagree with it. So, I won't.
Well maybe this one time, then I'll never mention it again. It'll go on the verboten pile alongside Marina, Question Time, and Lord of The Rings, each of which I deem taboo, but for diverse reasons too revealing to discuss with you.
At least, not yet.
This week, he holds forth on the submarine implosion. Now, it doesn't matter what he actually says (really, it doesn't, trust me on this one) but his choice of subject throws up the central question about him: to what extent is he taking the piss?
I can see only two conclusions one can draw from his article. Either the pseudo-patriotic, 'proud to be British' piffle he's knocked out this week reveals him as a proper simpleton rather than a pretend one, or he's so keen to wear the disapproval of left-wing journos that he's willing to write their lines for them.
Because, if you can't fashion a longform metaphor out of an imploded submarine and Boris Johnson, then you're in the wrong job. Let's see how many writers take the bait…

Avoidance
Anyway, the submarine. These types of events create a strange national space. In 'mesmerised horror' as Black Mirror has it, we're all looking at the same thing, for once, and it's invoking something we usually experience privately: the fear of death.
Don't tell me, you're 'not afraid of death, only of dying'. Chinny reckon. Bullishness is a respectable coping strategy for terror, but let's not pretend it's anything more.
Avoidance is another psychological tic we develop to keep the show on the road when it all gets a bit existential, and we've all had plenty of that flashing across our socials this week.
We've had Marxist avoidance, in which the wealth of those in jeopardy outweighs the jeopardy itself and becomes the new focus; scientific avoidance, whereby we geek out on the tech and oceanography; and the more conventional 'I don't care about it because lots of people die all the time' sort that my WW2 era Gran used to favour:
'I don't understand why these oldies are all going on about hypothermia, it's a very peaceful death. I'm 92 and I'd be delighted if that's the way I go!'
Reputation
As much as anything, you've got to feel for scientists the world over. Since the pandemic, when the cream of the world's boffins offered us paper hankies with ear straps as our salvation, they've taken a bit of a knock in public affections.
Finding the sub would have gone some way to restoring their reputation as regards arse/elbow differentiation capabilities but, sadly, it was not to be.
The sea, it turns out, is bigger than you might imagine. To compound matters, it apparently gets quite dark towards the bottom; so much so that the fish down there don't have eyes!
If they possessed ocular organs, they'd no doubt raise a slimy eyebrow at the arrival at their depth of a vessel manufactured out of titanium and carbon fibre.
'Surely the seam point between two materials of differing resilience must be a weakness against the mindboggling number of units of force per square centimetre down here?' they'd say.
It's highly unlikely that anyone would hear them, though.
Mortality
Before it became clear that the loss of the sub was due to a mercifully brief incident, we all imagined ourselves in the doomed craft and wondered how we'd behave. Would I be Captain Oatesish?
With mortality having a rare turn in the public sphere, we experienced its weapon, time, in all its awful splendour. When lives are at stake, time transforms from the chugging meter of hours, days and weeks into something that accelerates and decelerates simultaneously, hurtling us in slow motion towards an outcome.
I'm sure there's a scientific explanation for this phenomenon and I'm sure that there's another one that directly contradicts it in a peer reviewed article. Which is the problem with science.
While it has a great track record of preventing or causing deaths, it's very sketchy on certainties we can cling to when we're faced with them.
The 'hill in the distance' that Larkin described casts its shadow on us all and how we cope with its perpetual presence defines our characters.
So, when a small, imaginable group of people, whose faces we have seen, are thought to be trapped in the face of oblivion, we reach for our crutches and hobble through the ordeal with them.
Not like that we plead, whether to our god or the cat.
You can find more of The Shrewd View and the rest of Ben's writing on Nation.Cymru by following his links on this map.
---
Support our Nation today
For the price of a cup of coffee a month you can help us create an independent, not-for-profit, national news service for the people of Wales, by the people of Wales.