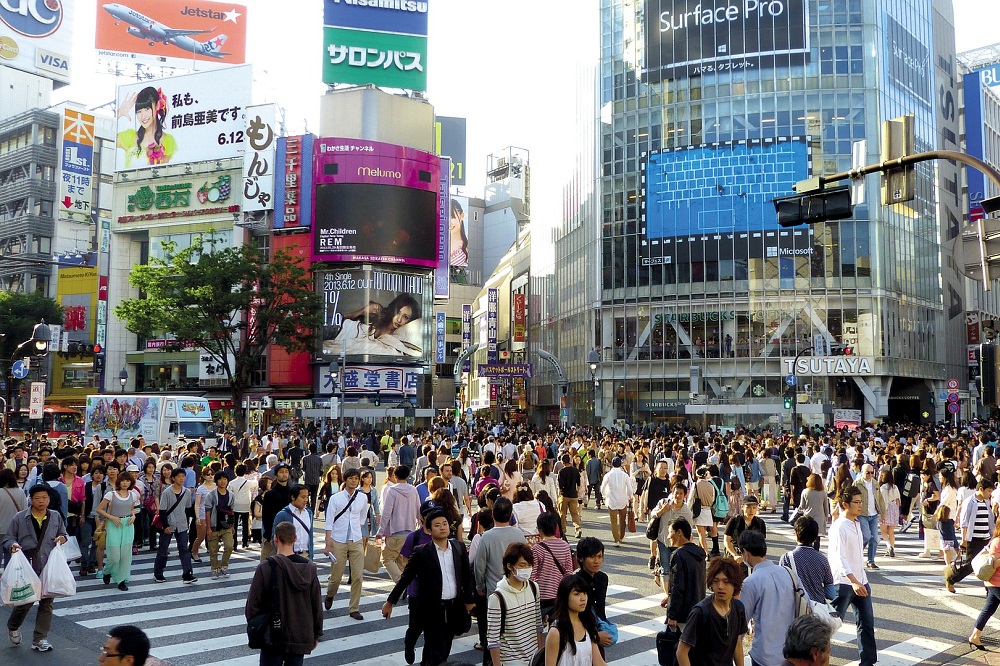 John Ball, former lecturer in economics at Swansea University
It seems it wasn't only rugby supporters in Japan during the last few weeks. The Welsh Government decided that the rugby would form a useful background for "Team Wales" to impress Japanese businesses on the wonders of investing in Wales.
For those of us concerned about the parlous state of the Welsh economy, this suggests a worrying return to the failed and discredited policy of inward investment; the legacy of a frighteningly poor economy is there for all to see.
Perhaps it's time to put aside the wild claims being made about inward investment and look at hard evidence
Active Regional Policy has its antecedence in the 1934 Special Areas Acts; the policy had two clear aims:
The first, reflecting its genesis in the thirties, was the creation of employment.
The second, diversification of the inherited industrial structure to achieve self-sustaining growth.
Success with this second aim would alleviate the need for the first thus; of course, there would no longer be the need for an active policy.
The problem has been that inward investment addressed the first aim since it was the easiest to address, and largely ignored the second.
The recent odyssey to Japan suggests that inward investment worryingly remains the idée fixe to the detriment of a policy aimed at indigenous business growth.

Anomaly
Much has been made of the success of the former Welsh Development Agency in attracting inward investment. However if inward investment and the WDA were so spectacularly successful, and ongoing support for inward investment remains strong, where is the evidence? The evidence is at best questionable.
At the height of the WDA's frantic activity in 1998, the Welsh Affairs Committee looked at industry in Wales and specifically at the role of inward investment. I presented written evidence to that investigation and in view of the still lively support for inward investment, is worthwhile re-visiting.
In 1997 as part of research conducted for a master's degree at Swansea Business School, the WDA was asked to provide a list of inward investment projects for the period 1986 – 1996. The list provided 208 "new" projects which it was claimed had created 38000 jobs and safeguarded 25000 others. A further request for these firms to be identified individually resulted in a list of all firms known to the agency, irrespective of start date which totalled 391. A yet further request resulted in the names of the firms for the first list (the period 1986-1996) eventually being provided.
A comparison of the two lists showed just 95 firms appeared on both lists. When asked to explain this anomaly, the WDA showed commendable imagination in suggesting three reasons:
The original list of 208 "new" projects comprised "announcements" and the agency had no way of knowing which, if any, had come to fruition!
Even more imaginatively, they suggested that some projects may have been announced in one name but gone ahead under another and that the Agency had assumed that the projects had progressed.
That some projects might have gone ahead under the names of British subsidiaries
It is clear that claims of success by the WDA were at best questionable and at worst highly inaccurate, especially when other published statistics are examined.
The (then) Council of Welsh Training and Enterprise Councils, commissioned research on the south Wales corridor and that report made reference to a claim by the WDA of no less than 434 inward investment projects from 1991 to 1996 in this geographic area alone.
So, to summarise – 208 projects, 291 projects, 95 projects or 434 projects – or whatever number takes your fancy
Of those "inward investment" organisations that completed the subsequent research questionnaire, fully a third were actually acquisitions of or joint venture with existing Welsh firms but were nevertheless still claimed by the Agency as inward investment successes.
Disappearing
In its subsequent report the Welsh Affairs Committee expressed concern not only with the accuracy of these statistics, but with what the WDA actually termed as inward investment.
Although traditionally seen as investment from overseas any UK based business counts, as does expansion by any organisation already established in Wales and in some circumstances, even a Welsh owned company expanding its operations.
Thus Tata for example, which has expanded its facilities at Port Talbot steelworks is hailed as an inward investment success despite being a long established and originally Welsh owned!
Supporters of inward investment have pointed to the advantages of the policy. The argument goes that new industries provide employment, develop new skills, have a strong multiplier effect through local purchasing and provide a pay premium.
These advantages have not been realised.  Success has been measured by the single criterion of employment, even though this reduced the possibility of success with the second aim of policy; self sustaining growth.
Many organisations attracted to Wales – and which have, and continue to disappear – did diversify the industrial base but did little to encourage the technical, managerial, supplier or skill base needed for self sustaining growth.   Products were toward the end of their life cycles, the skills required were basic and product specific – look at Ford Bridgend and Quinn in Newport.
If inward investment has been such a success, where is the pool of educated, skilled employees left in the wake of investors leaving and being swept up by new incoming investors?
In addition, the theory is that local businesses supply goods and services, thus increasing the effectiveness of the original investment. In reality, supplier contact and buying have largely remained at the business' headquarters and utilised existing major suppliers based outside Wales.
Negative
These weaknesses apply equally to inward investment in financial services and retailing. In reality, success with financial services is based on call centres, skills and progression are limited and organisation specific, part-time work and minimum wage often applies and by their very nature there are no local suppliers and thus no multiplier.
This argument applies even more so to the retail giants, part time hours, minimum wage and an even greater negative multiplier effect with the destruction of traditional shopping centres.
No successful economy was ever built on external ownership – is anybody in the Welsh Government listening?
---
Dr John Ball is a former lecturer in economics at Swansea University and an expert on Regional Policy.