Opinion
The XL Elephant in The Room – Let's reserve our judgement on responsible dog owners with limited options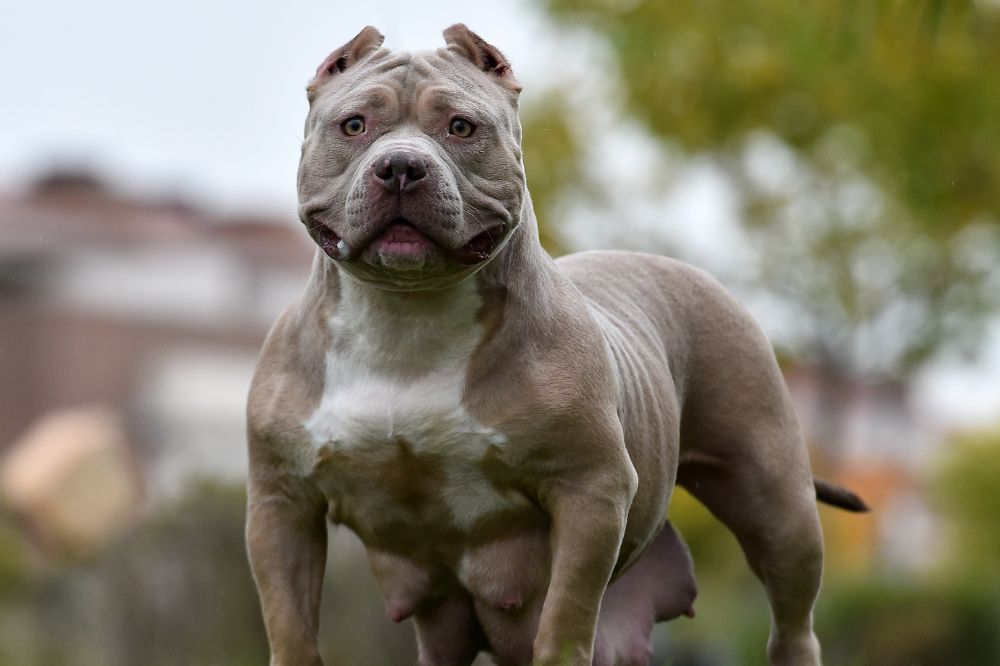 Many, many thousands of dog owners are going to be judged harshly over the coming months as a result of the impending XL Bully legislation.
Let's not sugarcoat it – some owners with questionable morals (if any) will undoubtedly deserve such judgement. You know the ones. The irresponsible breeders with zero interest in the welfare of their dogs. The ones that are going to cut their losses ASAP now that they can't make any money off the poor things.
The ones who will dump them, abandon them or jump at the chance to collect a bit of money for killing their now 'useless' dog. But this piece isn't about them. It is about the responsible, loving owners. The ones who have found themselves caught up in this chaos genuinely through no fault of their own. The ones who are going to have to make an impossibly difficult choice about the future of their dog despite doing everything right.
Their dogs may even already be chipped, neutered, muzzled and walked on a lead. Unfortunately, the harsh reality is that these measures may simply not be enough.
As such, we should reserve our judgement on the owners who will have no choice but to say goodbye to their beloved pets.
Euthanasia will always be a contentious subject, but many dog owners, even the responsible ones, may be coming to the heart wrenching realisation that it might be the best option for their poor dog.

Fundamental flaws
First of all, this legislation is not exclusive to so-called 'XL Bullies.' One of the fundamental flaws in the legislation is the fact that many other dogs will fall into this 'type,' regardless of their actual breed / mix of breeds, purely on measurements and physical characteristics.
Thousands of owners will register their dogs for an exemption certificate, understandably in an effort to avoid them being seized by the police. This means adhering to the aforementioned restrictions, such as muzzling and neutering. Most owners won't really have an issue with these rules if it means keeping their dog safe.
However, beneath the surface these are not the only limitations they will face. If a dog is registered as exempt, this also means that they will no longer be entitled to any medical insurance.
Any existing conditions, and of course any emergencies that arise, will have to be paid fully out of pocket.
Responsible owner or not, the right to medical insurance being stripped away from them will mean that a dog may face euthanasia due to the financial implications of this ban.
Furthermore, these dogs will not be allowed to be rehomed or surrendered to a rescue, so again the owners are faced with two options – let the dog continue to suffer, or say goodbye permanently.
Similarly, those who rent a home or happen to have a change of circumstance and find themselves having to move into alternative accommodation may find that their landlords or housing rules do not allow banned breeds. Again, these dogs are not allowed to be rehomed with anyone else so owners will be faced with some incredibly limited options.
Behavioural issues
Finally, it is an unfortunate truth that a small minority of dogs (of any breed) do have significant behavioural issues. There are many dog owners that have rescued their dog from dire situations which will have had lifelong effects on them.
Occasionally these behavioural issues do come down to genetics or neurological conditions. Either way, owners may have spent thousands of pounds and endless hours on training over the years, along with various medications, trying to rectify these issues to no avail.
Of course, loving owners would never give up on their troubled canine friends so they may have plodded along so far, managing these issues through implementing their own precautions and management techniques along with continued training.
While the process of obtaining a certificate of exemption has not yet been released, it is reasonable to assume that a behavioural assessment will be included somewhere along the line.
If that is the case, the owners who have taken on extra responsibilities and precautions, and have proven that they can keep their dogs out of trouble and without incident, will be concerned that their dog might fall below the accepted threshold during a behaviour assessment with a complete stranger in an unfamiliar and distressing environment.
They may not be willing to set their dog up to fail in such a way due to the stress it would cause for the dog. Heartbreakingly, many will be wondering if taking control of the situation now before any such distress can take place might be the kinder option for their dog.
Limited options
Many, many responsible dog owners will be finding themselves weighing up their limited options over the next few months. The vast majority of them will have no interest in the £200 blood money ("compensation") that the government are offering to euthanise their beloved companion.
Unfortunately, some may be in a situation where putting their dog to sleep seems like their only option. The very least that the rest of us can do is hold off our judgment and extend compassion towards the owners trying to consider what the best option is for them and their dog, when so much choice will have already been taken away from them.
However incomprehensible the decision is for those of us outside the situation, it will be so much worse for these owners and their dogs.
This article was submitted by a dog owner who didn't want to be named for fear of possible repercussions.
---
Support our Nation today
For the price of a cup of coffee a month you can help us create an independent, not-for-profit, national news service for the people of Wales, by the people of Wales.