Opinion
Transport matters: creating new heritage hybrid lines in Wales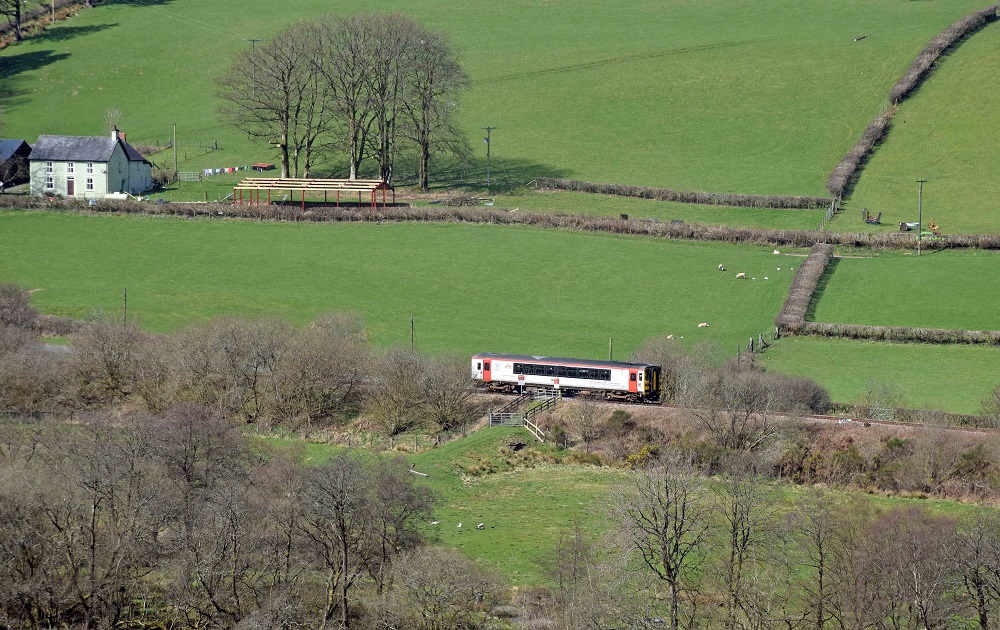 In the first of a new regular column looking at transport in Wales, Professor Stuart Cole explores the possibilities of creating new heritage hybrid lines in Wales to make the best use of currently under-utilised infrastructure and boost the local economy.
Professor Stuart Cole CBE, Emeritus Professor of Transport Economics and Policy, University of South Wales.
The Heart of Wales Line (HOWL) rail service covers the 120 miles  between Shrewsbury and Swansea via Llandrindod.
The line itself is 91 miles long between Llandeilo Junction east of Llanelli railway station on the South Wales Main Line and Craven Arms on the Marches Line between Newport and Shrewsbury.
The current service operates along the south Wales main line to Swansea and the Marches Line to Shrewsbury.
At present train services on Network Rail lines in Wales are mainly operated by TfW Rail Ltd owned by, and under contract to, Transport for Wales (the Authority established by Welsh Government to operate domestic services on Wales' rail network and the TrawsCymru national bus network).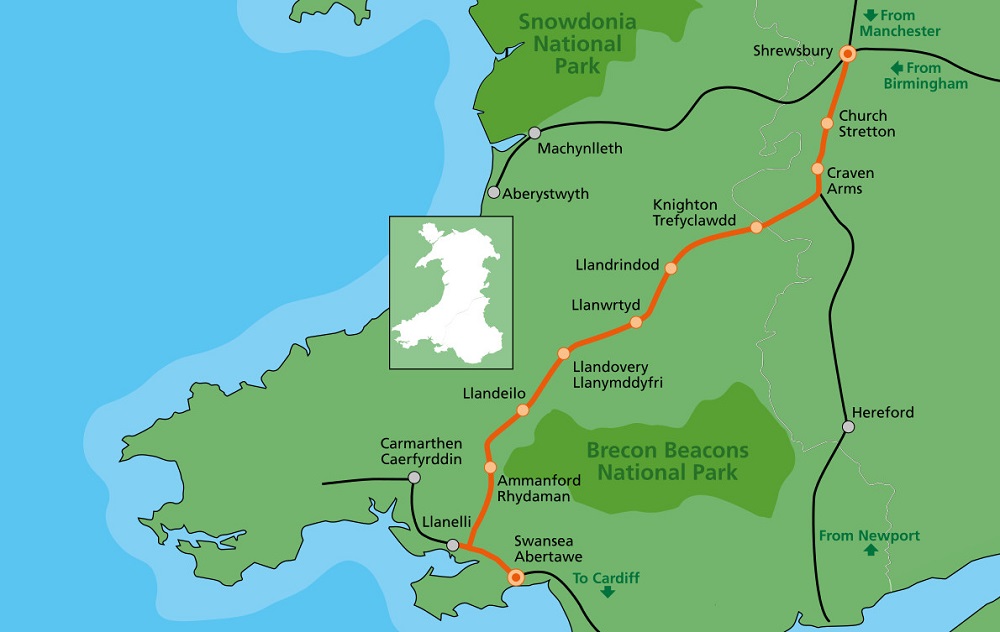 Revenue is received from the farebox – mainly tourism, a small amount of commuter travel and local short distance trips; and from Welsh Government direct funding and free winter-travel payments.
Train costs are the responsibility of TfW  while track maintenance is carried out by Network Rail.
It is not the normally defined heritage railway where the line is privately owned and many of the staff are volunteers. However it and other lines have features in common with heritage railways

Potential heritage hybrid lines
These 'common feature' lines have a excellent reputation as tourist routes. In 2021 it was suggested that 'tourist' lines within the Wales and Borders rail contract be combined into a separate management sector.
These would include the Heart of Wales Line, the Conwy Valley Line, the Whitland – Pembroke Dock Line and the Cambrian Line between Machynlleth and Pwllheli.
Such routes can be developed as a 'heritage hybrid' railway, offering additions to the TfW Rail Ltd; services in the form of additional departures for example the Staycation Express (suggested in 2021) and steam – hauled excursions.
Taking the Heart of Wales Line (HOWL) as an example, it has walking, wildlife viewing, country parks, and nature-based attractions in its rural sections.
The towns served have many museum and heritage attractions making the line a gateway to amazing scenery, footpaths, quiet roads, pretty towns and villages and historic landscapes.
Connecting services  can provide wider links e.g. to the National Botanical Gardens from Llandeilo.
As a heritage hybrid railway it would join the existing heritage railway family to offer an enjoyable and 'different' transport experience, an established feature of the tourism and leisure industry with attractive add-ons to the underlying transport service in the form of merchandise, catering, interaction with staff and volunteers who can bring the experience alive.
A heritage – led HOWL, part – managed locally would make the best of the currently under-utilised infrastructure and boost the local economy.
Revitalised railways – criteria for success
Revitalised stations often with retail outlets brings a much-improved passenger experience and ambiance with community linked facilities.
Local management input has shown that demand can be increased. The Dartmoor line between Exeter and Okehampton saw demand increase to over 250,000 in the year following its reopening in November 2021.
This is not only visitors coming to Dartmoor but commuters having a regular reliable service taking them to work in Exeter and beyond.
This was achieved through Great Western Railway (the train operating company),  Network Rail, Devon County Council and interest groups working closely together.
It has seen an hourly service, with the reopening of Okehampton station as a lively social hub, shop information centre and transport interchange.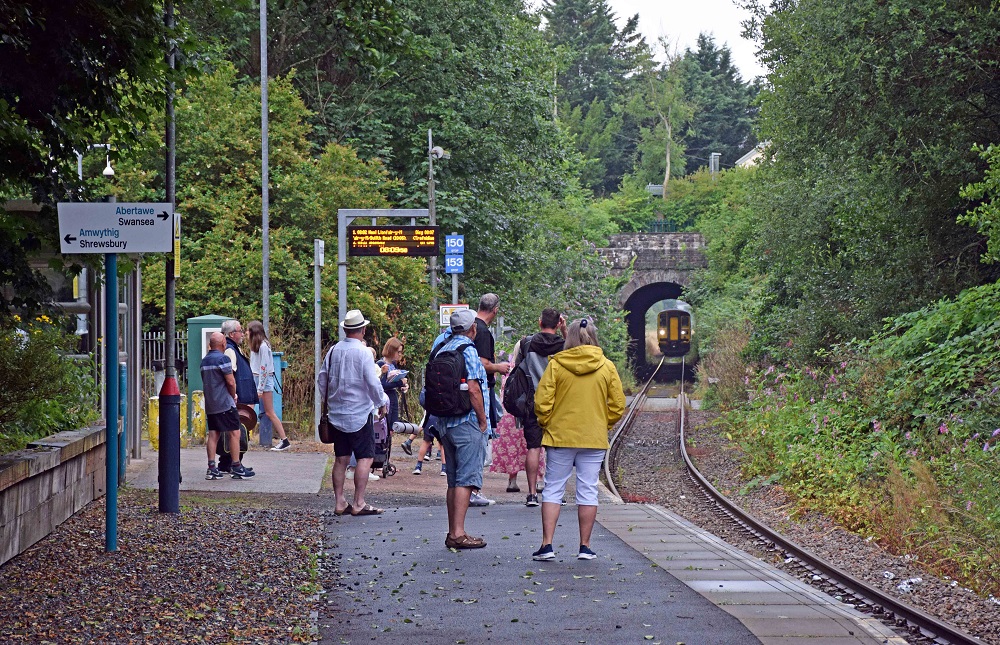 HOWL and sustainable travel – walking, cycling and public transport
From 2024 TfW will be introducing activity trains using six restored 40-year-old two-car train sets dedicated to the line giving extra, more comfortable passenger seating, and spaces for cycles and luggage.
This moves towards more sustainable travel to / from mid-Wales, reducing the high carbon footprint, the result of 87% of current travellers arriving by car.
To attract this potential market HOWL services have to be integrated into trains  from the line's major markets – Manchester and the West Midlands (via Crewe and Shrewsbury) and from south east Wales / southern England (via Swansea).
This would reduce both train journey times and changes of train –  two key elements in attracting passenger traffic from the car.
The potential market for this form of sustainable rail transport replacing the car as the primary mode lies in the reasons for visiting mid-Wales.
These included walking and cycling (30%), enjoying the landscape (44%), taking part in outdoor activities (29%), visiting nature-based attractions (13%) or visiting castles historical attractions (23%).
All can be served by this long route. It can be suggested therefore that these are the visitor types who would welcome travelling by train along their whole journey between home and beautiful, historic mid-Wales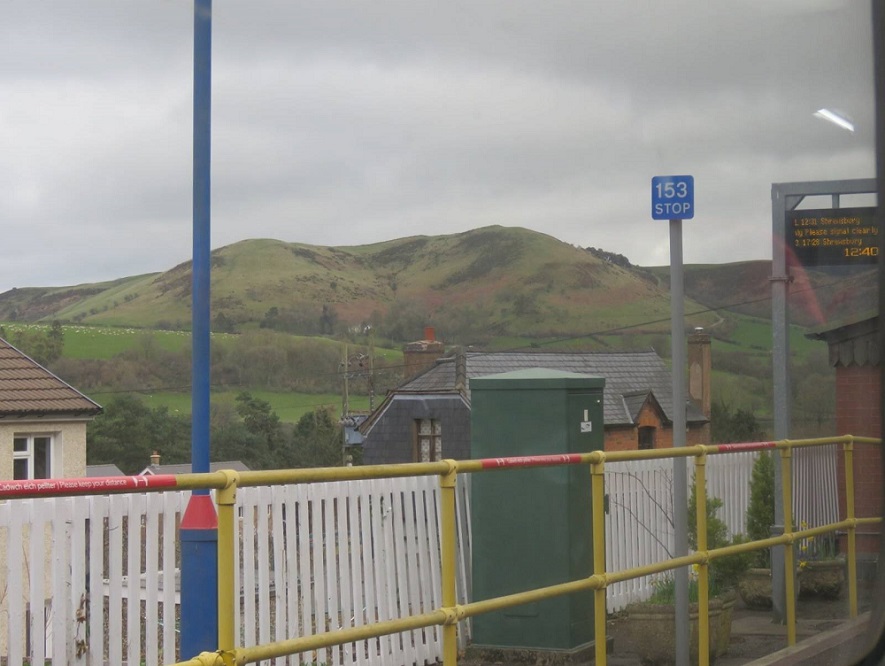 Levelling Up
Mid-Wales fits into the UK government's primary levelling-up policy criteria through increasing one of the lowest levels of productivity in the UK (60.7% of UK  GVA per head) and is clearly an area where setting its core railway as a heritage line can help grow average incomes.
As a rural area it is not alone in being 'below the political radar' in terms of the perception of low-income related rural poverty; consequently, it is an area requiring economic 'levelling up'.
Service quality falls into five categories:
Train rolling stock – modern or refurbished to a high standard.
Frequency – at the level operationally and financially viable with preferably a clock face timetable.
Reliability – where trains are not cancelled at short notice (e.g. during the operating day; of course there will be planned engineering closures where travellers are given adequate well-publicised advance information).
Predictable journey times (operating within 10 minutes of advertised time).
Ease of interchange between modes – research shows travellers prefer to minimise the numbers of changes on a train journey especially those with bikes, luggage and accompanying children.
These factors affect the demand for public transport.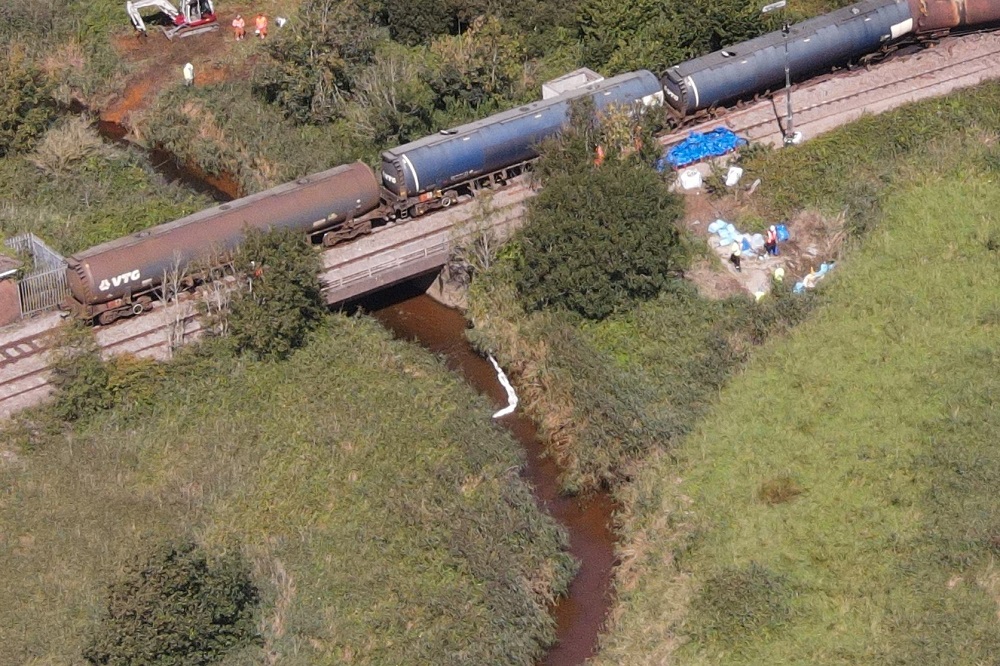 Currently the HOWL has suffered from a rare combination of staff and rolling stock shortages, closures resulting from landslips and a freight train derailment with oil spillage on top of maintenance necessary for the safe operation of the railway.
The task now is to rebuild the line's market.
The line accounts for only 3% of TfW Rail's income. For this reason some argue that TfW has bigger issues to deal with, not least the operating and  funding of Valley Lines electrification (£1.1bn) and the introduction of £800m worth of new trains throughout Wales.
The line has therefore not received the degree of TLC it should have had and again reflects the position of some other rural lines.
The case for a greater degree of local management
There is a strong case for a new management / financial structure with a new business model, while retaining the HOWL as part of the national rail network with TfW trains operating on Network Rail infrastructure.
However, this model must be compatible with the existing heritage railways and not adversely affect their attraction or financial viability
To succeed the heritage hybrid railway outlined here must have the local management company, the HOWL Community Rail Partnership, Welsh Government, TfW, local authorities and the national parks working in partnership.
This can develop opportunities for 'active-leisure' along the line and make it the go-to line in Wales and Borders that provides for, and actively welcomes, walkers and cyclists, and those pursuing nature or cultural activities.
Work has already begun with the creation of the HoWL Trail. This runs parallel to the railway so walkers may make multi-modal journeys using maps and timetables for walking, cycling and train travel.
The heritage hybrid company would develop new walking / cycling routes but also create attractive station environments with cafes, retail outlets and information centres managed by enthusiastic employees and volunteers.
The provision of bus replacement services would also be part of their role replacing a centralised system with one of extensive local knowledge.
---
Support our Nation today
For the price of a cup of coffee a month you can help us create an independent, not-for-profit, national news service for the people of Wales, by the people of Wales.