Opinion
Visitor levy: Why shared responsibility for tourism in Wales works for all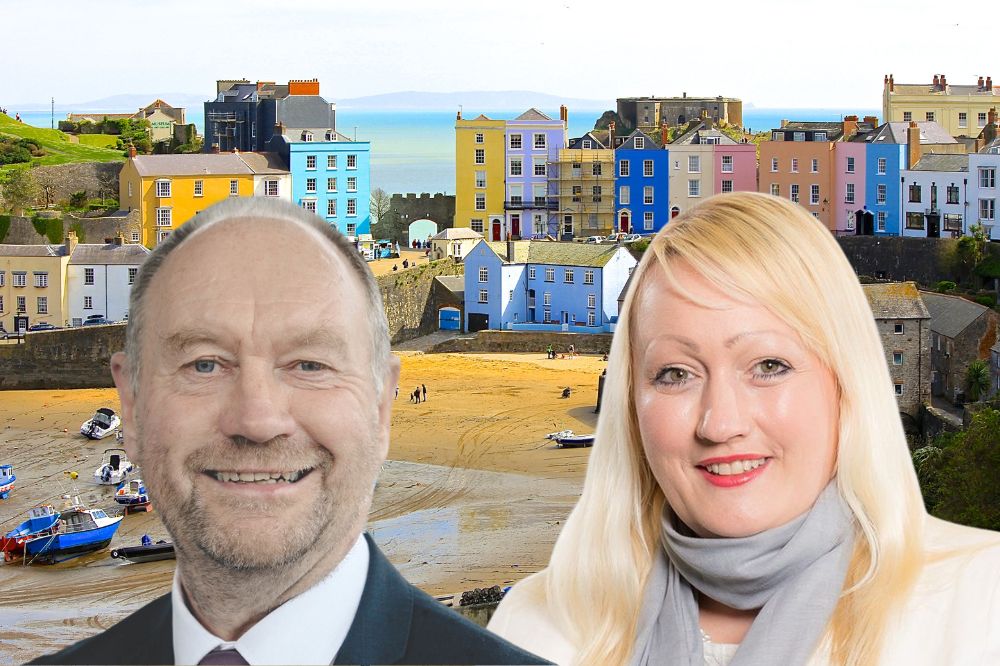 Rebecca Evans, Welsh Government Minister for Finance and Local Government and Cefin Campbell, Plaid Cymru Designated Member
The Easter holiday season is about to begin.
Businesses across Wales are getting ready to welcome people from Wales, the UK and all over the world.
Residents will take pride once again in showing-off to visitors the exhilarating views that are the backdrop to their day-to-day lives.
First-time visitors – or even those who come every year – will learn something new about our distinctive language and culture.
We all want our epic landscapes, buzzing cities and scenic coastal towns and villages to continue to thrive.
That is why we will be introducing a visitor levy in Wales. We want to bring about a sense of shared responsibility between residents and visitors, to protect, and invest in, our local areas.
The levy will be a small charge paid by people staying in commercially-let overnight accommodation. Local authorities will decide whether to introduce a levy in their areas, and the funds raised will be used to benefit local areas.
Residents want tourists to give something back.
We commissioned consumer research to learn more about what Welsh residents and UK holiday-goers think of the idea of a 'tourist tax'. More than 2,500 respondents took part in the survey – 1,005 of whom lived in Wales.
This has been published today.
Most Welsh residents surveyed agreed that tourists should contribute towards the costs of maintaining and investing in the destinations they stay in.
Unsurprisingly, support for the levy was strongest in areas that attract the most tourists. The survey found that two thirds of people in Wales who live in tourism hotspots back the introduction of a visitor levy.
Tourists want to give something back.
Perhaps more surprisingly respondents to the survey were more positive than negative when introduced to the idea of a 'visitor levy' in a place where they go on holiday or in their area – 45% were positive, and 25% were negative.
Local authorities who choose to introduce a levy will be asking visitors whether they have travelled from within Wales or from further afield – to make a small contribution towards maintaining and enhancing the place they are visiting, encouraging a more sustainable approach for tourism.
We have been listening.
We know that some businesses are worried.
More than 1000 responses were received to our public consultation on the levy. We have published these findings today too, alongside the consumer research.
Although the levy found support across most local authorities and other organisations, many of the responses came from representatives of the tourism industry and many disagreed with the principle of a visitor levy.
A common concern is that people would stop visiting Wales if a levy was introduced.
We want to reassure the tourism sector in Wales that over the coming years we will work with them, with local government and all our partners to make sure this does not happen.
We want to reassure them that similar charges are already in place all over the world – to the benefit of tourists and locals.
Now it's time for us to design a levy that works for all of us.
We're grateful to everyone who took the time to respond to our consultation. Their feedback, and the consumer research, will now inform the detail of how the levy will work as we take the next steps towards introducing a levy in Wales.
We know the levy will need to be fair.
It needs to be simple and clear to implement.
This is going to take time. Over the coming months and years, we will continue to work with businesses, local government and all our partners to design a visitor levy for Wales that will work for all of us.
A levy that will put power into the hands of local communities and give them a tool to encourage regenerative tourism.
Let's work together to make sure Wales' reputation as a high-quality tourist destination is cemented for years to come.
---
Support our Nation today
For the price of a cup of coffee a month you can help us create an independent, not-for-profit, national news service for the people of Wales, by the people of Wales.