Opinion
Wales is no longer a factory for political big beasts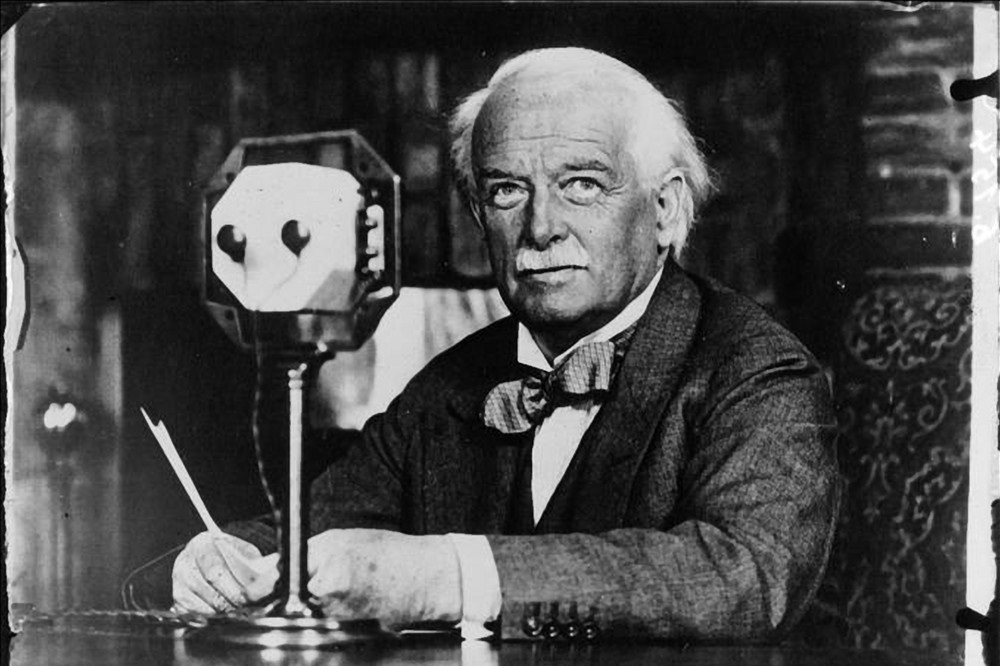 Theo Davies-Lewis
Isn't it perplexing that, after a quarter century of devolution, there has been little investigation of leadership in modern Wales? All things considered, this is a country which throughout its Shakespearian trials and tribulations has remained obsessed with leaders, to the extent that the tale of Y Mab Darogan lives on after centuries in legend.
Its pertinence speaks to how the Welsh have sought to address this serious subject: in prophecies, tales and phrases.
The Welsh language's workings are poetic enough, too, that we can apply its most prescient sayings to the concept. A fo ben bid bont, to be a leader is to be a bridge, being the most relevant for this column.
Again, in this context, what leadership means for the Welsh is clearly worthy of consideration, at the very least in political terms, and also if we look further afield.
There are particular learnings from recent analysis by Sir Anthony Seldon into what 300 years of the office of the Prime Minister has meant for the UK; exploring the characteristics of its holders and how 10 Downing Street as an institution is out-of-date for modern government.
Historians will attribute several factors to explain the change that has swept through Welsh society. I would suggest that the role of leaders cannot be underestimated. Take the late nineteenth and early twentieth century, for instance, which saw the surge of Liberalism alongside the dominance of the nonconformist movement, underpinned by the most skilful Welsh political leader in David Lloyd George.
Later in the twentieth century Welshmen (with varying degrees of nationhood) emerged at the peak of both main political parties in London.

Institutions
In one decade, the 1980s, Geoffrey Howe and Michael Heseltine in the blue corner; Neil Kinnock in the red. These were leaders often produced by the best institutions on the left and the right. Products of real-life heavy industrial experience, labour colleges, trade unions, grammar and public schools and university debating chambers in England.
Now the story is very different, with a decline of Welsh leadership in a British context. There are several reasons I would propose to explain why:
1) New Labour promoted primarily Scottish political heavyweights;
2) the institutions that created leaders of old have waned in significance, with 'career' politicians finding their way into seats through various avenues and connections; and
3) devolution itself shifted the nucleus of leadership from London to Cardiff Bay (of course, in many ways, how better we are for that.)
Rhodri Morgan
An MP called Rhodri Morgan's decision to seek a seat in the Welsh Assembly rather than stay in Westminster had profound consequences for the institution's survival in its early years.
But political big beasts are extinct in Wales. Morgan may have been the only true national leader in Wales since Lloyd George, though not in a British context, and we cannot seriously suggest that he had an heir – certainly not from the cohort of politicians that were elected in the first term of the Assembly in 1999.
Only during the pandemic did 'leadership in a Welsh context' seem a plausible and non-abstract concept, largely thanks to the elevated profile of the First Minister of Wales.
In recent years we have begun to understand what a brand of popular Welsh leadership looks like, one that could bring success to individuals and organisations.
There are three Cs that define this leadership style. The first of these has already been mentioned – Cymraeg – and may seem an obvious element. But it is worth emphasising that the language permeates every aspect of Welsh life, and therefore underpins the identity of successful organisations.
The frequency of hearing Welsh spoken by figures such as Mark Drakeford, and its embrace by the likes of the Football Association of Wales (FAW), has given it an international profile and transformed the language into a dynamic tool to appeal to audiences.
The other two Cs – Community and Cunning (yes, really) – require greater nuance in identification. Communitarian values do quite obviously run through Welsh society, something that is repeated by Welsh Labour frequently. The perception of being community-focused, as the First Minister was when announcing his Covid-19 rules in a timely and considered manner, was the sign of a skilful leader when, in reality, the restrictions rarely differed from England or Scotland.
This showed a political cunning and skill for communication that resonates in a Welsh context. Like the most successful brand of political leadership espoused by Welsh Labour, the FAW has been equally astute in how it has positioned itself, most vividly in governance, community and cultural terms, in stark contrast to the 'other' competing national sport in Wales.
The decisions taken by leaders are no accident. And while I am not suggesting an academic formula for analysing leadership, current trends in public life are there to be identified for regular observers of the machinations of decision-making.
Future leaders
Yet, I hasten to add, harnessing an appealing brand of Welsh leadership does not always deliver better policy outcomes on the political side.
Where we appear to be at present is a Wales still, after decades of building institutions since the late nineteenth century, lacking clear leaders – on an individual and institutional basis. There are notable exceptions, which espouse a distinctive flair for garnering public support and affection, but not enough to restore the national factory that once produced some of the greatest leaders in British civic society.
Which is why I propose that producing future leaders should be considered a policy issue. Though such statements are dangerous for a columnist when suddenly confronted with the political reality of what the government of the day is dealing with, it is obvious that we should benefit from additional leaders to be nurtured in Wales – even beyond politics.
There are already political issues that affect the next generation of leaders: the 'brain drain' of talent away from the country, the most dangerous of them. Who will fill the executive positions of businesses, public services and government, if they are not in Wales? Since the Welsh Government launched a major push on the brain drain in October 2021, updates have been few and far between.
"You don't have to get out to get on, make your future here in Wales," Vaughan Gething said at the time. This is a sentiment we should shout to the rafters, but does not reflect the reality faced by thousands today. But by making this statement ring true, by enhancing the possibilities of Wales for a younger generation, we would indeed be boosting our public services, economy and local communities for the future. In turn, we may be able to restore the production line of Welsh leaders this century.
This is an edited extract from Theo Davies-Lewis' lecture, Welsh Leadership in the 21st Century, delivered in the Senedd on 23 March
---
Support our Nation today
For the price of a cup of coffee a month you can help us create an independent, not-for-profit, national news service for the people of Wales, by the people of Wales.