Opinion
'We need public ownership of water'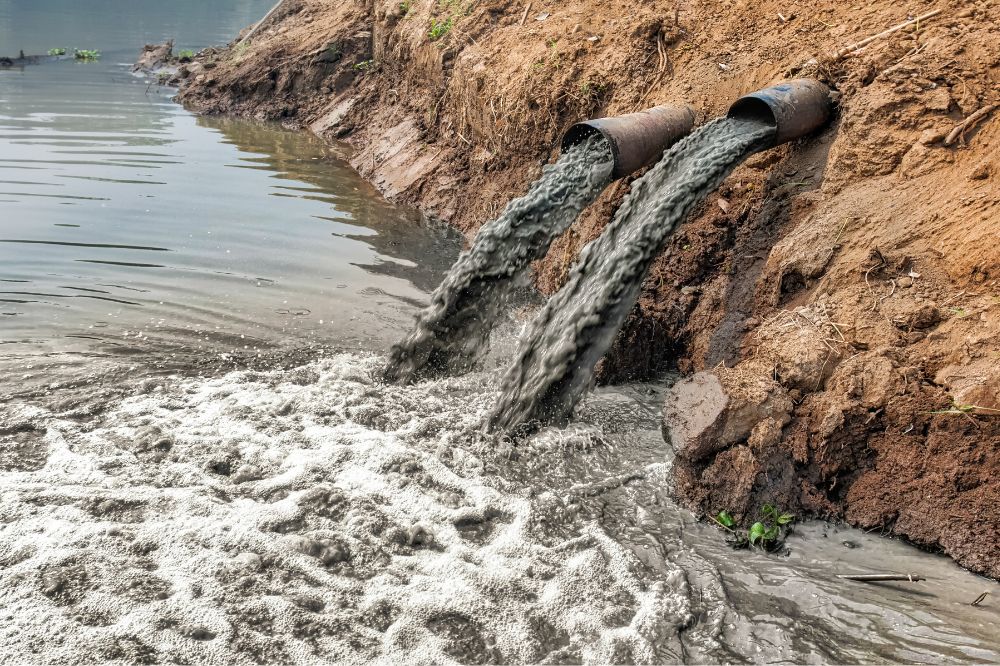 Mike Hedges – MS for Swansea East
Water is uniquely vulnerable to pollution. It is known as the universal solvent because water can dissolve more substances than any other liquid. It is why water easily polluted by sewage, toxic substances from farms, towns, and factories which all readily dissolve in the water, causing water pollution.
Around the world, agriculture is the leading cause of water degradation. Data from the USA shows agricultural pollution is the top source of contamination in rivers and streams, the second biggest in wetlands, and the third main source in lakes.
It is also a major contributor of contamination to estuaries and groundwater. Every time it rains, fertilisers, pesticides, animal waste from farms and livestock operation wash nutrients and pathogens, such as bacteria and viruses, into waterways.
Nutrient pollution caused by excess nitrogen and phosphorus in water is the major threat to water quality worldwide and can cause algal bloom, a toxic super blue-green algae harmful to people and wildlife, which eventually kills everything in the river, and we have all seen that in Welsh rivers.
Where elevated levels of phosphorus exist, and other requirements for growth are met such as adequate light, mixing, flow and temperature, then the numbers of blue green algae can increase rapidly.
Increased periods of growth can create blooms. Blooms can have a negative effect on the appearance, quality, and use of the water. It may become green, blue-green, or greenish brown and can produce musty, earthy, or grassy odours.
In the nineteenth century, waste was put into rivers, killing everything in the water. In the second half of the twentieth century, rivers started to be cleaned, but we are now returning to polluting rivers again.

Microplastics
I have regularly raised concerns over raw sewage and other pollutants in Swansea's river Tawe and asked what the Welsh Government is doing to tackle pollution problems affecting Wales's waterways.
Untreated sewage discharging into rivers such as the Tawe treatment, phosphorus pollution leading to eutrophication in the river Wye, and microplastics in the water everywhere.
Ofwat and Natural Resources Wales have been clear that the current use of storm overflow discharges is unacceptable and needs to change. Many people are concerned that overflows are operating too frequently.
NRW say that they are taking steps to ensure that the regulation of overflows responds to the needs of the environment and the public. They should have done that a long time ago, they also say they continue to challenge water companies to improve their performance across all assets, to ensure overflows are properly controlled.
They have said they will issue new permits that will require water companies to submit annual flow compliance data, to significantly improve flow compliance regulations.
NRW also say they are overseeing a programme of investment by the water companies to further reduce the impact of storm overflows, prioritising high spillers. I am afraid I see no evidence of anything beneficial happening, it appears now the same now as it was ten years ago.
Things that I believe that could help stop storm overflows getting into the sewerage system include the planting of trees and bushes, making it a planning condition on new developments that impervious coverings are not allowed, and to have greater control over the use of fertilisers.
Both phosphorus and nitrates play a role in river eutrophication, although the main limiting nutrient in freshwater river systems is usually phosphorus.
The wildlife in the river Wye is in free fall. It has been reported that the salmon population in the river Wye is in a critical state, with angling catches down 94 per cent from their peak in 1967.
Water crowfoot, which is very important for river life, is estimated to have reduced by 90 per cent and river invertebrates are now absent in many places.
The main pollutant causing concern is phosphates, with around 73 per cent from nutrients leeching from livestock manure into the river, and around 22 per cent from sewage treatment works.
There is a need to clean up our rivers, but we also need to fine the polluters. The only way you are going to stop people polluting is when it starts costing more than is saved by allowing pollution.
This must be done for Welsh Water, but also for farmers and any other people polluting our rivers. Water used to be considered a public health necessity rather than a commodity and water was supplied with the goal of universal provision, household supply was not metered, and bills were linked to property value.
Local government-maintained responsibility for water supply and all wastewater services until 1974 when Welsh water was created.
Welsh Water was privatised by a stock market flotation in 1989, which then became Dŵr Cymru which is a company for public benefit.
We need public ownership of water. It used to be owned by the public; it was managed well by local authorities. We need to bring it back into public ownership, rather than continue with the way it is being run now.
---
Support our Nation today
For the price of a cup of coffee a month you can help us create an independent, not-for-profit, national news service for the people of Wales, by the people of Wales.