Opinion
We will all soon be hearing about a new ground-breaking Artificial intelligence application called ChatGPT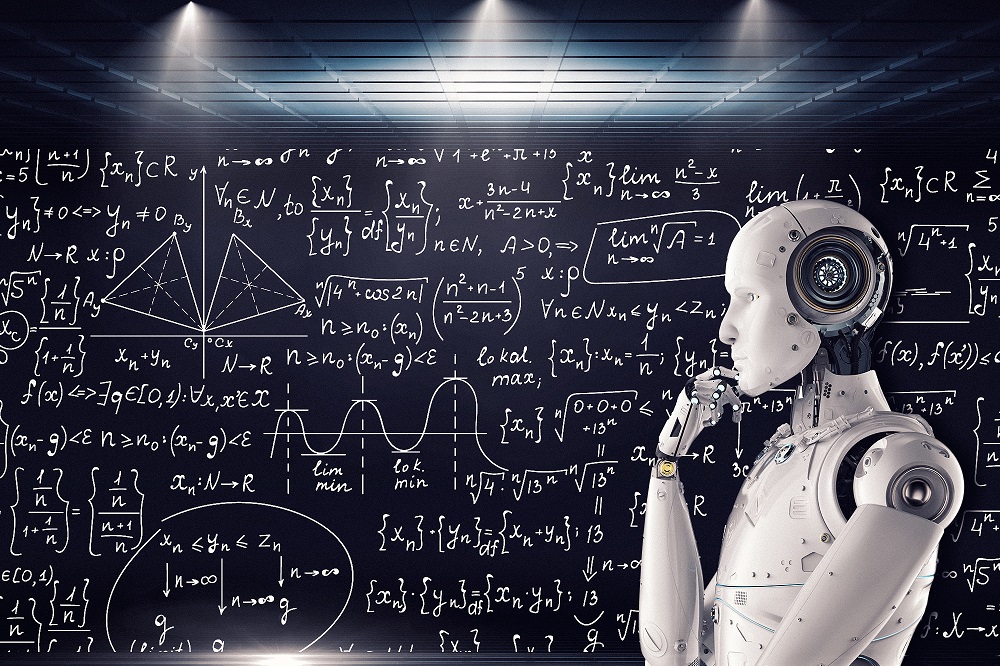 Dr Keith Darlington, retired University lecturer and AI Consultant
A new ground-breaking application of AI, which was only released a few months ago, has generated a storm of interest in the Welsh news channels, and across the entire media world. But this new AI called ChatGPT, known as a language model has taken AI to another level. In this article, I explain why.
I have been involved in AI for over 35 years. When I started lecturing on this subject at a university in 1987, very few people had even heard of it. Over the years, there have been impressive product launches of AI systems and some overhyping.
However, in the last decade, AI has seen a quantum leap in activity.  This has been mostly due to vast amounts of data available on the Web and new machine learning algorithms. AI has gradually become a high-profile technology.  Most of us are using AI, even if unknowingly, because smartphone apps, such as Siri and Alexa, are powered by AI learning algorithms. But ChatGPT, which uses machine learning algorithms, appears to be a game changer.
ChatGPT was released by OpenAI, an organisation that was partly founded by Elon Musk in 2015. According to their website, their mission is to ensure that artificial general intelligence benefits all of humanity.
The release of this tool appears to be a step in that direction. Its impact has been truly phenomenal.  The number of new users rocketed to over a million in the first few weeks.  It has also generated much controversy and is likely to have a beneficial but also disruptive impact. It is easy to use on any device connected to the Internet – including a smartphone. It is freely available at the website 
ChatGPT is a chatbot
ChatGPT is a chatbot.  A chatbot is a means of communicating with a program – usually via text input and output displayed on a computer screen. Chatbots are not new but previous generations of Chatbots were very limited because they lacked the knowledge to communicate in a meaningful way with a human user.
But ChatGPT is a breed apart because it has been trained on copious amounts of data– over 300 million words that use 175 billion parameters for learning. Furthermore, it's been trained on sources of data on the Web that include Wikipedia, Google, Reddit, Twitter, and more.
This is what gives it superiority and sets it apart from its predecessors. As Prof Michael Wooldridge, director of foundational AI research at the Alan Turing Institute in London, says: "These are the first systems that I can genuinely get excited about. It would take 1,000 human lifetimes to read the amount of text the system was trained on and hidden away in all of that text is an awful lot of knowledge about the world."
Uses of ChatGPT
The number of uses of ChatGPT is seemingly endless. For example, this tool can write fictional stories, poetry or prose, generate sports reports, suggest vegan recipes, and quizzes, and give advice on how to improve your fitness level. But it can do much more, such as solve equations and create charts and graphs depicting perhaps sales figures for a small business. It can even write computer program code supplemented with focused explanatory text.
It can also provide succinct explanations of complex concepts, such as quantum physics, or indulge in celebrity chat and joke-telling if that is what the user wants. It can provide further follow-up explanations and give examples where appropriate. In short, it appears to know everything about everything. But it does avoid giving meaningful answers to questions that require opinions and beliefs – particularly on sensitive issues like religion or politics. Of course, this is understandable because it has to be seen as unbiased and objective.
That can provide benefits for many. For story writers, it could become a boon because the generation of text from computerised language models can sometimes reveal unexpected insights thereby enhancing the image of the human author. For this reason, it can turn out to be a blessing for thought-provoking and unlocking creativity.
Virtual learning tools
In education and training, students, at all levels, could benefit from ChatGPT because they can get instant access to virtual learning tools that enhance their understanding of concepts and clarify any misunderstandings. ChatGPT could serve as a teaching assistant – a virtual personal tutor. According to Kate Darling, a research scientist at the MIT Media Lab: "ChatGPT and other AI-based language applications could be, and perhaps should be, integrated into school education. Not indiscriminately, but rather as a very intentional part of the curriculum".
Others take a very different view believing that its impact could have a disruptive influence on education because it could easily facilitate plagiarism in coursework assessments. Headteachers and academics have already expressed concern and in New York, the city's education department has ruled that ChatGPT will be forbidden across all devices and networks in New York public schools. Universities have also reacted quickly by setting up working groups to assess the challenge posed by ChatGPT.
In one case, staff in the computer science department at University College London recently decided to change an assessment. Students had previously been offered a choice between an essay-based or skills-based assessment as part of final coursework.  The essay option has now been removed.
However, a representative for OpenAI said that the company was working on a system for countering cheating by "statistically watermarking the outputs". The technology would work by subtly tweaking the specific choice of words selected by ChatGPT, in a way that wouldn't be noticeable to a reader, but would be statistically predictable to anyone looking for signs of machine-generated text".
ChatGPT – the future
ChatGPT is imperfect and can sometimes give wrong answers. To make matters worse, it exudes confidence and convinces users of its certainty – even when it's wrong. Furthermore, it currently struggles to reconcile recent data – dates up to the end of 2021.
Another problem is that ChatGPT sometimes, unsurprisingly, has difficulties coping with the high volume of traffic to their site. I have frequently tried to log in and encountered messages stating that the system is working at capacity please try again later. Perhaps this is not surprising given the rapidly escalating number of users. However, ChatGPT is a language model that is only a few months old. It is also learning constantly and many of the teething problems will eventually be resolved.
ChatGPT is likely to lead to other disruptions. The technology giant Microsoft has invested heavily in ChatGPT prompting much speculation that it may become incorporated into its search engine BING. In response, Google announced their language model answer to ChatGPT on Monday (6th February) with a product called BARD. It is likely that they will try to maintain their search engine dominance by doing the same.
However, the possible benefits seem endless. For example, in healthcare, it's possible to envision ChatGPT being used for daily scheduling tasks, writing simplified reports, or patient notes. In business, ChatGPT could be useful in tasks like producing customised marketing reports for clients – automating and reducing human effort.
There are so many other possibilities that come to mind and many of these will make an impact due to the emergence of these language models. Whatever the case, we will be hearing much about these in the years to come.
---
Support our Nation today
For the price of a cup of coffee a month you can help us create an independent, not-for-profit, national news service for the people of Wales, by the people of Wales.