Opinion
Welsh isn't dying. But why is it in decline in some places and thriving just down the road?
//= do_shortcode('[in-content-square]')?>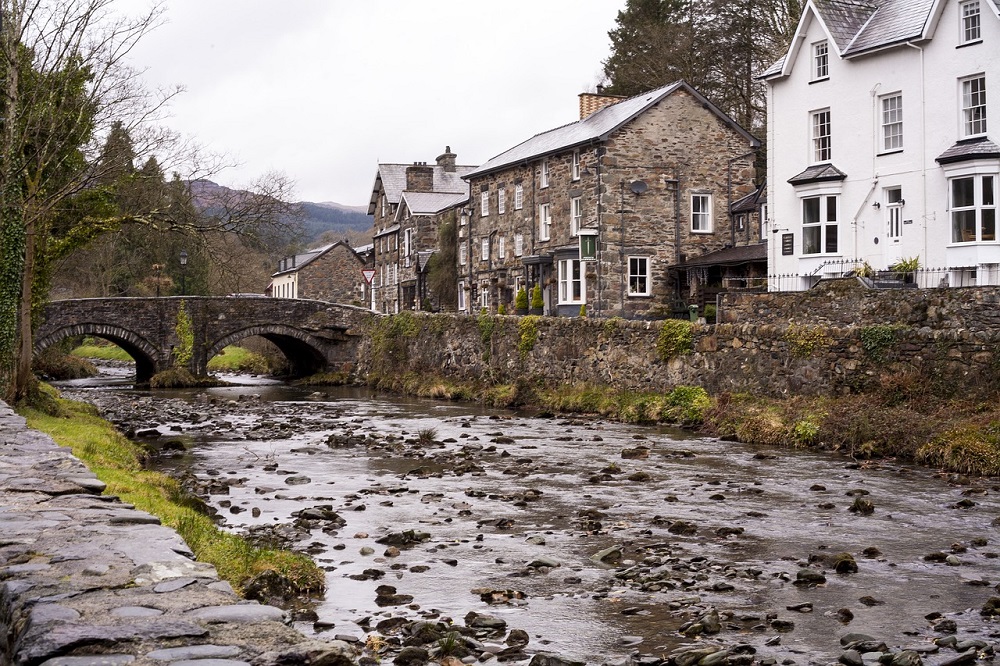 Abraham Alexander Oliver Somers
How many times have you heard people say that Welsh is a dead language?
Probably quite often. I have certainly heard it all to often, and every time I have felt my blood boil.
The reality is that it's absolutely not dead, and here are some statistics from some Welsh-speaking communities in the north west of Wales (the Fro Gymraeg) to prove it:
In the town of Caernarfon, the percentage of primary school children who spoke Welsh at home went up from 75.6% in 2013 to 78.7% in 2017.
In the town of Blaenau Ffestiniog, the figure increased from 73.3 to 77.0% during those same years.
In Waunfawr, on the edge of Snowdonia, the number of pupils speaking Welsh at home increased from 66 out of 98 in 2010 to 78 out of 100 in 2017. A similar pattern was seen in other villages in the area.
On Anglesey, the county town of Llangefni saw the number of primary school pupils from Welsh-speaking homes jump from 309 in 2013 to 337 in 2017.
Also, on Anglesey, 15 of the 25 Welsh-at-home majority PSs saw an increase in the percentage of pupils speaking Welsh at home during those four years.
In 2011, in 9/14 of Gwynedd's secondary schools, Welsh was more widely used than English in the playground.
Even some weaker areas had some good news. In the town of Dolgellau, the percentage of primary school children speaking Welsh at home went up from 27% in 2010 to 30% in 2013 to 32% in 2017.
Not bad for a language that is supposed to be dying. So why then do we see such a contrast with other communities in the north west of Wales, which are often just a few miles up the road?
Why, in the seaside resort of Criccieth, did the percentage of children from Welsh-Speaking homes fall from 64% to 42% from 2004 to 2017?
Why, in the 'honeypot village' of Beddgelert, just west of Snowdon, did it fall from 50% in 2005 to just 10% a decade later?
Why in the lakeside town of Bala, did it fall from 60% to 49% between 2013 and 2017?
Why, in Llanberis, the base for Snowdon, did it fall from 69% to 51% during those four years?
Why, in Dolbenmaen, did it fall from 77.5% to 52.3%, again, during those four years?
Why, in the same time period, did Bethesda's infant school see the same figure drop from 70.6% to 55.7% during that same time period?
Why, in Tregarth, did it fall from 50% to 26.8% in just 10 years?
Why has Welsh, in the last four years died out so rapidly in Bala, Llanberis and Dolbenmaen when it's been holding out so well in places like Caernarfon, Llanelli and Blaenau Ffestiniog?
It's clearly not the Internet, Facebook, or TV programmes, since Welsh-Speaking teenagers in Caernarfon have just as much access to these technologies as non-Welsh-speaking kids from Bangor do.
There's certainly nothing natural about the way the Welsh language has petered out in Bala and Llanberis, while it remains the language of the community elsewhere.
Can we talk about migration?
When, on New Year's Eve 2016, I happened to be discussing this issue (and practicing my Welsh) with a local whilst admiring Cwm Idwal, he made it clear to me what he thought was killing the Welsh language.
When I asked him if it was television, the internet or smartphones, he said that no, the biggest killer was people moving in and not learning Welsh.
And I, as an Englishman then studying at Aberystwyth, was not the least bit offended by that idea.
It's not racist to talk about the effect that tourism or migration is having on local communities – just as it is not racist to talk about the effect that it has had on, say, Amsterdam, Barcelona, or Venice.
Just as it is also not racist to talk about the possibility that an expanding Brussels commuter belt is threatening Flemish in the surrounding countryside.
And so I believe that the people of Wales absolutely have a right to ask why on earth the Welsh language is in steep decline in some places and thriving in others.
In-migration and language collapse
The link between in-migration and the decline of Welsh is particularly noteworthy in Gwynedd, where there appears to be a striking correlation between the percentage of people born outside Wales, and the percentage of school children from non-Welsh-speaking homes.
Here is an example of three communities in Meirionydd (southern Snowdonia for any non-Welsh readers) that show this correlation so strikingly:
| | | |
| --- | --- | --- |
| Town / Village name | % of people born outside Wales in 2011 | % of Primary School Children from non-Welsh speaking homes in 2013 |
| Llanuwchllyn | 21.4 | 20.0 |
| Dolgellau | 33.3 | 69.5 |
| Barmouth | 51.3 | 95.8 |
And you only need to say the words 'Bangor', 'Abersoch', 'Beddgelert' and 'Betws Y Coed' – chose your pick, to further prove the point.
There is, however, a tendency to blame in-migration by reitirees for falls in the number of Welsh speakers in these areas. But that's wrong.
In a hypothetical community where retiree in-migration is the leading cause of falling percentages of Welsh-Speakers, the fall would be seen mainly amongst the over-65s, and not amongst younger age groups, for the obvious reason that retirees are not young people.
If this were the case, then Welsh would not be threatened at all, since the non-retirees, i.e., the young people, would still be speaking Welsh just as before.
Is that what has happened?
There are indeed a handful of communities, where non-Welsh speakers tend to be older and Welsh-speakers younger.
In the village of Llyn Peninsular village of Tudweiliog, some 94.3% of children in the primary school were from Welsh-Speaking homes in 2013, even though at the time of the 2011 Census some 26.1% of village residents were unable to speak Welsh, and 31.3% of residents were born outside of Wales.
In that coastal village, the retirees tended to be non-Welsh-speakers and the children and their parents nearly all spoke Welsh at home.  But is Tudweiliog the norm?
No. In those areas that have seen a big drop in the use of Welsh it tends to be because of in-migration by younger people, and the number of school children from non-Welsh speaking households reflects that.
Retiree migration is, if anything, the least damaging form of in-migration when it comes to the language.
So yes, let's talk about the effect of in-migration – it doesn't make you racist, but at the same time, we shouldn't resort to ageism either.