Opinion
What the priorities should be for the Welsh Government's next budget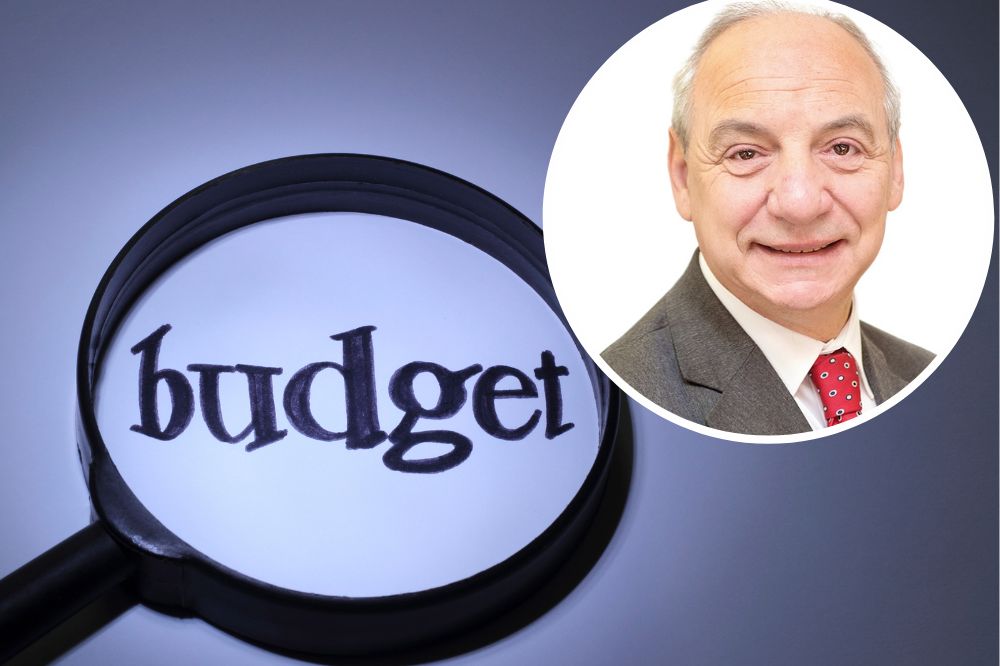 Mike Hedges MS
We are less than four months into this year's budget, but thoughts are turning to the Welsh Government's priorities for the 2024/25 budget.
Demands on the budget always exceed the money available, that is why it is important for governments to prioritise expenditure.
Everyone has their own priorities – mine are health, education and ameliorating poverty. Hungry children do not learn well, hunger and poor nutrition leads to ill health and poor educational attainment.
Education improves the quality of living; and benefits society; in addition, it increases productivity and innovation; subsequently promoting entrepreneurship and productivity making it a key factor in supporting the economy of successful countries and it also helps improve income equality.
Bribing companies to bring branch factories to Wales is expensive and ineffective. It is easy for everyone in the area they live to list overseas companies that have come with great fanfare and then gone some – like 3M after a long time.
But others like Bosch, left very quickly and LG brought many fewer jobs than expected and then completely closed.
As part of the Finance committee, I attended a round table in Wrexham discussing the budget for next year with representatives of a cross section of Welsh organisations.
We discussed the following areas:
• Challenges facing the education sector
• Challenges facing the Health and Social Care sector
• Support for children and young people

Concern
Significant financial support has been received from the Welsh Government for Education. A more strategic approach in administering grants would be beneficial.
Too many smaller grants administered late in the year cause planning difficulties for organisations. The continued under-funding for adult education was a real concern and it was noted that Wales had an ambition of being a nation of life-long learning.
Lack of funding has impacted adults in enhancing their skills and developing new ones. This was seen as a way out of poverty, so we need to widen these opportunities.
It was identified that a greater focus was required on developing and promoting apprenticeship programmes. An increase in high-level apprenticeships was identified as important, examples were given of a talent gap in accountancy, and cyber-security needed to combat cyber- attacks.
Also highlighted was the important link between the education sector and the future workforce in health and social care sector and the need to have the correct skills mix.
The importance of investment in students and trainees was highlighted. The bursary for nursing has really made a difference providing essential financial support and it was hoped this could be extended to cover other health professions.
There are significant gaps in certain healthcare professions which has seen increased recruitment of international healthcare professionals and an over reliance on agency workers and a subsequent increase in costs.
Pay awards in the NHS could continue to have an impact on social care recruitment as social care workers move to similar better paid jobs in healthcare.
To enhance social care roles, carers will need higher-level skills and an increase in pay so that it is not just providing basic care but providing a greater focus on prevention and reintegration of patients after leaving hospital and moving back into the community.
Health education and economic development overlap and it is important that Welsh universities are on an equal footing when applying for external competitive funding streams.
University research not only has the potential to provide treatment or cures for life-threatening illnesses, but having this research happening in Wales can also create economic growth.
With the loss of EU structural funds, it is more important than ever that the Welsh Government invests in Welsh universities to ensure a boost in output and productivity in our economy.
There is a need for the Welsh Government to prioritise R&D for economic growth and sustainability. A lack of capital investment was identified as a concern in the health and social care sector.
An ageing NHS estate needs infrastructure improvements to stop being inefficient and costly in terms of energy use.
During austerity setting a budget is difficult. But, whatever the budget, it must be based upon agreed priorities.
---
Support our Nation today
For the price of a cup of coffee a month you can help us create an independent, not-for-profit, national news service for the people of Wales, by the people of Wales.