Opinion
What's going on with Andrew RT Davies' Twitter feed?
Ben Wildsmith
When Communism fell, news reached us from the formerly sealed off nation of Albania that Norman Wisdom was its most popular film star.
In fact, he was Albania's only western celebrity ‒ his films, uniquely, had been approved by Enver Hoxha as being ideologically pure enough for consumption by the Albanian masses.
For Hoxha, a brutal dictator who prohibited beards and saxophones, Wisdom's screen persona of a pratfalling, downtrodden simpleton forever in conflict with his overbearing boss symbolised the Albanian people's struggle against western imperialism.
Wisdom was unaware of the iconic status that daily showings of his films on state TV had bestowed upon him until the regime fell and emigres started arriving in the West.
In 1995, when his career was largely over in the UK, Wisdom visited Albania and was mobbed by delirious fans.
This closely mirrors the experience of Welsh Conservative leader Andrew 'Real Ting' Davies, a largely ignored figure here in Wales, who commands huge popularity amongst Conservative members in England.
In the latest Conservative Home survey, members rate Mr. Davies 11 points higher than the Prime Minister, Rishi Sunak.
He outpoints Nadhim Zahawi, Michael Gove, Dominic Raab, Thérèse Coffey, Grant Shapps, Jeremy Hunt, Robert Jenrick, and David TC Davies although, to be fair, several of the sub-lineages of the BA.5 Omicron variant of Covid 19 received more Christmas cards than David TC Davies, whose initials unfortunately don't suggest an amusing acronym.

Economic hooligan
Psephologically minded readers will, of course, point out that the Conservative Home survey reflects the views of an unrepresentative section of the electorate.
This is true, for 12 months before her election as leader, economic hooligan Liz Truss maintained first place in the poll with unprecedented approval ratings exceeding 80 points.
For Mr. Davies, however, this constituency in the wider UK offers a sight more validation than his performance attracts here in Wales.
Sandwiched between Labour and Plaid Cymru in terms of seats, his party has little to no hope of gaining power in the Senedd, so Davies has two choices as to how he approaches his role.
He could provide constructive opposition from the right, emphasising private sector solutions and the potential for UK-wide cooperation.
This would ensure that devolved government faced Conservative scrutiny and could, conceivably, lead to the building of consensus on some issues over time.
But as David Cameron said when getting the hell out of Dodge after the Brexit vote, 'Why should I do all the hard shit?'
Because committing to diligent opposition in an electoral environment that offers no hope of victory is zero fun. And the Welsh Conservative Party is all about fun, as you can see.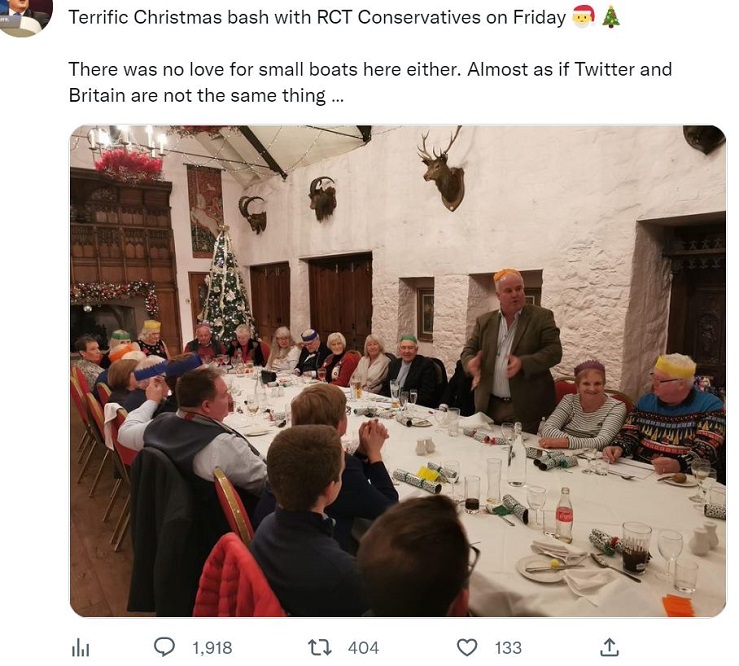 Easy life
So Davies' favoured mode of opposition has been to lob bombs at Labour and Plaid without offering an alternative programme. This approach not only guarantees an easy life (not unlike my own) but goes down a treat with his fan club in England.
This is where Davies' position is most problematic. On paper, his job is to work towards a Conservative Welsh Government.
That's not going to happen, so trashing the incumbent Labour administration is a way to gain approval from the right wing of English Toryworld.
These people, though, don't believe there should be a Welsh Government at all so Davies is collaborating in the abolition of his own position.
This brings to mind the antics of Nigel Farage et al who, for years, used their elected positions (not that bit, obvs, Davies is a list appointee) in the European Parliament to mock the institution for the benefit of those in the UK who sought to abandon it.
Their strategy was not to engage with the Parliament but to discredit and ridicule it, often dishonestly.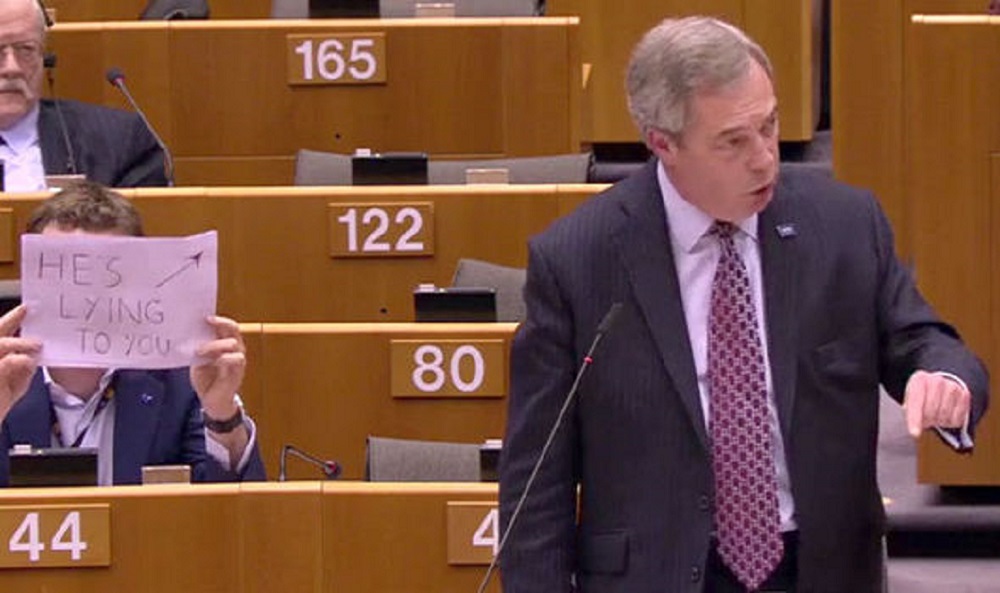 Wet dogs
Davies' Twitter profile describes him as 'Husband, father, farmer, Welsh Conservative leader'.
This reassuringly traditional list of priorities is redolent of the Welsh Conservatives of old: reactionary old buffers and dears with gin blossoms and the whiff of wet dogs.
What's tweeted out underneath this, however, reveals a thoroughly 2023 media operative whose tweets are calculated to inflame, divide and distract.
A couple of weeks ago I wrote about right wing Twitter with reference to rent-a-gobs like Darren Grimes and Sophie Corcoran whose inflammatory messaging is unavoidable on the platform and seemingly coordinated with others to push daily lines that mix cultural populism with hard right economic theory.
The effect is of a voluble workmate who not only insists on airing their views on Meghan Markle whilst you're trying to read your emails but then moves seamlessly to conclude that we should privatise the NHS.
The Culture War works by building disproportionately fierce consensus around trivial issues (royalty, statues, TV comedy etc.) and then mobilising that alliance behind economic causes (private medicine, anti-union legislation, tax cuts etc.). Have a look at some of Mr. Davies' recent output:
This slideshow requires JavaScript.
Sneering
It would seem that the common-sense yeoman of the land has been replaced by a hot-take scourge of the wokerati.
A cynical observer might suspect that the nod to GB News suggests someone who is considering swapping the silage shed for the bright lights of an alt-right media career once his side gig in the Senedd comes to an end.
Whether Davies writes this stuff himself or pays someone to do it, there is little in his output that offers anything constructive as regards the governance of Wales.
Tonally, he is sneering rather than questioning or inspiring and that is a good indicator of how seriously he takes his prospects in Welsh politics.
Sidelined to the point of irrelevance here, he seems to have calculated that an audience lies over the border, where his ideologically pure stance on Brexit guarantees him exposure.
Whether tripping over an anvil before clutching your foot and crying, 'Look at the Welsh NHS, Mr. Grimsdale!' is enough to secure a career in the cutthroat world of English Tory politics or punditry remains unclear as we go to press.
You can find the more of Ben's writing on Nation.Cymru by following his links on this map
---
Support our Nation today
For the price of a cup of coffee a month you can help us create an independent, not-for-profit, national news service for the people of Wales, by the people of Wales.