Opinion
When life gives you tomatoes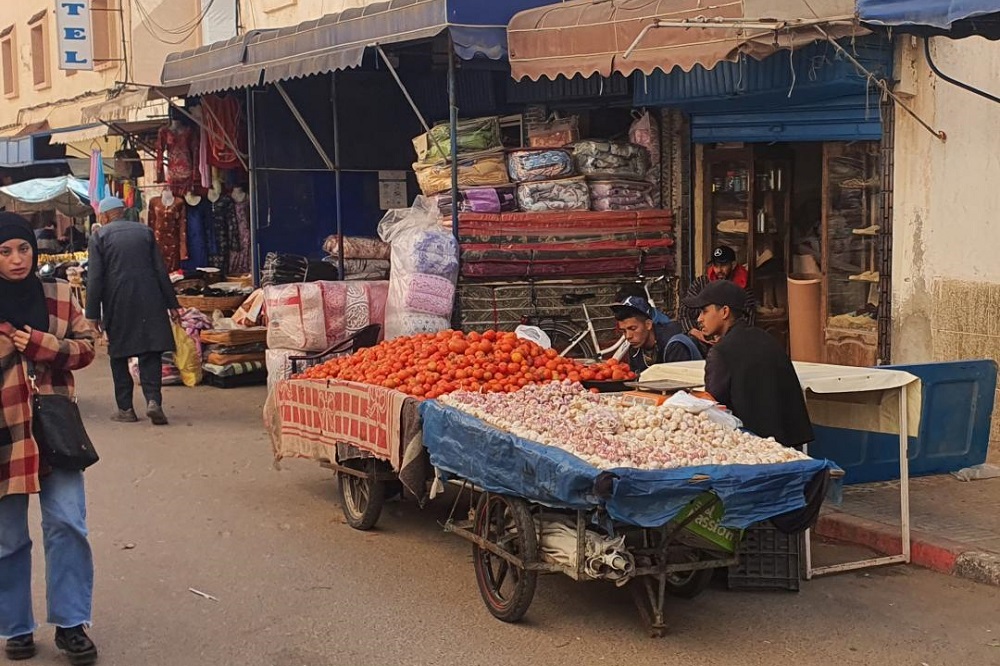 Ben Wildsmith
When you hurl yourself from an airplane and find that your parachute has been packed by a Year Nine student on work experience who only got the placement because his dad financed the company, there must, presumably, be some time to reflect.
Before landing on the airfield with a desultory thud, you are granted a while to take in the scenery. You might notice a sympathetic glance from a passing seagull; or discern the changing air pressure as blood trickles from your ears.
If it's a local adventure, you might even be able to pick out the rooftop of your own home, imagining the devastation that is about to be overwhelm your loved ones on account of this folly.
Or… you might look up at the plane, descending calmly towards the runway and shout:
'See! They're affected by gravity too. It's nothing to do with jumping out of the plane!'

Asinine trolling
I have a peculiar knack of being out of the country for signal moments of national turmoil. In 1997, I was in an Egyptian restaurant in Arizona when the owner came over and, standing to attention, sombrely announced that Diana had been killed in Paris.
Watching through a media-lens as Britain seemed to descend into a pantomime of performative grief was a strange and disconcerting experience. The media, though, focuses on what suits its narrative, and nothing remotely sensible made its way on to American TV screens.
I'm writing this from Morocco and find myself with the irresistible opportunity to mimic the asinine trolling of Brexiteers right back at them.
During the last produce shortage my Facebook feed filled up with photos of groaning supermarket shelves as gleeful Farageists employed their own brand of rapier wit to dismiss the situation as Remoaner exaggeration.
'Oh no, nothing to be found in the Cowbridge Waitrose!!!!!!!!!!! What will we do?!!!!!!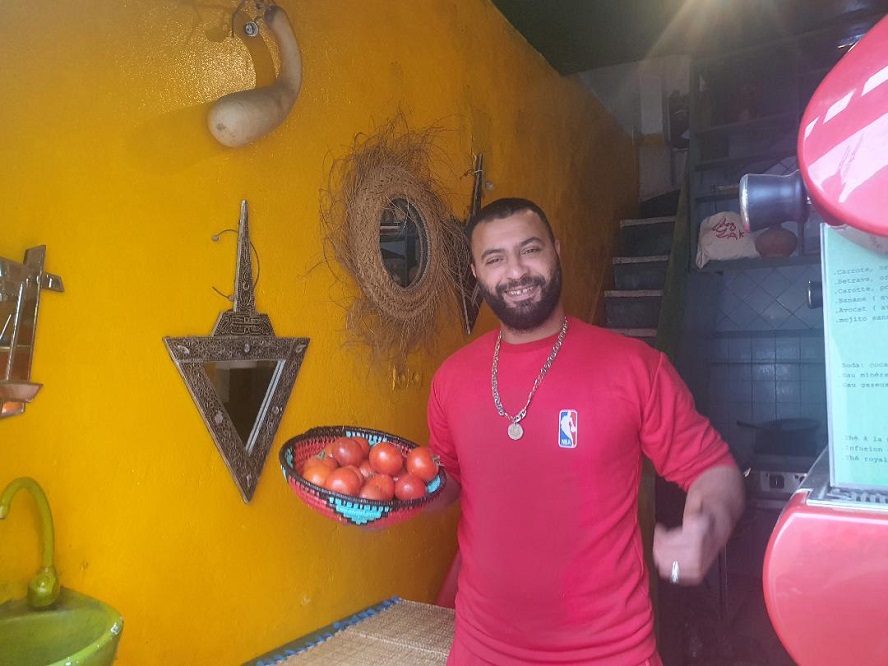 Peculiar obsession
People I know somehow were doing this on a daily basis: taking photos of supermarkets in areas that had food to prove that reports of shortages in other areas were propaganda.
If I'm lucky enough to survive into retirement, I rather hope that life offers me richer diversions than photographing cauliflowers in the service of Jacob Rees-Mogg but I somehow doubt it.
Because here, as the sun streams through on to the terrace of my Essaouira apartment, I have been gripped by a peculiar obsession: tomatoes.
I've never eaten so many! I've been here a week now and at Chez Zak he knows the routine.
'Ah, Monsieur Tomate!'
'Salaam, Zak!'
'Votre tajine de sardines et tomates avec des tomates supplémentaires, une salade de tomates, et du jus de tomates. Bon appétit!'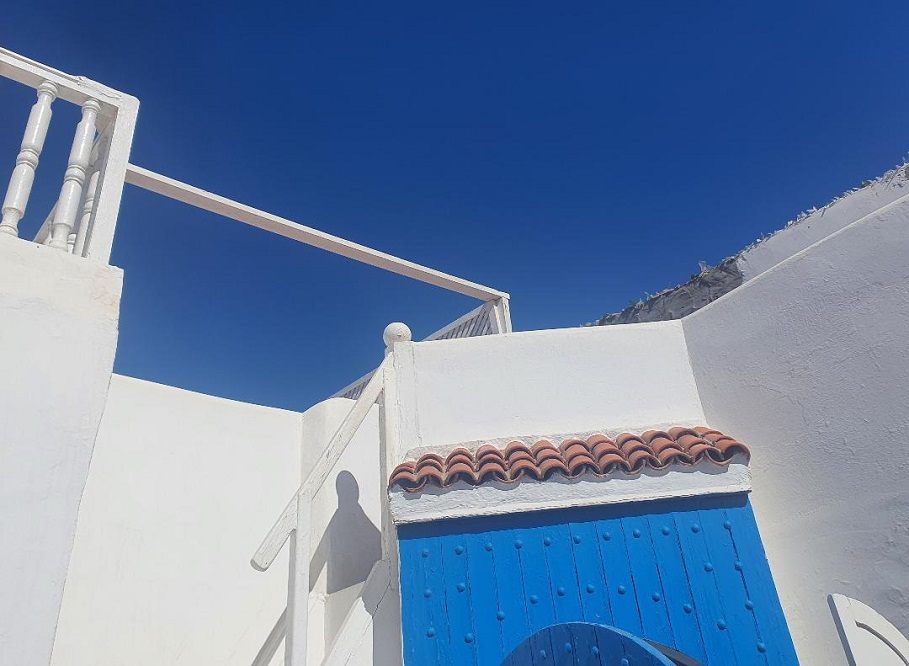 Environmental concerns
I'm here to tell you that Thérèse Coffey's cunning plan to persuade you that bad weather in Morocco is to blame for this week's special at Dominos being 'The Baldrick' has been rumbled.
Of course, the availability of tomatoes across the rest of Morocco might not be covered by my photo of a large pile of them 50 yards from my door but under the rules of the Culture War, context is irrelevant.
This week's intervention by the Marie Antoinette of root vegetables is another feature to notice on our descent to the ground.
Nobody has suggested any strategies for actually acquiring the produce we want; all that matters is that we take a side on why we don't have it. If the reason becomes glaringly obvious, then we're informed that it was an outrageous indulgence for us to expect such things in the first place.
Conveniently, this latter argument can be shackled to environmental concerns, allowing Brexiteers to label anyone upset that they can't have spaghetti for tea a hypocrite in the wider battle between selfishness and reason. This despite their stated aim to shred environmental regulations.
God knows how much further there is to fall. Moments of peril tend to be experienced in slow motion, so the ground might be rising more quickly than we hope.
Either way, it's hard to remember a day in our recent history that held more hope than the last. Both major parties promise 'growth' as the nebulous cure for our ills, as if shouting 'weightlessness' will reverse the force of gravity.
I'll be back in the Rhondda next week to see what's left in the fridge.
You can find more of The Shrewd View and the rest of Ben's writing on Nation.Cymru by following his links on this map
---
Support our Nation today
For the price of a cup of coffee a month you can help us create an independent, not-for-profit, national news service for the people of Wales, by the people of Wales.