Opinion
When politicians want to play trains – Wales and the HS2 debacle
Professor Stuart Cole, CBE,  Emeritus Professor of Transport Economics and Policy, University of South Wales.
Over the last few weeks there has been considerable media discussion about High Speed 2 and the cost estimates increasing from £50 bn (2014) to £101 bn (2020). A new line originally operating between London and Birmingham with a later  political expedient – the extension to Crewe and Manchester to stave off political criticism that HS2 was a south-east England scheme.
HS2 was to be planned, built and managed by HS2 Ltd; a Special Purpose Vehicle (SPV) company owned by the UK Department of Transport (DfT) and designed to keep the investment off the UK government's balance sheet.
However in Britain political interference plagues capital projects. In France a railway scheme is determined, accurately planned / costed and built.
There is no place for subsequent political debate; one reason why the French TGV high-speed network has cost £32m per km compared with £200m per km for HS2. There the railways are a national treasure; here a political football.
At the Conservative Party Conference the prime minister Rishi Sunak cancelled the northern section without it appears consulting  the company, the Department of Transport (DfT), Network Rail or Welsh Government. This was just the latest instance of political interference in  the 180 – year history of the Britain's railways.
HM Treasury ( a UK government department) claimed that HS2 is an 'England and Wales' capital scheme and denied Wales any Barnett consequential payments in our block grant.
In 2005  the devolved governments were  offered, under a forthcoming Railways Act, the opportunity to fund their own rail services and rail infrastructure investment alongside a contribution in the block grant based on the Barnet formula.
Scotland and Northern Ireland accepted this fiscal arrangement; Wales decided to opt for rail services (i.e. operating the trains) only. This was a political decision made at the time by the newly formed National Assembly Government who thought Wales would be better off  allowing Network Rail and DfT in London to decide our rail investment programme versus the Welsh Government taking the risks.
There are two criteria for receiving block grant for any expenditure :
if the expenditure element is devolved – as in roads, Valley Lines electrification and passenger service revenue support . This applies only to Network Rail investment
If the scheme is one which brings benefits to for example England only, and not to the whole of the UK.
Set against this is the use of a SPV to fund capital expenditure on both the Elizabeth Line (the London east-west Crossrail route) and HS2. Wales received block grant payments in respect of the Elizabeth Line. Logically therefore we should also receive £1.25 bn based on the £25 bn already spent on the London -Birminghan section.
However, the decision on eligibility is made by HM Treasury in London so in itself is a political decision
Under priced
The offer to electrify the North Wales Main Line was not only under priced (at £1 bn when the more realistic price based on a Network Rail planning report using 2015 prices  is £1.5bn – £1.8bn) but will take three years to plan and a further five years to build.
This has been an economically justified aspiration since the 1970's but only with high-level evaluation.
This proposal was the creation of the political unit at No 10 Downing Street with no apparent consideration given to TfW's procurement of diesel trains for the route. However if the full cost is to be met, we should welcome it.
Also including electrification from Cardiff to Swansea where design and planning is far more advanced would have made the list more credible.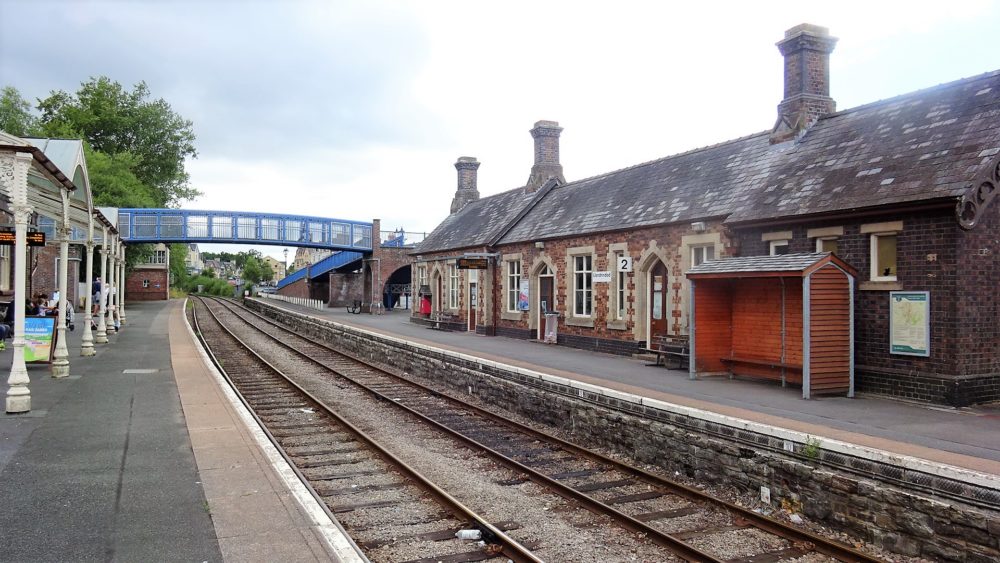 In Wales, George Thomas MP (cabinet member and later Mr Speaker) reminded Prime Minister Harold Wilson that the Heart of Wales Line traversed three marginal constituencies –and so the line survived Beeching.
Covid brought direct intervention into England's railways. The Welsh and Scottish governments nationalised the domestic service network. Without  government intervention the railways would have failed financially.
Benefits to Wales were lost when politicians cancelled the western link to Heathrow Airport along with the regional Eurostar services which would by now have given our capital city direct services to many other European capitals.
The late Lord Richard Marsh had been  Minister of Transport (1968 – 1969 and  Chairman of the British Railways Board (1971 – 76) and summed up the ways and whims of government ministers from both sides of the railway.
In May 1983 he and I had been working on another north Wales project – the Nissan Car Factory. I had the pleasure of a frank railway discussion with him dining on the Crewe to London Pullman and afterwards at his London home.
One comment he made to me and later repeated on television was "since I took on this job (BRB Chairman) none of our plans, agreed with government, has lasted more than six months". This was despite an agreement from Prime Minister Harold Wilson, 'that I would look at problems objectively and determine the action needed; which did not include continuing Barbara Castle's 'slashing of the network to pieces' (Richard Marsh, Off the Rails, 1978).
Double whammy
Wales' rail travellers also face an ongoing  HS2 'double-whammy'.
Firstly, the terminus for the HS2 service, even before the prime minister's announcement, was not Euston (which has served north Wales passengers since 1837), but at Old Oak Common currently a London Underground station and railway depot located along the south Wales main line west of Paddington.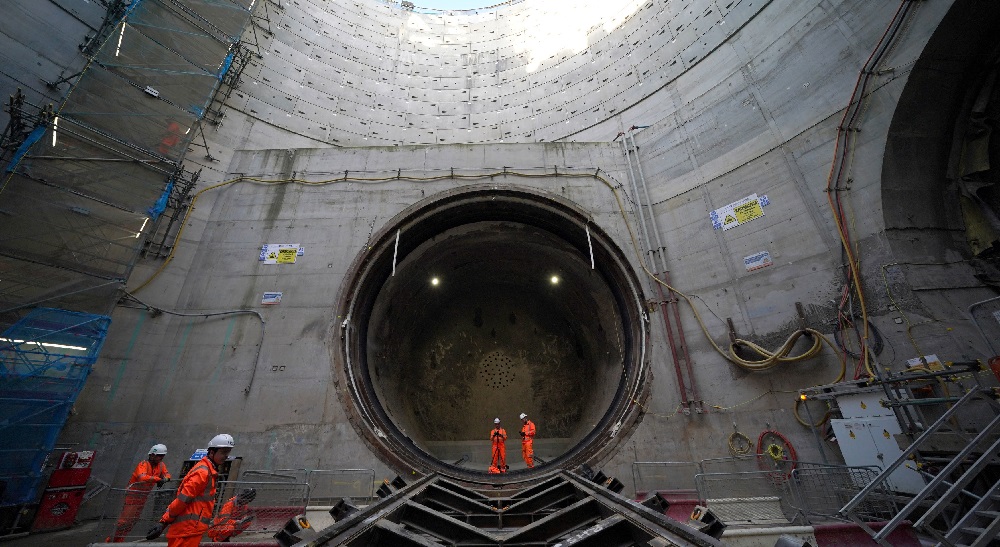 This will further adversely affect Wales through reduced capacity, fewer south Wales trains, terminating at Ealing Broadway, Euston or Waterloo and increasing journey time by 15– 39 minutes.
Secondly, according to an independent report for HS2 Ltd, south Wales would suffer economic disbenefits had HS2 been built to Manchester and Leeds. Cancellation enables Cardiff to continue  its competitive position for international companies' back offices resulting from the new GWR electric trains to and from London.
So some political interference can be positive. However there is no long-term national railway expansion plan for Great Britain; only a wish list and that is subject to political whims of the day. And those whims can be in London or Cardiff.
Political interference has been apparent for many years sometimes good but often bad for both the traveller and the railway.
Politicians and their advisers seem to want to play trains and exercise direct control.
---
Support our Nation today
For the price of a cup of coffee a month you can help us create an independent, not-for-profit, national news service for the people of Wales, by the people of Wales.