Opinion
When the balloon goes up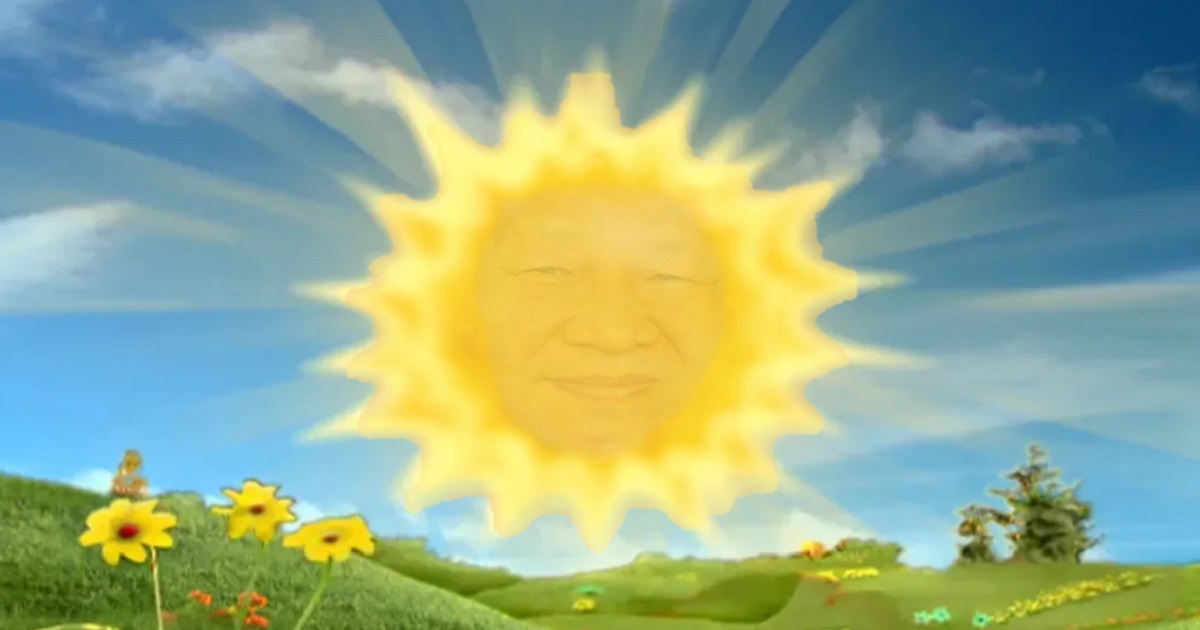 Ben Wildsmith
It's always gratifying when geopolitical events bear out what you have been saying for years, so I felt supremely validated on Thursday when the Chinese government sent a powerful visual message suggesting that the United States of America was, in reality, a 246 years long episode of the Teletubbies.
Whilst simple American folk gazed up at a large, spherical object that signified their infantile status in the sweep of global history, China twisted the knife.
"The airship is from China and is civilian in nature, used for meteorological and other scientific research. Due to the influence of westerly winds and its limited control capability, the airship deviated from its intended course," smirked the Chinese Foreign Ministry.
It seems that those of us who assumed a rather dour aspect to the workings of the Chinese Communist Party had failed to discern its mastery of dry humour.
Once you're tuned into it, however, you can't fail to titter at their top bants. Sending a harmless object to hover over the most paranoid nation on earth is a wind-up of the first order.
Remember, Orson Welles' 1938 radio dramatization of War of the Worlds managed to convince many of his skittish countrymen that heat ray wielding Martians had arrived in Grover's Mill, New Jersey.
But that's so long ago, you might argue. America has come a long way since then, you'd think, wouldn't you?

Paranoia
However, whilst Xi Jinping's ball of mirth was hanging over Montana, the Congress was hosting a furious debate over whether Georgia Representative Marjorie Taylor Greene had blamed the outbreak of Californian wildfires on 'Jewish space lasers'.
American paranoia is what lies behind the tiresome boastfulness that characterises the nation's public face to the world.
The 'shining city on the hill' can only outrun the demands of its collective conscience by generating revolving external threats that serve to distract from its misdeeds.
The British are going to get us! The French! The Germans! The Russians! The Arabs!
Somewhere, buried beneath the 'greatest nation on earth' razzmatazz lies the nagging knowledge that the country's behaviour is grossly at odds with the ideals of its constitution.
On some level we can all empathise, we might have forgotten an aged aunt's birthday for the third year running, misgendered our eldest child's emotional-support stick insect, or reneged on a series of legally binding treaties with the rightful owners of the land upon which we brutalise our slaves but we're the good guys, right?
Also, balloons spook us, so just knock it off.
Egregious history
Americans, though, like Andrew 'Righty Tighty' Davies, are too obvious a target for mockery. We would be better occupied worrying about our own egregious history of colonial misconduct.
Beyond our victimhood at the hands of hedge fund managers, coal owners, Norman conquerors, Roman invaders, Maggie Thatcher, and every submerged village that ever poked its steeple through a drought is the money we are living on.
Whether it's flowing through share dividends or Universal Credit payments every penny derives part of its value from the opium Britain took from India and forced on China.
We have long memories in this disadvantaged corner of the empire: Cofiwch Dryweryn and every other foul degradation that the Empire visited on Cymru.
Remember also that we are lumped in as protagonists whether we like it or not.
If a balloon appears over Tregaron in the future, knowing your daps from your trainers might not exempt you from scrutiny.
You can find more of The Shrewd View and the rest of Ben's writing on Nation.Cymru by following his links on this map
---
Support our Nation today
For the price of a cup of coffee a month you can help us create an independent, not-for-profit, national news service for the people of Wales, by the people of Wales.