Opinion
When the bird has flown!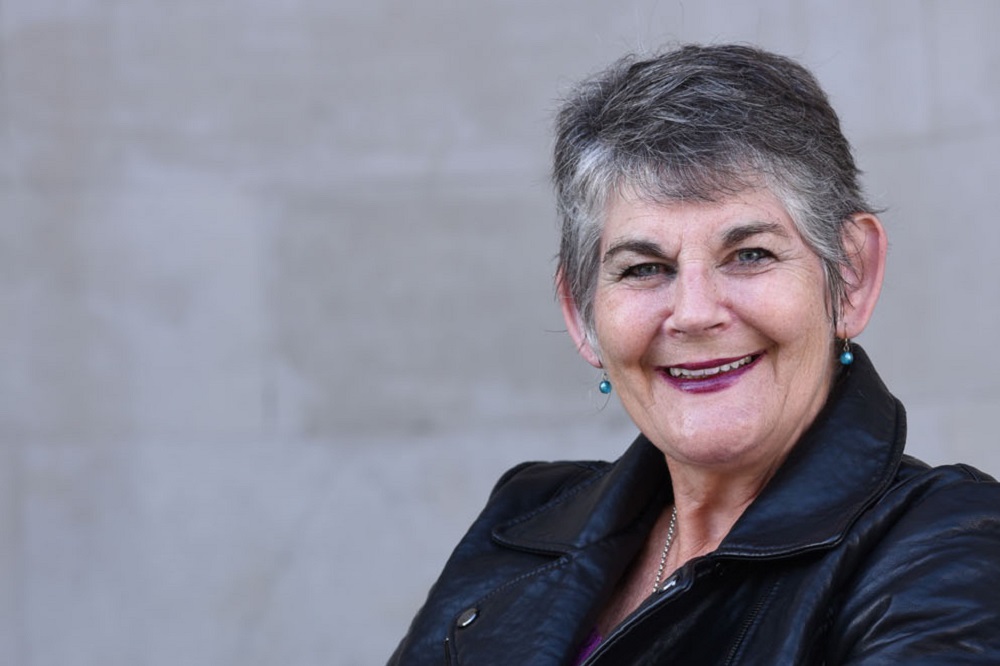 Gwenno Dafydd
Doing my weekly shop in a well-known supermarket I was struck by the amount of parents dragging their bored (adult) babes around the kitchen aisles buying stuff for Uni!
Here were people who, all of a sudden, had to come to terms with 'empty nest syndrome'.
Nowadays many people choose to opt out of an Uni experience, preferring to spend the money on bricks and mortar, a fast car or holidays in the Maldives.
However, for countless families and individuals this is the time of the year when there is a mass exodus from homes and communities when birds of a feather (or department) flock together and parents look at their children with a tear in their eye and say 'It only feels like yesterday when it was their first day at nursery.'
Relief, grief and joy
So where to start once you drop them off with their can and bottle openers and a cookery book entitled 'Microwaved meals for students'?
There are actually three recognised parts of 'Empty Nest Syndrome' – relief, grief and joy. Relief comes with the joy of knowing that they have not ended up in prison or on the street, that somehow (miraculously considering the lack of work they appeared to do!) to get the grades, and/or have gone through clearing and got the subject of their choice in the Uni of their choice.
The grief is the sticky part especially if the chicklet is the last one to leave the nest, when you start to come to terms with the deathly quiet that they have left behind them, although saying that, all children are different and all their needs and requirements vary greatly.
You even start to miss their mess, their "Mum's Taxi" rides later at night after they've been out drinking,  their nicking your best bath bubbles and the disappearance of what had been a full box of Thornton's chocolates!
As a Mama Bear myself, I personally think it is worse for the Mother as in most cases, you have invested the most energy into keeping them alive and on the straight and narrow. A friend of mine admitted to me that she would go to her last golden chick's room and smell their duvets and towels – just to be reminded of their presence.

Stay away
There are however two sides to this process (maybe four if they have a close relationship with their grandparents.) This may very well be the first time that your loved one has to stand on their own two feet and they may also be feeling similar sensations to you, the parents.
It's really important that you encourage them to stay away for as long as they possible can so that they can start to strengthen their wings.
If you have made sure that their roots are strong enough and they know where they are from, where they belong, it won't be long before they are back with their washing for the weekend and a nice Sunday roast as a change from Pot Noodle and a bottle of Bud.
Talking about 'Bud' and other forms of alcohol – your chicklet will probably drink more in Freshers week than in any other week of their life (apart from Glasto maybe).
Be prepared to give your daughters, but especially your sons, 'the talk' about consensual sex – 'No actually means NO' (even when you are a legless-lady) There are far too many sexual attacks during Freshers week so one has to mention it.
Also another good piece of advice is for them to copy their passport, laminate it and take with them on pub outings – I have past experience of several passports being lost by my own offspring, also of no communication for days on end and them being lost in action on several occasions.
Let them be – they will make a mess or a success of their time away, your job is done. Perhaps you can set up a boundary of a weekly phone call just so that you know they are alive.
Joy
And now comes the 'joy' part.  You will find you have a great deal of free time on your hands. You will be 'time rich' but probably 'money poor' – three years of university life doesn't come cheap!
And all of a sudden you will probably encounter two new people – two older and care-worn versions of you and your partner. This can be a very dangerous time for relationships as you may have grown apart so this is a make or break time in essence.
A lot of your energy and conversations as a couple for the last eighteen to thirty years (depending on how many children you have had) will have been focussed around the children and their needs.
This is a time to re-connect, explore new hobbies together, take short trips away and re-kindle the fun and the fire you felt when you were the age your chicklet is.
And if all else fails – you can always redecorate their bedroom ready for the time when the 'boomerang babe' comes back to roost until they can afford to save up enough of a nest egg for their own nest!
Gwenno Dafydd is a Leadership, Life and Master Public Speaking Coach and has worked with all sections of society and industry. She recently qualified as a Wellbeing Facilitator in film and television.
Useful links:
---
Support our Nation today
For the price of a cup of coffee a month you can help us create an independent, not-for-profit, national news service for the people of Wales, by the people of Wales.