Opinion
When the dog whistle is replaced by a bull horn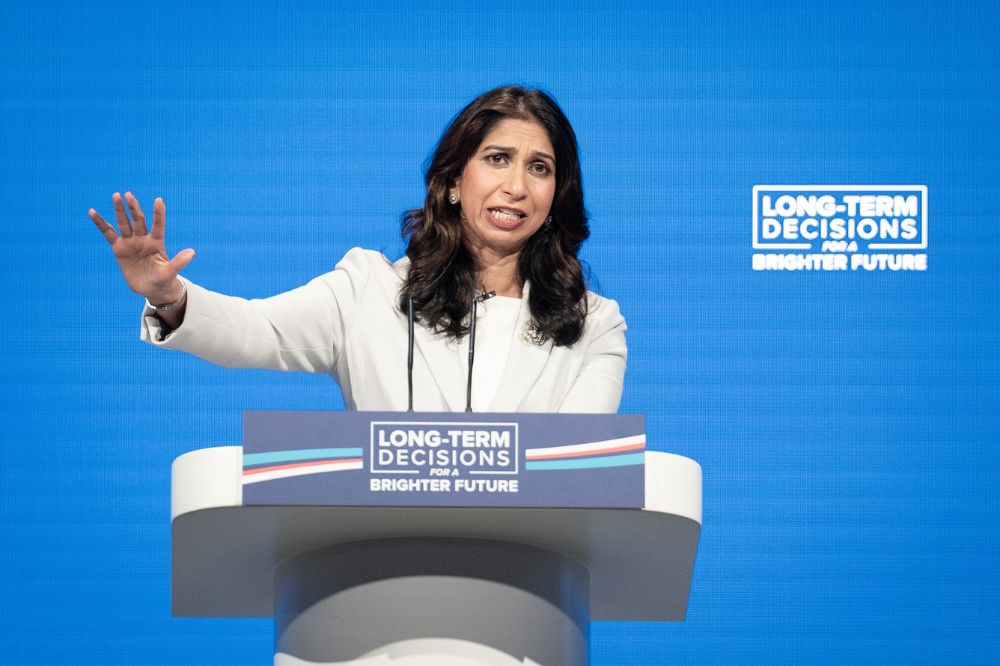 Ben Wildsmith
One of the defining features of truly dreadful people is that that they are blissfully unaware of their repugnance. If you do or say something socially unacceptable, your senses alert you to adverse responses, however polite or subtle they may be.
Embarrassment is a unique emotion in that it doesn't fade over time. Decades on from saying something that threatened your acceptability to a social group, the mere memory of the event will induce the authentic, gut-wrenching horror that you experienced at the time.
This is humanity at its base level. Underneath our intellect, and regardless of the individuality we've imagined we possess since the Enlightenment, lies the pack mentality that kept us alive when resources were scarce, and predators proliferated.
Back in the day, it was no good claiming to be a 'disruptor' if you'd snuck off from bear-guarding duties to record an edgy podcast about trading crypto arrowheads. You were out of the tribe and at the mercy of nature.
Fear of ostracism is the most powerful deterrent we have to keep us honest. Laws and penalties vary from place to place and over time. The turning away of a society from an individual, though, is the bedrock of our application of justice.
Whether you've been sent out of class for blowing raspberries, or to the Hague for committing war crimes, the process is the same and the implication identical: do this and you threaten the common good.

Embarrassment
Imagine, then, what it must be like not to feel embarrassment. If things are going well, it would be liberating to be unconstrained by a continual emotional response to your social performance.
'I don't care what other people think,' we often lie as we transgress just a teensy-weensy bit so that we can poke our heads above the crowd and experience the sunlight of personal recognition.
We do, though.
Remember the last whispered joke you shared with your best friend; one that had you both breathless at its thrilling wrongness. Now picture yourself at an elderly relative's birthday party telling the same joke in earshot of Aunt Gwen, who still sends you an Airfix kit every Christmas.
You care what people think alright.
Which is why you're not going to make it as a politician.
Baying delight
When Suella Braverman made her sniggering speech this week, in which the traditional dog whistle was replaced by a bull horn, it was with disregard for the mores of most of the population.
To the baying delight of her audience in the hall, she dismissed those who disagreed as a 'privileged elite'. Listening to the speech in my car outside Lidl, I learned that compassion for refugees was a 'luxury belief' which would be tolerated no longer.
Later in the week, I heard a journalist from Led By Donkeys recount telling Ms. Braverman that Rwanda, her proposed destination for refugees, had shot dead 12 asylum seekers in 2018. Initially unaware of the incident, she quickly rationalised it in non-luxury terms.
'That was five years ago. It's 2023 now.'
The Conservatives remain over 20 points behind Labour in the polls.
Disgust
To thrive in modern politics, a candidate has to navigate not only the scrutiny of the press and the ballot box, but the 'hurricane', as Braverman might style it, of internet abuse that blows in the face of anybody who mounts a soap box.
The quantitative deficit between people who were willing to post a letter and those who will lob an abusive comment on social media is so great that it is throwing up mutant politicians.
Whilst a thick skin was always required in that game, the 21st century variant rewards those with no finer feelings to protect.
However the next election goes, you will be hearing from Braverman until either she or you is reading the great opinion column in the sky.
If not in power, she'll be in opposition, and if that goes south, she'll be in the media agitating for her own reemergence.
The mountains of disgust she will produce are a monetizable product for which you, one way or another, will be paying the bill.
It's embarrassing, isn't it?
---
Support our Nation today
For the price of a cup of coffee a month you can help us create an independent, not-for-profit, national news service for the people of Wales, by the people of Wales.