Opinion
Why a tactical vote for the Lib Dems isn't the best strategy for Wales' Remainers
//= do_shortcode('[in-content-square]')?>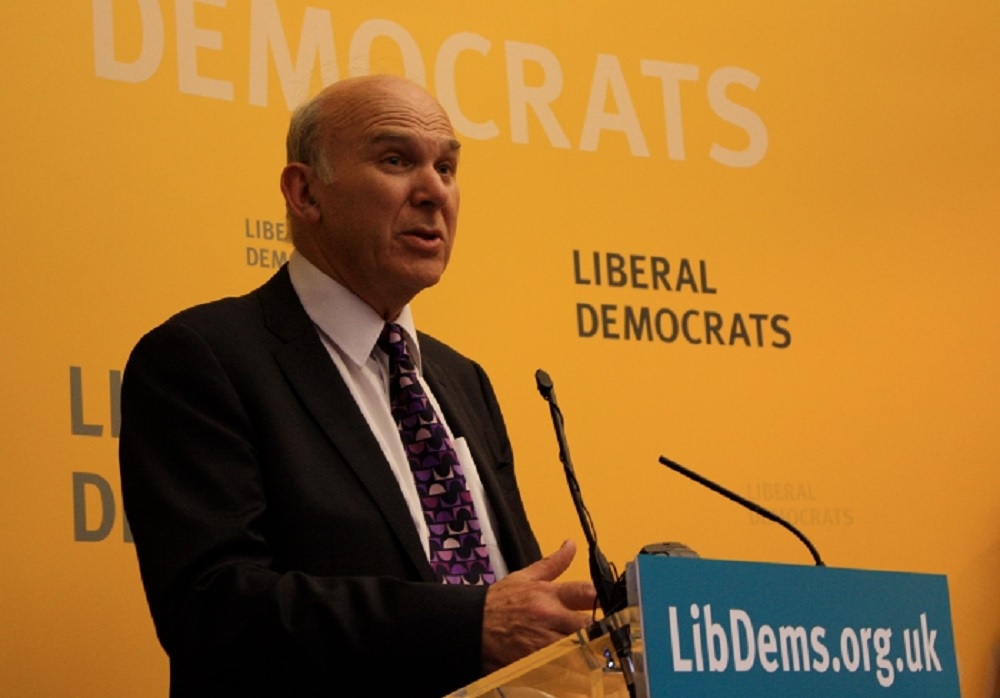 Liz Holmes, interim leader of the Progressive People's Party
Last month we publicly backed Plaid as the best choice for Remain voters in Wales. With only a day left to go before the election, the Lib Dems have gained in the UK polls, and a few have queried that decision.
However, our advice remains unchanged. We're still calling on Remain voters to back Plaid, because it would achieve everything backing the Lib Dems could do, and possibly more.
The European elections work on the D'Hondt system of proportional representation. Under this system, the first seat goes to the highest vote and their vote is then halved (divided by the number of seats they have plus one) and all the votes compared again.
The next party to win then has their vote halved and the process repeats until all seats have been awarded (and if a party wins two seats, its vote is divided by three before the next round, and so on).
According to the latest YouGov Welsh poll, MEPs would, therefore, be won in this order: Brexit (36%), Plaid (19%); Brexit (18% – half of the initial 36% vote); and Labour (15%). That would translate as two Brexit Party MEPs, one Plaid MEP, and one Labour MEP.
Some have argued that the best advice then is to vote Lib Dems and try to deny Labour the fourth seat, and therefore secure two Remain seats.
All the Lib Dems would have to do, they say, is get more than Labour, and the fourth seat is theirs. This is perfectly possible; but we would say that's the wrong objective.
By backing the Lib Dems, voters can only deny Labour a seat. By backing Plaid, voters can punish Labour for their pro-Brexit stance and be in with a chance of beating the Brexit Party in Wales.

This isn't wishful thinking; it's based on an analysis of the latest Welsh Poll from YouGov (see below). The polling clearly shows that the only party even close to the Brexit Party is Plaid Cymru:
Brexit Party: 36%
Plaid Cymru: 19%
Labour: 15%
Liberal Democrats: 10%
Greens: 8%
Conservative: 7%
UKIP: 2%
Change UK: 2%
The Liberal Democrats are nine points behind Plaid.  But if their voters, as well as those of the Greens and Change UK, unite behind the largest Remain party, they can still threaten the Brexit party.
Even if just a little over half of the other Remain parties' vote switched to Plaid, then they could gain two Remain MEPs, fulfilling the same objective as voting Lib Dem:
Brexit Party: 36%
Plaid Cymru: 31%
Labour: 15%
Liberal Democrats: 4%
Greens: 4%
Conservative: 7%
UKIP: 2%
Change UK: 1%
Under the D'Hondt system of proportional representation, MEPs would be won in the following order: Brexit (36%), Plaid (31%), Brexit again (18%), Plaid again (15.5%).
To achieve this it requires the same level of transfer from the Greens and Change UK as to win a seat for Lib Dems. So there is no advantage in picking Lib Dems over Plaid.
And with turnout uncertain, backing Plaid at least raises the real possibility of Remain beating the Brexit Party outright in Wales.
With nothing to lose and everything to gain, we would therefore still encourage all Remain voters to back Plaid in Wales for this election.
---
We can't run Nation.Cymru without your help! If you support the development of an independent Welsh media for the people of Wales, please donate now!