Opinion
Why I'm calling for the Senedd and Westminster to share the same electoral boundaries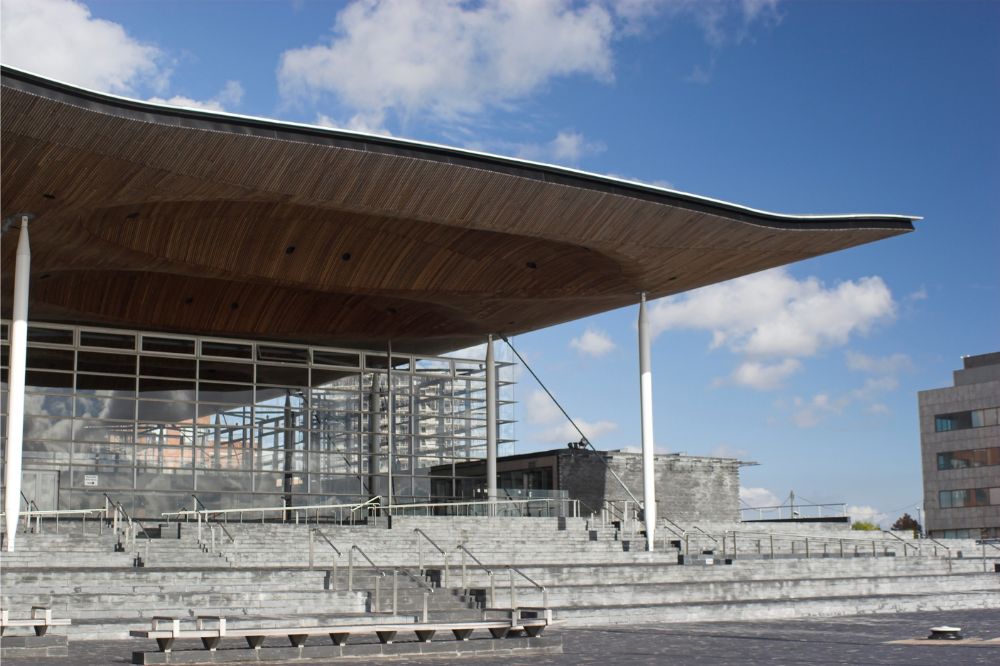 Mike Hedges MS
There are lots of different electoral systems, whilst a lot of attention has been given to election results much less attention has been given to boundaries and voting systems.
In democracies gerrymandering is the political manipulation of electoral boundaries with the intent to create undue advantage for a party.
This word was created in reaction to a redrawing of Massachusetts Senate election districts under Governor Elbridge Gerry to benefit the Democrats, as the boundaries were said to resemble a Salamander.
This is why we use the independent and impartial boundary commission to decide parliamentary boundaries, within the rules set down by Westminster.
American Presidential elections have shown that winning the most votes does not win you the election.
In 2000, Al Gore polled more votes than George Bush but the electoral system allowed George Bush to win.
In 2016 Hilary Clinton polled almost three million votes more than Donald Trump – but Donald Trump won.
We recently had changes in England for mayoral elections which moved from the supplementary voting system and went to first past the post giving the Conservatives the Mayor of Bedford.
Police and Crime Commissioner elections previously used the Supplementary Vote but now voters will choose a single candidate on the ballot paper.

Seats
We do things differently in Wales where other parties bring in electoral systems so they could win a majority. Labour in Wales brought in one to make it very difficult to win a majority.
If we had used the first past the post system, there would have been a large Labour majority in every Senedd election as Labour has won the majority of constituency seats in each election.
Ron Davies brought in the additional member system telling the Labour party it would not stop it winning elections in Wales.
The best results Labour has achieved has been winning exactly half of the Senedd seats and the best regional result has been winning three seats.
The electoral system allowed UKIP to win seven seats on 13 percent of the regional vote. They did not come close to winning a constituency seat, but these types of systems can benefit minority parties with limited support in constituencies.
We now have a suggested electoral system of six members for each of sixteen constituencies created by merging two parliamentary constituencies.
The new map will form the basis for the larger 96-member Senedd, with the Welsh Parliament creating
sixteen constituencies which will be served by six MSs each.
Under, the plans the new Senedd constituencies will be paired combinations of the thirty-two set out for Westminster.
Many people including me were concerned about the size of the parliamentary constituencies with Brecon Radnor and Cwmtawe stretching from Knighton and Presteigne on the English border to lower Brynamman and Gwaun Cae Gurwen on the Carmarthenshire border.
To create a 6-member constituency it will involve joining Brecon, Radnor and Cwmtawe either northwards with Montgomery and Glyndwr, westwards with Ceredigion and Preselli or with Carmarthenshire. Southwards produces a choice of Monmouthshire, Neath and Swansea East, Blaenau Gwent and Rhymney or Merthyr Tydfil and Aberdare.
Whichever way of creating a 6-member constituency, the constituency will be very large and involve communities with little in common.
Whilst this is the most extreme example there will be many others outside the cities which will also be covering a large geographical area.
If we go to sixteen, six-member constituencies, we will have the Welsh government bringing in the opposite of gerrymandering where they are promoting an electoral system where Labour will do less well than the current system and where the Conservatives and Plaid Cymru combined will have more members than Labour.
Predictions based upon 2021 results are Labour 44 (between 42 and 46), Conservatives 29 (between 27 and 31), Plaid Cymru 22 (between 20 and 24) with the Liberal Democrats gaining either 0 or 1 seat with no other party gaining representation.
We could elect the ninety-six members using the parliamentary constituencies with three from each elected via D Hondt.
The advantage is that these constituencies will have already had a general election for voters to get used to the new seats and whilst some will be large they will be much smaller than any joint seats.
This is I why I am asking for thirty-two, three member constituencies where the Senedd and Westminster parliament will have the same boundaries.
---
Support our Nation today
For the price of a cup of coffee a month you can help us create an independent, not-for-profit, national news service for the people of Wales, by the people of Wales.