Opinion
Why I'm opposed to using STV as a voting system in Wales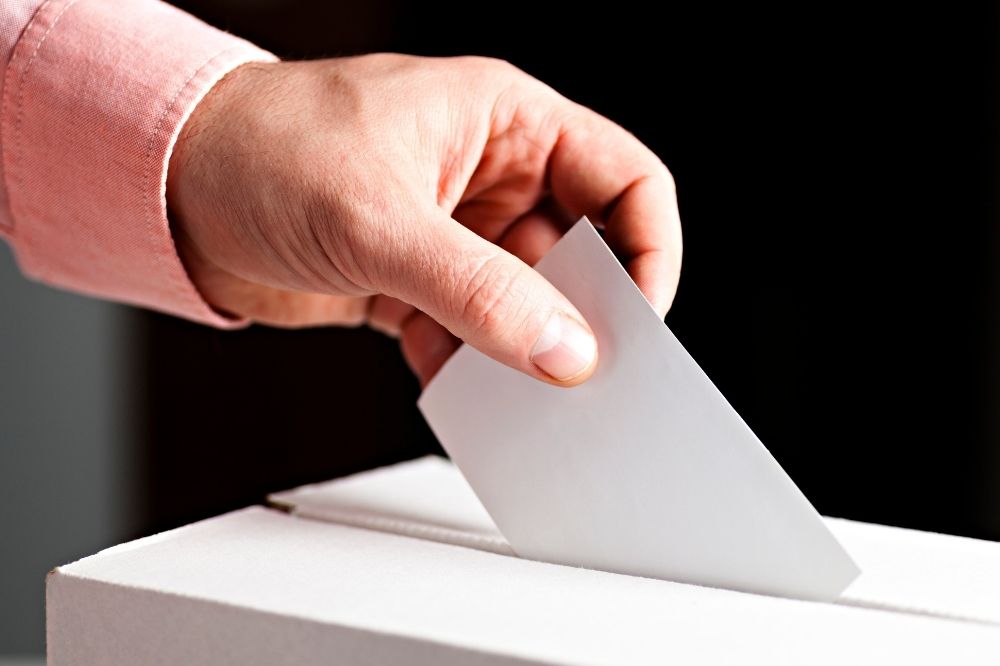 Mike Hedges – MS for Swansea East. 
Single transferable vote (STV) is an electoral system promoted by many in favour of a form of proportional representation.
It's the electoral system used for Scottish council elections and election to the Irish parliament, the Dail.
It works by voters ranking candidates – instead of placing crosses next to their favourite candidates, voters are asked to rank as many candidates as they wish in order.
When electing more than one candidate by STV, the system becomes complicated but with only one candidate being elected it is the alternative vote system.
Under STV, each voter casts a single vote in an election that elects multiple winners.
Each elector marks their ballot for the most preferred candidates and then also marks back-up preferences.
A vote goes to the voter's first preference, but if the first preference is eliminated, instead of being thrown away, the vote is transferred to a back-up preference, with the vote being assigned to the voter's second, third, or lower choice if possible.
The greatest weakness of STV is that you have to guess how many seats you can win when nominating candidates.
The last choice a voter makes has, if all their higher preference candidates have been eliminated, the same value as another voter's first choice.

Seats
In the Irish General election of 2020, Sinn Fein, despite receiving the most first-preference votes nationwide did not win the most seats.
Despite beating Fianna Fail by 535,995 to 484,320 they ended up with one seat less. It took 12745 votes to elect each Fianna Fail member but 14476 to elect a member of Sinn Fein.
Irish journalist John Drennan described it as the 11 seats that Sinn Fein left behind because they did not have enough candidates.
They guessed wrong on the number of seats they might win but if they had guessed wrong the other way, they would also have had less seats.
So STV is less a proportional system but more a skilled guessing game where getting it wrong can mean less seats than you should proportionally get.
Is it any surprise that in Scotland they use it for council elections but have decided not to use it for the Scottish Parliament elections.
If you visit Scottish council websites, you can see how large the council seats are in area and below is an example of a council seat in the highland's council area.
Of the 21 wards in the Highland council area, Wester Ross, Strathpeffer and Lochalsh is the example par excellence of the size of council wards needed in rural areas under STV.
Not only is this the largest electoral ward in the UK, it is, by itself, larger in area than 27 of Scotland's 32 councils.
It accounts for almost a fifth of Highland council's entire area and has been compared in size to Trinidad and Tobago.
This huge ward can be thought of as a triangle with points at Strathpeffer, a bit beyond Ullapool, and Kyle of Lochalsh.
Vast
These are the largest settlements in the ward, but still only account for about a third of the population, with the rest scattered widely across that vast area.
If this is the size of a council ward just workout how large STV Scottish parliamentary constituencies would be in the Scottish Highlands.
Then there is the population needed for these wards to allow STV to operate effectively.
Glasgow ward 1 Lynn has a population 30,000, this is 2/3 of the population of the Aberconwy Senedd constituency.
Turning to Glasgow Govan where four candidates were elected with Labour topping the poll with 1520 votes, the SNP coming second and third with 1110 and 1096 votes each and where the green candidate edged out the second Labour candidate who had 572 first preference votes to win the fourth seat.
Whilst the SNP efficiently got the first preference for both candidates very close to each other, Labour did not and thus despite easily topping the poll ended up with only one of the four seats.
The system involves members of the same party fighting against each other or parties just accepting one seat each in three member wards.
This is true of council elections across Scotland where can we win one or two seats has to be decided, but if you go for two or three you may end up with one unless your voters vote efficiently as happened in Govan.
As was shown in the republic of Ireland STV is not proportional and winning the most votes does not get a party the most seats.
STV needs to cover large geographical areas and needs large populations. It makes it more difficult for constituents to know candidates and involves guessing the number of seats you are going to win.
This system is a poor way of electing candidates which is why I am opposed to using STV as a voting system in Wales.
---
Support our Nation today
For the price of a cup of coffee a month you can help us create an independent, not-for-profit, national news service for the people of Wales, by the people of Wales.