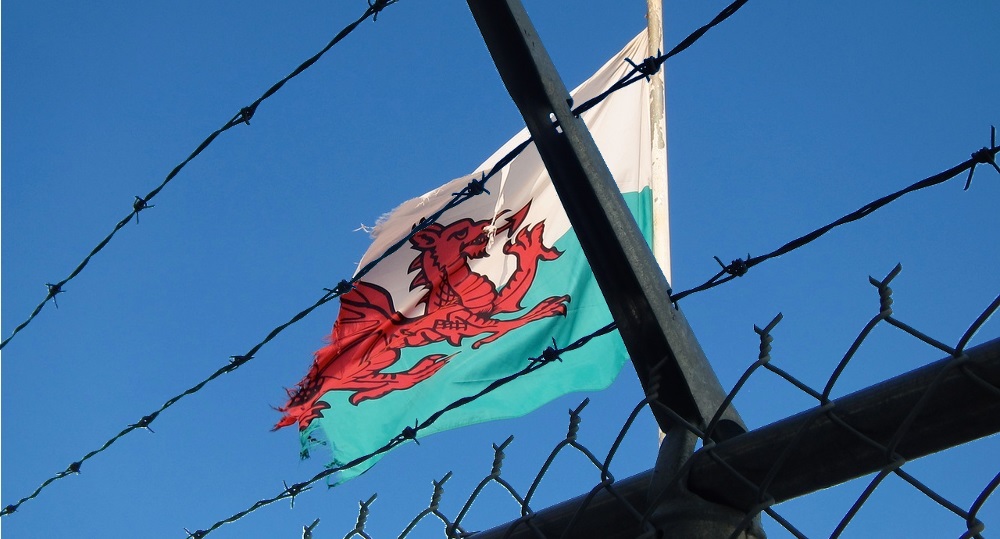 Peter Huw Jenkins
First Minister Mark Drakeford once wrote 'services which are reserved for the poor very quickly become poor services'. What then of services that serve not only the poor, but those who are both poor and disenfranchised? Our prisons are full of such men and women, lacking the right to vote and with legal aid services increasingly being cut, they are left to the mercy of a system in which they have no voice. Those we imprison are not exempt from taxation and they are not immune from political decisions. They deserve, at least, a say in who represents them.
The U.K. ban on prisoner voting can be located in the Representation of the People Act 1983 and has been ruled a clear violation of the Human Rights Act by the European Court of Human Rights in Hirst v United Kingdom (No 2) (2005) and yet, since then, Westminster has changed nothing. The Westminster Labour Government (2005-2010) arranged two consultations but did not introduce any legislation, as the subsequent Conservative/Liberal Democrat Government that followed took utter umbrage at the notion. Then Prime Minister David Cameron dramatically exclaimed: "If Parliament decides that prisoners should not get the vote then I think they damn well shouldn't." A mere three Justice Secretaries later, in 2014, Secretary of State for Justice David Lidington announced they would implement only the most technical of changes to the law, this only after increasing political pressure.
The Scotland Act 2016 and the Wales Act 2017 followed, giving the devolved governments in Holyrood and Cardiff control over their own electoral systems, and as such they were forced to deal with the issue. The Scottish and Welsh Governments came to the same conclusion: the United Kingdom's interpretation of the ruling is inaccurate and that when challenged on a devolved level, it would not hold up. This was a significant moment as, unlike Acts of Parliament, the Courts can strike down and enforce law changes onto the devolved legislatures, when legislation is deemed to be incompatible with the European Convention on Human Rights. To reiterate, the devolved governments are legally incapable of keeping the broken status quo once they acquire the power to change it. However, as always, Westminster is immune from any such actionable oversight except, as David Cameron dramatically put it, that oversight contained within Parliamentary votes.
Scotland has already passed the legislation necessary to implement prisoner voting, but the steps to get there have been laborious. The recommendations of the Scottish Equality and Human Rights Committee were largely refuted by the SNP-led Scottish Government. The public Consultation that followed from the Scottish Government was, itself, laughably biased. It asked people to choose from three options, the first was their preferred one year option, the second, by their own admittance, was incompatible with the ECHR ruling, and the third was the vague 'Another Duration'. It is self-evident that they have only ever been interested in bare minimum legal compliance with the ECHR ruling. Nevertheless, in future Scottish Council and Scottish Parliamentary elections, prisoners sentenced to terms of twelve months or less will now be able to vote.

Impasse
The Welsh Government's response, to contrast, has been surprisingly supportive with the initial inquiry initiated by the Llywydd herself. While far from perfect, the Welsh Government have indicated their assent to the recommendations in the document produced by the Welsh Equality, Local Government and Communities Committee. Principally, they have now said that those serving custodial sentences of less than four years should be given the right to vote. Of course, there are problems in giving prisoners the vote, ensuring for instance that they have access to wide-ranging political advice and that they are not coerced into voting for any particular candidate. These are concerns that have already been brought up and the conclusion is always that, while there are problems, they are not insurmountable, nor are they excuses to do nothing.
But we cannot hope, even when the Local Government and Elections (Wales) Bill is amended, as it should be, the issue will just go away. The text of the Amendment to the Bill is not yet known and the Assembly will need to ensure that, either in this upcoming Amendment or shortly after, that the right is extended to Welsh Senedd elections rather than just local Council elections.
We stand now at a quiet impasse. We must not shy away from the policies that make us, make Wales, better. We should not retreat from ideas that aren't as easy to argue for, or as exciting as votes for 16 and 17-year olds and votes for foreign nationals resident in Wales. I cannot afford to make this plea purely to Labour – the required threshold to change the electoral system of Wales is two-thirds of Assembly Members and no single party has ever had forty Assembly Members. All those who consider themselves members of progressive parties must stand up for this. The Welsh Conservatives spent money on Facebook adverts campaigning against this in 2019 and they will make it a battleground again in the upcoming Senedd elections.
Silence cannot be the response, to shy away from that which makes us better cedes the argument. In time I would argue for full enfranchisement but, accepting that this is not currently on the table, we must and always should make the progressive case, when it is ours to make.