Opinion
With renewed defiance and confidence in our place names, why not extend that to our personal names?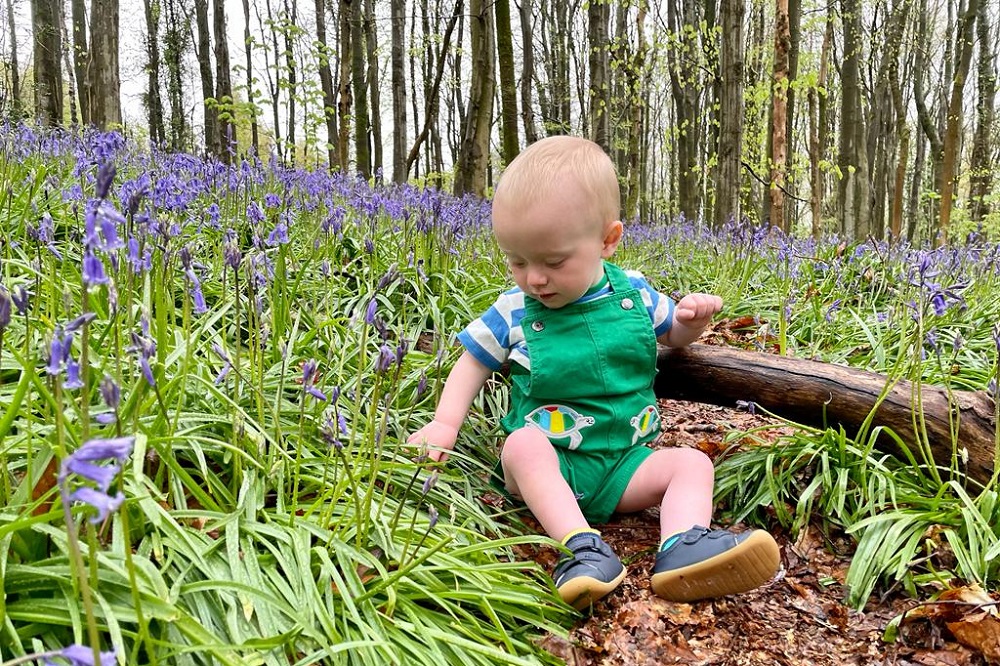 Stephen Price
Comparing the most recent top 100 baby names for the UK as a whole against Wales, you'd be hard pressed to find much difference besides variation in placement and some thankful inclusions of Welsh names in the lower reaches of our rankings.
For boys in the UK as a whole, it's Noah, Harry, Jack and the like, with a resurgence in traditional names such as William and James. For girls, Amelia, Freya, Lily and other equally pretty names remain front runners. All very nice, all as you'd expect. And who are we to judge a name chosen by parents anyway (at least not to their faces).
The most popular names in Wales differ very little with the overall picture of the UK, but last year's stats saw names with a Welsh origin including Osian, Dylan, Idris and Gruffydd scrape the top 100. And for the girls, Alys, Seren, Ffion and Eira managed to make the top 50.
This year, a palpable change is in the air with regard to the use of our correct and proper Welsh place names, as evidenced by the headline-grabbing petition to use Welsh names only, hot on the heels of the decision to use Bannau Brycheiniog as the one and only name for the national park formerly known as the Brecon Beacons.
This suggests that maybe, just maybe, Wales (namely, English-speaking Wales) might be ready to fully embrace the beauty and wonder of our very own personal names once again too. Not in everyone's case, but certainly in the case of the majority, our names follow us from birth to death and act as an important element of our very identities.
From Gwion to Mabon, Iolo to Aneurin; Elinor to Nia, Fflur to Rhiannon, the wealth of traditional Welsh names is seemingly endless.

Appropriate
What could be more defiant, or more appropriate, than giving a child a name of the land in which they were born, with a spelling that sticks a middle finger up to borrowed traditions and irregular spelling patterns. It's not our duty, after all, to dumb down or assume a meek position to be more palatable to others.
And how creative can we be! For boys – Rhys, Eynon, Bryn, Rhodri, Arthur, Evan, Cai, Ioan, Deri, Euros, Ceri, Ieuan, Siôn, Hywel, Cian, Gethin, Owain and Iwan.
Or lesser known names (of legend, Saints and places) such as Teifi, Tywi, Teilo, Brychan, Cadoc, Elfyn, Malo, Caian, Brân..
For girls – Bethan, Elin, Lowri, Rhian, Cadi, Manon, Sioned, Betsan, Olwen, Eluned, Carys, Megan, Bronwen, Celyn, Iona, Efa, Gwen, Mari and Gwenno..
Or for the braver among us, Eos, Mabli, Alaw, Non, Llinos, Llio.. there are simply too many to list.
Defiance alone shouldn't guide our actions either. There are many other reasons to choose a Welsh name, and finding them beautiful is reason alone, as is finding meaning in the translation, or even honouring an ancestor. No one reason is more valid than another.
History
Our literature, history and mythology overflows with an astonishingly beautiful treasure trove of names just waiting to be revived and used in greater numbers again. And with their revival would come a reset too. These names are for all of us to use, whether our family tree is deeply rooted here or we're new to Wales but with bonds that are no less heartfelt.
With a newfound confidence in our names, too, could come (maybe not yet, perhaps that's too hopeful!) wider adoption of the old patronymic or matronymic use of Ap or Ab, Mab or Ferch as son or daughter (as in Prichard, Bowen, Powell etc.) for one hell of a reset.
The double barrelled children of today will have their work cut out when they start marrying each other if we carry that on as we are. But let's not get ahead of ourselves.
Welsh history, both recent and immemorial, is a history of protest and defiance. There's something in the spirit of not doing what we're told but doing what is just that is central to the Welsh identity.
So, go on, give your child a safe, Anglo-approved name that's in the top ten if that's your wish – there are some undeniably gorgeous options. Or, alternatively, be a rebel. The choice is yours.
---
Support our Nation today
For the price of a cup of coffee a month you can help us create an independent, not-for-profit, national news service for the people of Wales, by the people of Wales.