Opinion
Women over 50: Invisible and Overlooked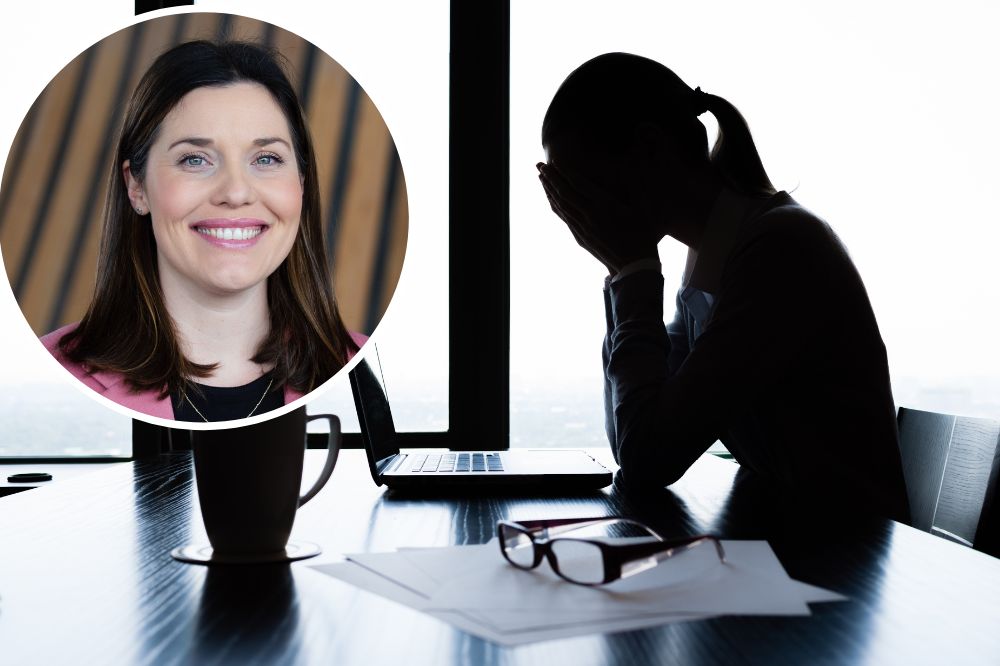 Lucy Reynolds, Chief Executive, Chwarae Teg
In recent months there has been a noticeable focus from politicians and particularly from the UK Government, on the over 50s.
In the Spring Budget Statement in March, Chancellor of the Exchequer Jeremey Hunt MP highlighted the sharp increase in the number of people of pre-retirement age over 50 that are not part of the labour force.
He stated: "for too many, turning 50 is a moment of anxiety about the cliff edge of retirement rather than a moment
of anticipation about another two decades of fulfilment."
This has given rise to a focus on how those aged over 50 can be encouraged and supported back into the workplace.
The current discourse characterises the rise in economic inactivity in this group as a result of affluent workers retiring early and the need to encourage those people to return to work.
But this disguises the diversity of experiences of those aged over 50, who's engagement with the labour market is shaped by many different factors.
Chwarae Teg have just launched a piece of research that explores the working experiences of women aged over 50 in Wales.
What we found, is that too many women in this age group feel invisible and overlooked by employers, government and society.

Barriers
While it's important that we do not treat women over 50 as a homogenous group, the evidence shows that many women are facing barriers to remaining in work and experience disadvantage and discrimination in the workplace.
Often, this discrimination is rooted in the intersection of different characteristics – age, gender, disability or ethnicity.
The impact of these experiences is significant. 76% of the women we surveyed, who had experienced discrimination, said it had undermined their confidence, 56% said it had affected their health and wellbeing and 46% that it had put
them off applying for other jobs.
For many women over 50, menopause symptoms adversely affect their ability to work as usual. Menopause is still too often stigmatised and made light of, leaving women without the support that they need, and feeling unable to discuss their symptoms with their employers.
Caring responsibilities continue to affect women's working lives into their 50s and beyond.
Many women over 50 now care for both older parents and dependent children or grandchildren.
Caring for both younger and older people mean this group are at the sharp end of failures in the childcare and social systems.
42% of carers who responded to our survey had left a job due to their caring responsibilities, with 24% retiring entirely from work.
Just 24% of carers received some paid carers leave while 19% received unpaid leave only.
These issues can be further compounded by workplace cultures that fail to offer the level of flexibility that some women over 50 need.
Pay gap
Despite flexible working policies being relatively commonplace, there remains an implementation gap in too many workplaces, where the culture does not empower people to work flexibly in practice.
We also heard about unequal access to support and training, with women in our survey feeling that employer's prioritise training for younger colleagues, though they themselves needed training in digital skills.
The impact of these issues, and a lifetime of disadvantage and inequality in the labour market, is evident in both pay and pensions for women over fifty.
The gender pay gap widens with age, reaching 21% for women aged 50-59.
While there is no official measure of the gender pension gap, at a national level research suggests that for women in Wales it is 31.2% – significantly higher than the gender pay gap.
This leaves women at far greater risk of financial hardship as they move towards retirement.
So, the question of supporting more women aged 50 and over to either remain within, or return to the workplace is a complex one.
Action must be taken by employers, government and providers of public services.
Employers should ensure that flexible working policies are in place and that people are supported to work flexibly.
More action is needed to improve awareness of menopause and of gendered ageism, working towards an open and supportive workplace culture and better support is needed for carers, with robust carers leave policies in place.
Support
Welsh Government should consider developing an Over 50s Guarantee, to ensure those not yet retired have access to work, training or self-employment.
This could include support to re-enter the labour market, advice and support for parents and carers, pensions and
financial advice, digital skills training, and Personal Development Support to help remove barriers to employment.
Providers of support services, should ensure that their offer is inclusive of workers over 50.
A dedicated area of Working Wales could ensure better access to advice and guidance.
Business Wales could support improvements to flexible working through a dedicated support section online where businesses can access case studies and best practice policies.
Women over fifty are key to the economic health of our society, a huge amount of diversity of experience and circumstance among them.
Instead of characterising economic inactivity of over fifty's as a result of affluent workers retiring early, we need to be addressing the barriers different groups of women face to staying in work.
---
Support our Nation today
For the price of a cup of coffee a month you can help us create an independent, not-for-profit, national news service for the people of Wales, by the people of Wales.