Opinion
YesCymru: 'this wealth piracy must stop'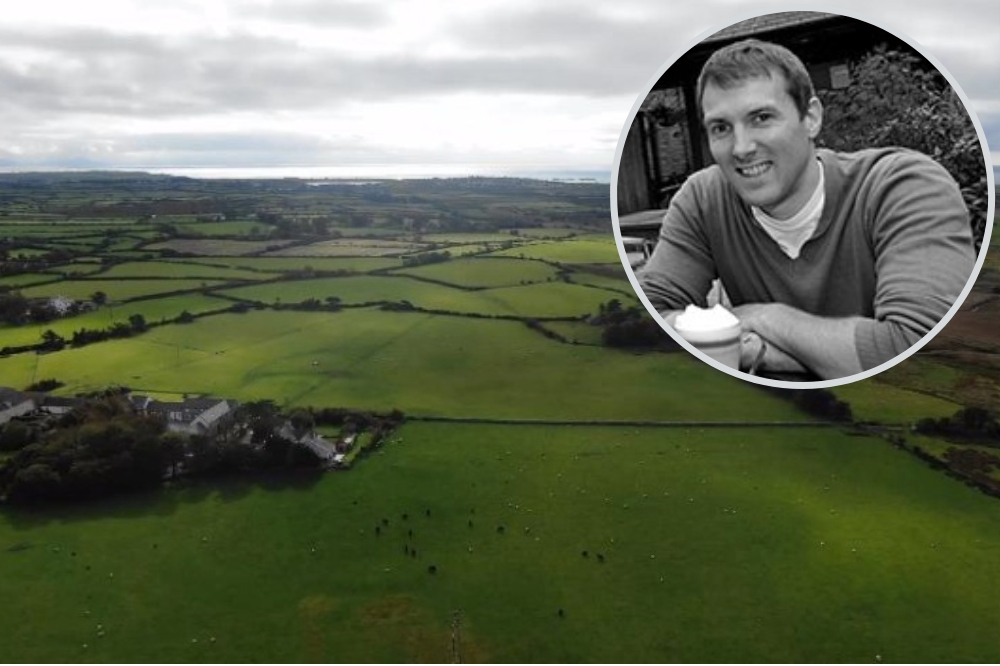 Gwern Gwynfil, CEO YesCymru
For centuries, wealth and value has been extracted from Wales. An insidious and subversive form of institutionalised economic piracy which we have become so familiar with that it barely registers anymore.
It happens at every level, from the micro to the macro. We're all familiar with absentee landlords extracting rental income from Wales with no benefit whatsoever to the people of Wales, and in the case of holiday lets, often with significant negative impacts on the quality of life, daily realities and sustainability of local communities.
Less visible is the way in which our natural resources continue to be farmed for the benefit of those outside our borders.
Take the example of Low Carbon Ltd, a business recently granted consent to cover 150 acres of Ynys Môn in solar panels. The consent given despite strong local objections, on the grounds that the solar farm will have a negative impact on their landscape.
Whilst we must applaud the generation of renewable and sustainable energy in Wales it must be unacceptable that this comes at a cost to Welsh communities.
Unless the benefits of these developments can be felt at the local level then why on earth should they accept the costs?
No doubt there will be some token community payments to satisfy the corporate social responsibility goals of the company, but these are crumbs thrown towards the local community whilst the tasty, freshly baked bread is whisked away, never to be seen again.

Community assets
Why don't we have a system in place where the community which houses this solar farm gets most or all of the benefit from it?
After all, it is a static installation, which will essentially generate a passive income with minimal maintenance – there is no reason whatsoever why such developments shouldn't be structured as community assets.
The reality in this case, if you follow the trail on Companies House through a number of company vehicles, is that the beneficial owners of the solar farm are four individuals, with a nominal address in Exeter, two recorded as UK residents, one resident in England and the last in Jersey.
We should not judge Dr Dixon, Mr Bedlow, Mr Williamson and Mr Woodcock. After all they are investing capital in a sustainable future for their own profit. Making hay with Welsh sunshine.
On the other hand, we should be scathing about a system that has developed which enables such profit extraction from Wales. Allowing positive gains and value to leave the country whilst the people of Wales are negatively impacted.
If this angers you then consider what will soon be happening on a much grander scale as the Crown Estates auction off the rights to build huge floating wind farms in the Celtic Sea.
Within a few years these farms will be generating billions in revenue for the Treasury and billions in income and profit for the (non-Welsh) companies which will have built them.
Wales will yet again get some meagre crumbs from the table. Yes, there will be some employment in Wales as a result but the substantive wealth will all be leaving Wales.
Reaping the benefits
This is a story repeated endlessly across Wales, at a cost to us as individuals and as a nation. Be it housing, solar, water or wind, somewhere in a neighbourhood near you, somebody else is reaping the benefits.
A story constantly reinvented as Wales becomes a source of the wealth of the time, whether that is coal or water or nature. A story that needs to end so that we can write our own story as we stride confidently into the future.
We will always be farmed extensively within the extractive economic model which is hard wired into our relationship with Westminster and the Union.
They tell us we can't afford to be an independent nation. Is it because they don't want this goose that lays their golden eggs to leave? Are they simply against Wales taking charge of its own wealth for the benefit of its own people?
This must change and Independence is that change. Let's make sure that Wales and the people who live in Wales are the first to benefit from what we have to offer.
When we sell our water, our energy, our skills and our services to the world, let us make sure that the wealth and income generated funds Wales.
Let us make sure that an ever-increasing cycle of positive growth and improvement will increase our skills, improve our quality of life and that our wellbeing will climb to new heights.
---
Support our Nation today
For the price of a cup of coffee a month you can help us create an independent, not-for-profit, national news service for the people of Wales, by the people of Wales.