Sport
All the world's a stage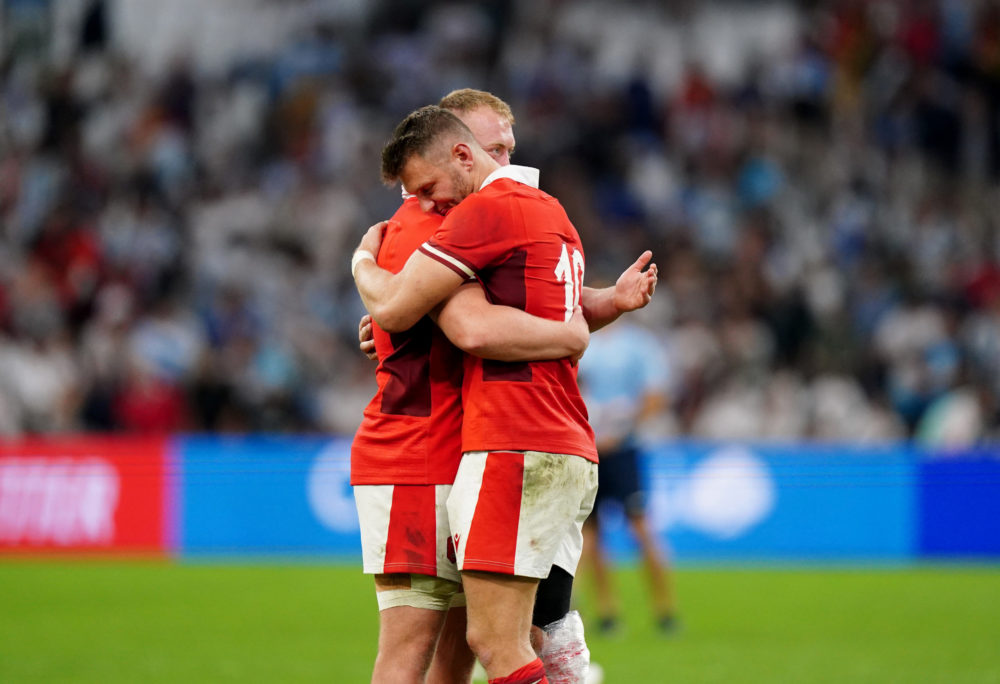 Ben Wildsmith
I was alerted that something was very wrong with the afternoon as soon as I arrived at the bar. Scanning the pumps, I came face-to-face with an unwelcome visitor from the past. I had marked myself safe from M & B Brew XI bitter sometime around the turn of the Millennium.
To be confronted with a beverage that evokes 1990s Birmingham is to contend with a Proustian nightmare. One minute you're turning on the central heating with your phone, and the next, tumbling through a vortex that leaves you sat at a Formica table in the Bull Ring Tavern next to a bloke wearing an Ocean Colour Scene T Shirt under a sheepskin coat.
'I'll have a Diet Coke, please.'
My pal, Phil, was blissfully unaware that we had somehow taken a quantum leap and remained bullish about prospects for the game. I didn't take much persuading that everything would be alright.
Wales started so brightly that we even allowed ourselves to discuss our prospects in the semi-final. On a supporters' forum I'd seen a couple of people who'd allowed that unwise instinct to overwhelm them. They'd headed to France on Friday and booked accommodation for the final. I salute them and extend the sympathy of a nation.

Brutality
An unknowable feature of the modern game is what's on the laptops that coaches pore over as it unfolds. All that data is crunched in the hope of unlocking a logical response to events, but rugby doesn't conform to the laws of science. The maths of American Football, or cycling, or voter intentions can be expressed with a predictability that is laughable when you try to apply it to the magical brutality of this most lifelike of sports.
If you want to predict outcomes in rugby, you are better looking at it as drama. When referee Jaco Peyper left the field injured it was a plot point so glaring as to be conclusive. We were favourites to win, the team looked in control, and optimism had begun to turn to hubris.
'We're done,' I told Phil, in my most serious voice.
A change of referee could mean only one thing. The great dramatist in the sky had controversial plans for the replacement. Of course he was English, not because that made him corrupt or incompetent, but because it sharpened the dramatic effect when he denied us redemption with his red card.
The lead actor, though, was Dan Biggar. Last summer in South Africa, his psychotic will to win almost inspired a series victory over South Africa that would have ranked as the most outrageous upset in the game's history.
He was captain back then, but job titles are meaningless to people who operate at his level of intensity. He's been the captain of both sides and referee in every game he's ever played, famously offering on-pitch scrummaging advice to Adam Jones when still a teenager.
Patched up
Patched up beyond repair, he threw himself at this game with reckless abandon. As Argentina gained supremacy his raw will couldn't be tamed. When he left the field in the dying minutes, finally broken by 15 years of battle, it was the climax of the story. If we were to win this, it was going to be a Biggar kick that sealed it. The laws of drama would have allowed no other escape.
As it was, we saw the inception of a new storyline. Poor Sam Costelow, whose intercepted pass will live in nightmares, has been offered the stage to redeem himself in the next run of this play.
His distraught expression will be replayed in four years' time as he stands on the cusp of destiny with the world watching. Whatever the laptops say, tragedy and redemption are why we are all here. They are why it matters.
---
Support our Nation today
For the price of a cup of coffee a month you can help us create an independent, not-for-profit, national news service for the people of Wales, by the people of Wales.