Sport
Alun Wyn Jones admits Wales strike a possibility but would be 'very last option'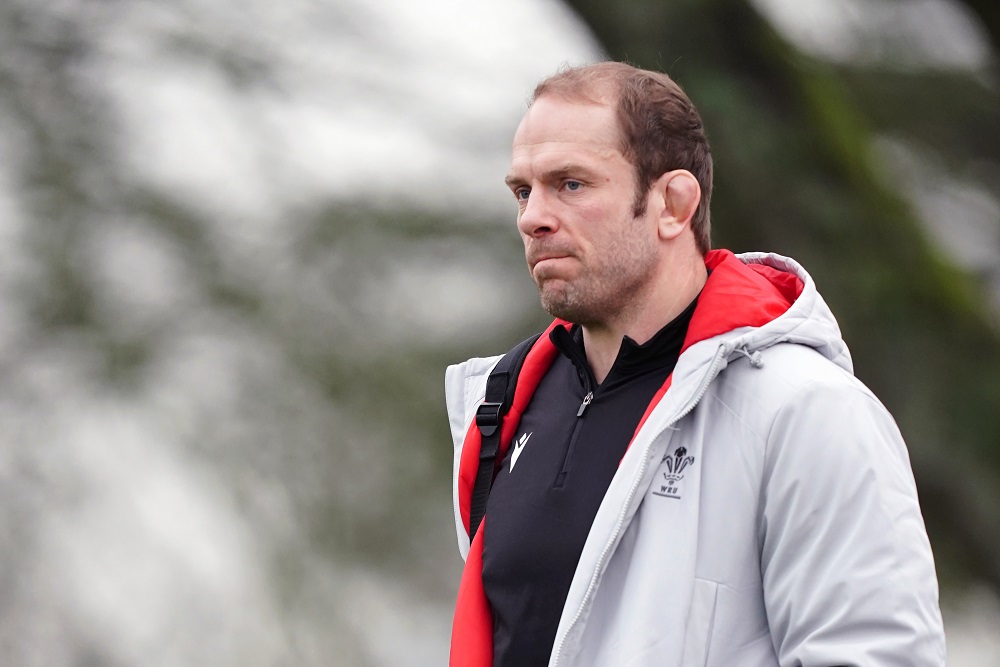 Alun Wyn Jones says the possibility of player strike action is "hard to deny" as Welsh rugby finds itself gripped by a professional contracts freeze.
But Jones, Wales' record cap holder with 156 appearances, has also stressed that it would be "the very last option".
Wales play fierce Guinness Six Nations rivals England in Cardiff on Saturday week against a back-drop of recruitment being on hold and next season's playing budgets not yet being finalised for the four professional regions of Cardiff, Ospreys, Dragons and Scarlets.
A new financial agreement between the regions and the Welsh Rugby Union has still to be confirmed in writing, sparking concern that a sizeable number of players whose contracts expire at the end of this season will head away from Wales, with a huge sense of uncertainty currently engulfing them and their families.
While Wales head coach Warren Gatland said he would not support his players if they decided to strike, he added: "I completely support the stance that they are taking in terms of wanting to get some resolution of the issues that they have.
"I am supportive of the players and the things that they are trying to do, and my role is just to prepare the team for next week."
The New Zealander's comments came after the Welsh Rugby Players' Association (WRPA) said "players have had enough" amid the ongoing contract situation.

Netflix
The Wales players, meanwhile, have made a squad decision to pause filming with Netflix, who are making a documentary on this season's Six Nations. Jones asked for Netflix to not film him arriving for a press conference alongside Gatland on Thursday, with their camera crew then leaving the room before it started.
And asked about reports that the squad left a sponsors' dinner early on Wednesday night, Jones said: "We went for the dinner and were present to show face and thank all the sponsors. We went there, thanked the sponsors."
Negotiations on the future of the professional game in Wales are handled by the Professional Rugby Board (PRB), which comprises representatives from each of the regions, acting WRU chief executive Nigel Walker, WRU finance director Tim Moss and two independent members, including chair Malcolm Wall.
Walker met with senior members of the Wales squad on Wednesday "to further clarify the current position".
Asked if strike action was a possibility, former Wales captain Jones said: "I suppose it is. It is hard to deny, but it is the very last option.
"There are people who are really impassioned. Ultimately, if you treat people badly for long enough, you get to where we find ourselves.
"Everyone wants to play the (England) game. Selected or not, I want to get back to the job.
"It's about protecting the game to ensure it goes well for generations to come. We have to sort this out now. We can't go back into this cycle of uncertainty.
"We are well aware there are rebalances that need to be made financially, but again, it comes down to players being boxed in with their options in terms of the 60-cap rule (international selection policy for players plying their trade outside of Wales) and the contractual obligations.
"It is ultimately in motion now, because dialogue has been had and as players we've voiced our concerns.
"You don't want to see guys in their early 20s not knowing where their career is going to go. They are curtailed at the minute with some of the conditions and the unilateral decisions made without negotiation.
"It is disappointing that we are 20 years into regional rugby and it's the same things that have come around again.
"We are fortunate that we are all involved in a sport and a job we love. To fathom the fact we might not do that because of the severity of the situation is very real, but it's the last thing we want to do.
"I can tell you every player wants to play rugby, but we can't be under the guillotine and be used in the emotive side of things when ultimately this is a career and a job."
Backing
Gatland said he is confident that next week's encounter against England will go ahead, while also underlining his backing for the players.
"I am a complete supporter of the players in terms of the WRPA, which to me in my time here has been incredibly weak as an organisation," he said.
"I have stressed on a number of occasions to the players that they need to be stronger, they need to have more voice.
"The players have been great in the last few days. They have got a separate issue they want sorted, but when it has come to the rugby they have been fantastic the way they have prepared."
PRB chair Malcolm Wall, meanwhile, said on Wednesday that the WRU and clubs have been paying salaries that their businesses cannot afford.
But Gatland added: "It is a little disingenuous to say the players are being paid too much. I don't see how it's a fault of theirs.
"The bottom line is that we have been overspending in Wales for a number of years and some of the regions are in financial difficulty."
---
Support our Nation today
For the price of a cup of coffee a month you can help us create an independent, not-for-profit, national news service for the people of Wales, by the people of Wales.