Sport
'At one point, I probably came to terms with not coming back' – Ellis Jenkins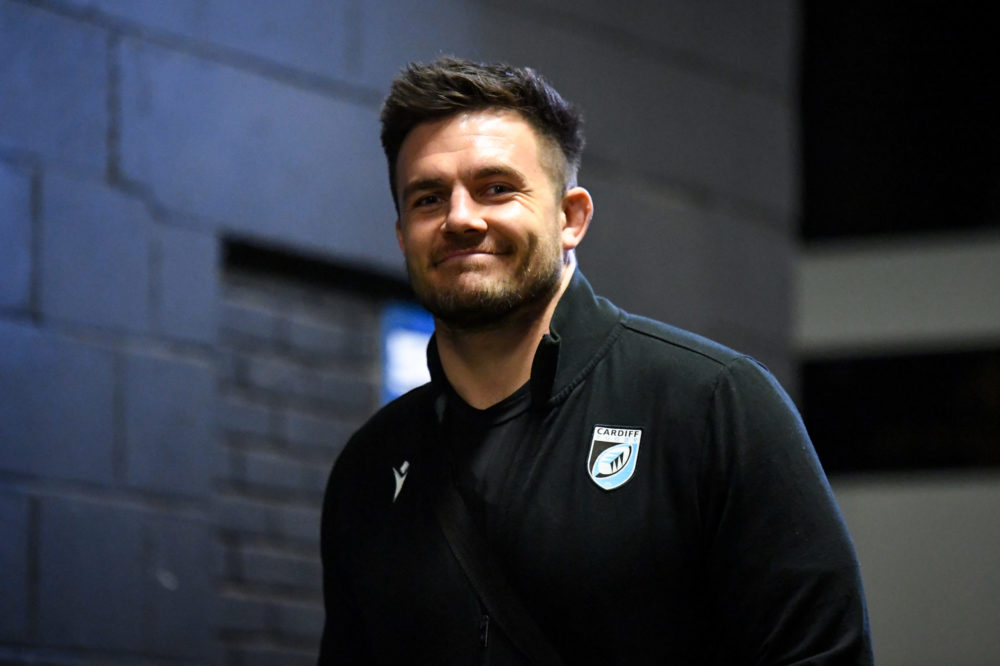 Simon Thomas
Ellis Jenkins admits there are times when he wonders what might have been.
But he is also grateful to still be playing the game he loves, after fearing his career was over at one stage.
We caught up with the Cardiff Rugby flanker for an in-depth chat as he prepared for Sunday's BKT United Rugby Championship derby against the Dragons RFC at Rodney Parade.
It is almost five years ago now that Jenkins suffered the horrendous knee injury which threatened to cut short his career.
He was at the peak of his powers at the time, in the final moments of a Man of the Match display for Wales in a victory over South Africa at the Principality Stadium in November 2018. But, going for one last turnover he suffered the catastrophic ligament and tendon damage which was to keep him out of the game for more than two years.
To his huge credit, he was to return to captain Wales in the autumn of 2021, leading them to a win over Australia, but it has remained pretty much a constant battle with his knee.
"It's tough. There is always going to be part of me that wonders what could have been if that injury hadn't happened," he admits.
"I could say I don't think about it, it's fate or whatever. But there will always be part of me that wonders how different it could have been.
"I've had some good times along the way since then. People seem to forget I got back and played for Wales and captained Wales.
"I can still do it and I can still get myself up for games. The challenge for me has been being able to do that for weeks in a row.
"I played a couple of great games for Wales when I came back, but then the intensity and physicality tends to flare my knee up and I have to back off training. It was sort of a cycle of doing that.
"It's been difficult. It's taken a lot of work for me to make sure I can turn up for work every day and train.
"Sometimes, I still need to be treated a little bit differently, particularly after a big game.
"When the knee does feel good, I have to make sure I don't get carried away and train like I'm 22 again, but also do enough that I am conditioned enough to play rugby."

Successive surgeries
Jenkins had thought he might well not be able to do that again as he faced successive surgeries during his long lay-off.
"At one point, I probably came to terms with not coming back," he admits.
"But then Covid happened. Lockdown meant the operation I needed I couldn't have for another three or four months. All the games were cancelled as well, so it took the pressure off and slowed down the pace of life.
"It helped me not coming in every day focusing on how much pain I was in and the lack of function I had with my knee. I was just chilling out and going for a walk."
Finally returning to action for Cardiff in February 2021, Jenkins was remarkably back playing for Wales just nine months later, with South Africa the opponents once more, as fate would have it. He was then installed as captain, leading the team to victories over Fiji and Australia, and retained his back row berth for the start of the 2022 Six Nations.
But he was to lose his place in the side during that Championship, while last season brought only limited opportunities with Cardiff. Now, however, he is back in the starting line-up and feeling in decent nick.
"It's as good as it's been for a long time. We had a long pre-season and I managed to get through it all," he said.
"Touch wood, I am in a pretty good spot. I'll try and keep it there for as long as I can."
Life is also good off the field, with a ten-month-old son, Jack, keeping Jenkins and his wife Sophie busy.
"It's amazing. I love it," he said. "I wonder how boys have played a career of rugby with kids at home. Sophie was working away on the weekend, so the baby stayed at my parents on the Friday night and I think it was my first unbroken night of sleep in 2023. That was a nice lie-in for me!"
Derbies
On the rugby front, the focus now switches to Sunday's meeting with the Dragons, as Cardiff look to bounce back from last weekend's narrow loss to Benetton.
"I enjoy the derbies," said the 30-year-old Jenkins.
"You are playing against boys you have grown up with in age-grade or perhaps played for Wales with and the crowds are awesome.
"I always enjoy going to Rodney Parade. You get called all sorts. They aren't names I can tell you before 9pm!
"It's not friendly, but it's in the right spirit. It all adds to the spice of the occasion. The atmosphere is amazing. They are just trying to put as much energy into the Dragons as they can and take as much energy out of us as they can and they do a pretty good job. I am sure there will be plenty of fireworks going off!"
---
Support our Nation today
For the price of a cup of coffee a month you can help us create an independent, not-for-profit, national news service for the people of Wales, by the people of Wales.