Sport
Backing for Swansea football club after fencing row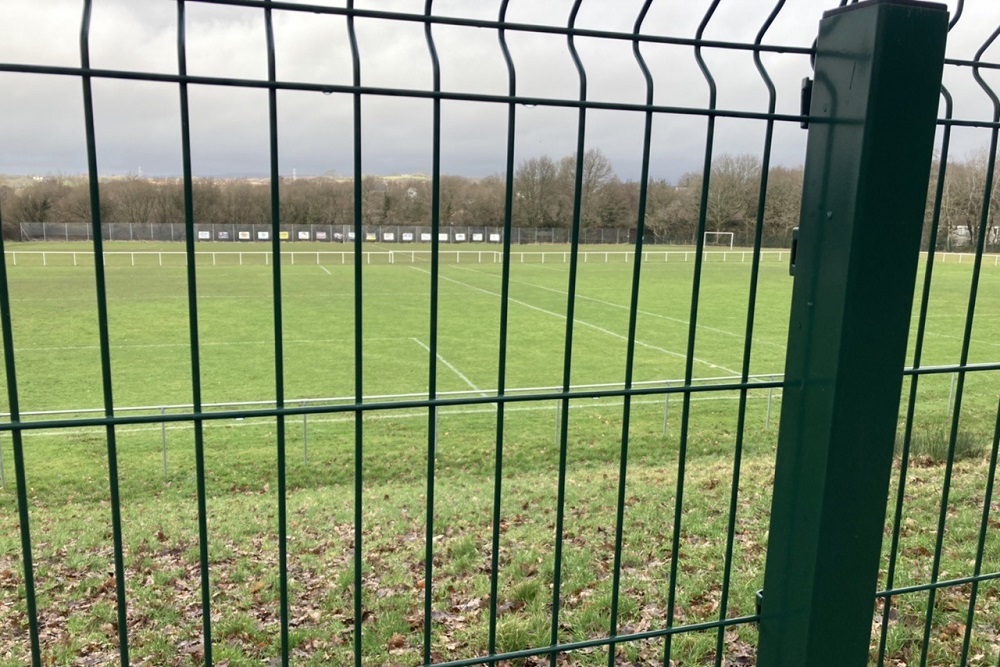 Richard Youle, local democracy reporter
Amateur football is waning in Swansea – and clubs like one in Waunarlwydd which erected a fence around its pitches and invests in its facilities should be encouraged, according to a local league secretary.
Giovanni Cambule said Swansea Senior Football League had 12 first team and reserves' divisions and four or five Sunday divisions when he played. The league currently has seven divisions, plus one for under 16s and one for under 15s.
"It is declining – everybody appreciates that," said Mr Cambule. "To me there is no answer. But facilities will help."
Last week petitioners voiced their opposition to the fence at Waunarlwydd playing fields, close to a housing estate known as The Firs. Lead petitioner Suzanne Jeffreys told a meeting of full council that it penalised those who didn't play organised sport and blocked a short cut for schoolchildren.
The council, which transferred the playing fields to Waunarlwydd Galaxy football club and granted it a lease, said the correct processes had been followed and that it had been aware of the club's intention to address vandalism, dog fouling and issues with motorbikes. Petitioners are seeking a potential judicial review of the decision – and Swansea West MP Geraint Davies is now seeking a compromise.
But Mr Cambule said: "We should be encouraging clubs like that."
He also deplored pitch vandalism, like that done by motorbike riders at RTB Ebbw Vale junior football club and Skewen rugby club over the past few days.
"It disgusts me – tyre marks everywhere," he said. "Why are they doing it?"
Waunarlwydd Galaxy was created from Waunarlwydd football club and junior club Gower Galaxy. It has around 350 junior members and 120 senior and veteran players – plus some 100 coaches, directors and committee members.
It has invested tens of thousands of pounds in drainage, plus around £15,000 in the fence, which surrounds two pitches.

Vandalism
The Local Democracy Reporting Service has been told that vandalism had been an ongoing issue before the fence was erected, with motorbikes apparently coming onto the playing fields on one occasion when very young children were training. It has also been claimed that an individual who appeared to be intoxicated collapsed on another occasion when youngsters were playing.
Teams change at two converted shipping containers near the playing fields, while the club itself operates from The Farmers Arms, Waunarlwydd.
A spokesman for Waunarlwydd Galaxy said clubs were disappearing from the football scene, and that there was a wider issue at stake. "We have an obesity crisis, particularly among young people," he said. "Are we doing things as a society to try to tackle this?"
He said the decision to put up the fence was difficult. "We understand there will be objections," he said. "We understand the feelings of some people."
He said the club's intentions had been set out in a crowd-funding video, which raised £6,000 in donations towards the fence. Another concern, he said, was the question of liability if something went wrong on the playing fields if there was wider public access.
The spokesman said a keen elderly runner who for years had exercised on the fields had been offered a key to continue his running, and that community events including a music festival and outdoor cinema screening had taken place there. He added that Waunarlwydd had other open spaces as alternatives, such as a large tract of land known as the Graig.
He said the club wanted to hear from those who had signed the petition about what ideas they might have for community events. "Family fun days, cake sales – we're all for it," he said.
Fence gates were opened in the morning and afternoon for a week last year to provide children access to and from school so that they could avoid a serious crime scene at a nearby property.
Excluded
Speaking at last week's council meeting, petitioner Miss Jeffreys said the playing fields had been used as public space for more than 70 years. "Yet residents of Waunarlwydd are now excluded from using a much-loved, designated recreation area simply because they do not belong to any organised sporting activity," she said.
The petition said many flats near the enclosed land did not have gardens and that residents now had no access to open spaces. Miss Jeffreys said: "We do not oppose the leasing of the playing fields if was to benefit the whole of the community."
Cllr Robert Francis-Davies, cabinet member for cabinet investment, regeneration and tourism, said he had to be cautious in his response due to a "pre-action protocol letter" from legal representatives of the petitioners. But he said the grant of the lease was "perfectly lawful", as was the erection of the fence.
A report before cabinet said: "On balance, it was acknowledged that whilst the fence restricted access for general open space use, it unlocked investment in sports facilities for the community and protected the space from further damage and hostile behaviours."
Miss Jeffreys, who has lived at The Firs all her life, described the fence going up as "heart-breaking".
Swansea West MP Mr Davies plans to visit Waunarlwydd Galaxy on Saturday, February 11, in a bid to find a solution.
He said: "The land may have been transferred and fenced off legally but I am concerned that it can no longer be used by children to walk across to school nor for recreation by families, many of whom live in flats without gardens.
"I hope that there may be a voluntary compromise in which some of the land is fenced off with a higher fence to protect the pitches and some with a lower partition which prevents trail bikes but allows community access to get to the school and for recreation as has happened in the past.
"This would be a more fruitful approach than going to court and would help to improve the relationship between the different parties for the future. I understand the council wanted to transfer the land to reduce running costs but safeguarding the land and community green space are both important objectives."
More funding
Meanwhile, league secretary Mr Cambule, who played mainly in the 1970s and 80s, said he felt more funding was needed from Football Association Wales (FAW) for grassroots clubs. He also said clubs in Carmarthenshire and Pembrokeshire tended to get more local backing than those in Swansea. "Most of them have massive support," he said.
The FAW said male participation in football across Wales had risen from 68,325 registered senior and junior players in 2021 to 74,653 as of today. There has been a more marked increase in female participation, from 8,836 two years ago to 11,539 currently.
An FAW spokesman said much had been done to improve facilities, and that it had met representatives from all of Wales's 22 councils in 2021 and 2022 to discuss facilities and the sport's positive impact.
Referring to the recent motorbike incidents at the Ebbw Vale and Skewen facilities, he said the FAW was disappointed to see football and sports pitches being damaged due to the impact on the local community as well as the players.
---
Support our Nation today
For the price of a cup of coffee a month you can help us create an independent, not-for-profit, national news service for the people of Wales, by the people of Wales.