Sport
Bradley Davies: The rollercoaster ride of a life as a Welsh rugby player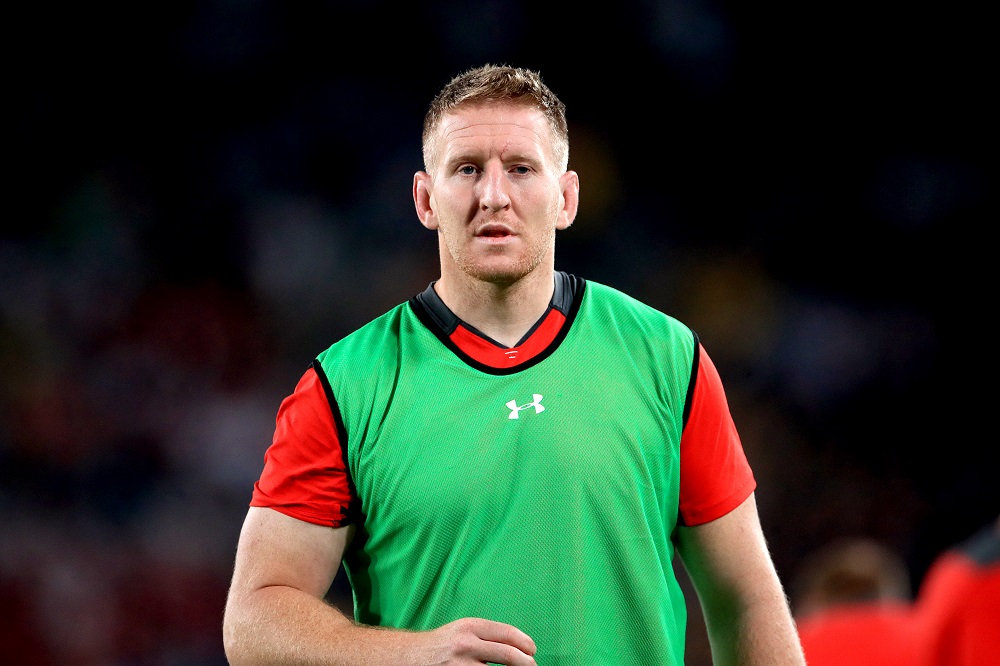 Simon Thomas
Bradley Davies has been on a rugby rollercoaster ride for the best part of two decades. Now the veteran Welsh international is looking to the next leg of that journey.
Having turned 36 last month, the 66-times capped Ospreys second row is nearing the end of his playing career. There is still immediate business to attend to, with a URC fixture against Munster coming up at Limerick's Thomond's Park on Friday night.
But looking further down the line, he has his sights set on staying in a sport which has been such a big part of his life for the past 20 years or so.
"I am coming to the end of my career and transitioning into my next kind of work," he explains.
"I've got a real big passion for coaching. I've done all my badges and I want to be a line-out, forwards or contact area coach.
"I'm not definitely retiring, although I'm close to the edge, I won't lie to you. It could be my last year as a professional player. I'm probably looking for a job in the summer.
"Coaching is my route. I'm very passionate about it and I feel I have something to offer there – a bit of new school, a bit of visionary. If that doesn't work out, then I'll go and do something else, but I would love to be a coach. I've still got a lot to give to the game."
Davies – a Grand Slam winner in 2012 – is reaching a crossroads at a turbulent time in Welsh rugby with out-of-contract players facing uncertainty amid protracted financial negotiations between the regions and the WRU. There is even talk of players potentially taking strike action.

Brave face
So as someone who has seen it all during a career that has also taken in spells at Cardiff and Wasps, what does he make of the situation facing Welsh players at present and the nature of the job in general?
"Rugby is difficult, it's not easy," he says.
"The way we train, doing your weights and fitness, it is a full time job. We go on tour and people think it is a holiday and you are enjoying yourself playing rugby. "But you are away from home a lot and it can catch up with you. Your family suffer. I've got two children and they hardly see me.
"Boys try to win for Wales and then they have their ratings in the paper. I think the highest I have ever had off the press is a 3.5! You put a brave face on and say you don't read stuff, but you do.
"You go home from camp and your family tell you that you were Man of the Match even though you know you weren't. They try to put your arm round you, then you go to your local garage to put petrol in and everyone is hammering you saying you played rubbish.
"Then you go into training on Monday, you do the review and the coaches put clips up of you doing stuff wrong in front of the team or you might have cost a try or given the game away. Then you are waiting for selection again. Your emotions are like a rollercoaster all week."
He continues: "When it goes well, you have the tap on the back. When it goes not so well, we get blamed. It is what it is.
"I am not going to be that guy that says I was forced to play rugby. I have enjoyed it. I have had some great experiences through my career. I have loved every minute of it.
"We choose to be rugby players, but we are just asking for a voice in the way things are run. We are just expected to rock up for work, run into a brick wall, take your money and then get up Monday and go again.
"All the boys are asking for is a bit of say in their own destiny, in terms of player welfare and their physical and mental health.
"Boys are playing international and regional rugby and don't know if they've got a job in four months. It's always going to be difficult.
"The boys want to play rugby. They want to find solutions that will enable Welsh rugby to get better. They want the regions to get better, they want us to move forward and compete with other teams.
"I want Pontypridd to have more people watching them, I want my boy to play for my local club Beddau at Under-7s. I am a Welsh person, at the end of the day, I want us to get better.
"Let's all get around a table and let's make Welsh rugby good again. As a big Welsh rugby fan, I just want this to be sorted. Whatever it takes has to be done."
---
Support our Nation today
For the price of a cup of coffee a month you can help us create an independent, not-for-profit, national news service for the people of Wales, by the people of Wales.