Sport
Caersws to the Cosmos: The Welshman who revolutionised US soccer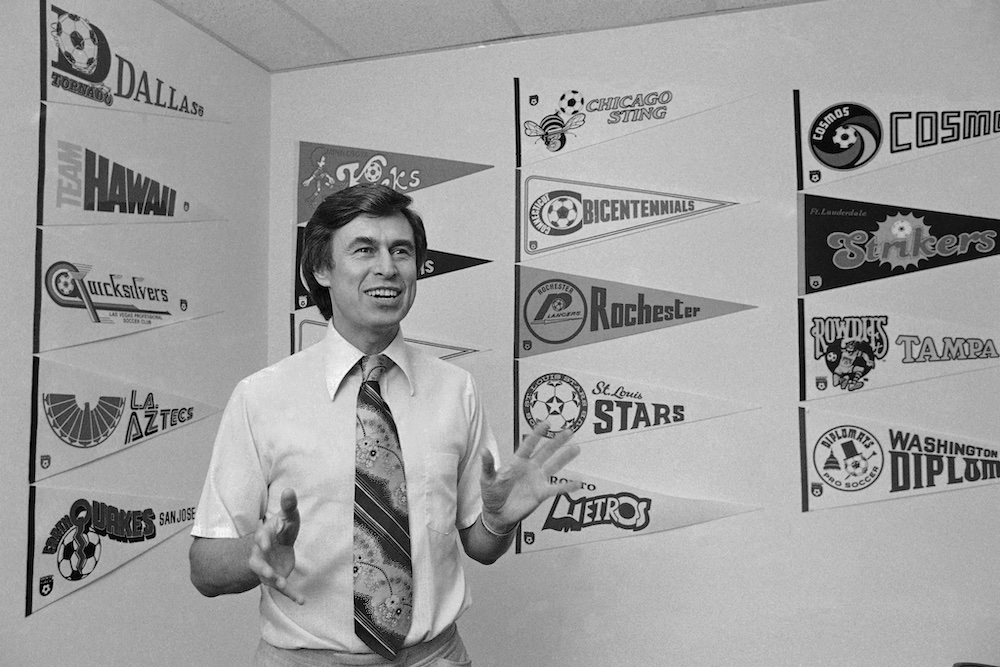 Russell Todd
It is a balmy August evening in 1977 and 44 year old Welshman Phillip Woosnam has just arrived at New York's LaGuardia airport from Minneapolis. Within minutes he is back in the air, but this time as a passenger in a helicopter.
Looking out of the window Woosnam would be passing over Randall's Island and the rows of concrete terracing of Downing Stadium, once the stage for Jesse Owens to compete in the United States men's Olympic Trials ahead of the 1936 Berlin Olympiad with which he is so indelibly linked.
Four decades later in June 1975, Downing's ramshackle bowl was the relatively inauspicious venue for Pelé, having been coaxed out of retirement, to make his debut for New York Cosmos against Dallas Tornado in the North American Soccer League (NASL).
Though the letters "COSMOS SOCCER" on the roof of the Downing Stadium press box would have been legible to Woosnam, it would have been empty that evening with Woosnam's pilot pressing on north-westward over Harlem and the Hudson River.
Soon, ribbons of car lights would have become visible, snaking their way through New Jersey's streets and turnpikes towards the cavernous Giants Stadium in East Rutherford.
'The Swamp', as it came to be affectionately known by fans due to the site's boggy past, had only been open for less than a year and at even a third full the crowd would have already exceeded what the dilapidated Downing could accommodate.
By the time the helicopter had landed next to the stadium and Woosnam, the Caersws-born Commissioner of the North American Soccer League, had entered the bowl with the players of New York Cosmos and Fort Lauderdale Strikers warming up, the highest ever crowd for a football match on US soil had assembled: over 77,000.
Despite simmering interest in football in the US for many years and valiant efforts at establishing leagues and competitive infrastructure, it was the arrival of Edson Arantes do Nascimento – Pelé – in 1975 who was the catalyst for the scenes at Giants Stadium that August evening. Nevertheless, the spark did not catch light immediately.
Two years earlier at Downing Stadium, towards the end of the season Pelé signed, the average attendance at Cosmos home games barely exceeded 10,000, itself an 80% increase on the attendances the Cosmos attracted in its maiden season in 1971 as tenants at the 'Cathedral of Baseball', Yankee Stadium. 1971 was also the year that Clive Toye, vice president and general manager of the Cosmos, and Woosnam had first conceived the idea of enticing Pelé to sign for the NASL.
Toye and Woosnam finally got their man with the lure of a $7 million dollar three year contract, making Pelé the world's highest-paid athlete. Woosnam called it the "final piece of the jigsaw." Where Pelé came, the likes of George Best, Franz Beckenbauer, Johan Cruyff, Eusébio and legions more from Europe and South America followed. The spark caused by Pelé ignited and for a brief period in the mid to late 1970s the flame became an inferno, culminating in that historic crowd in New Jersey.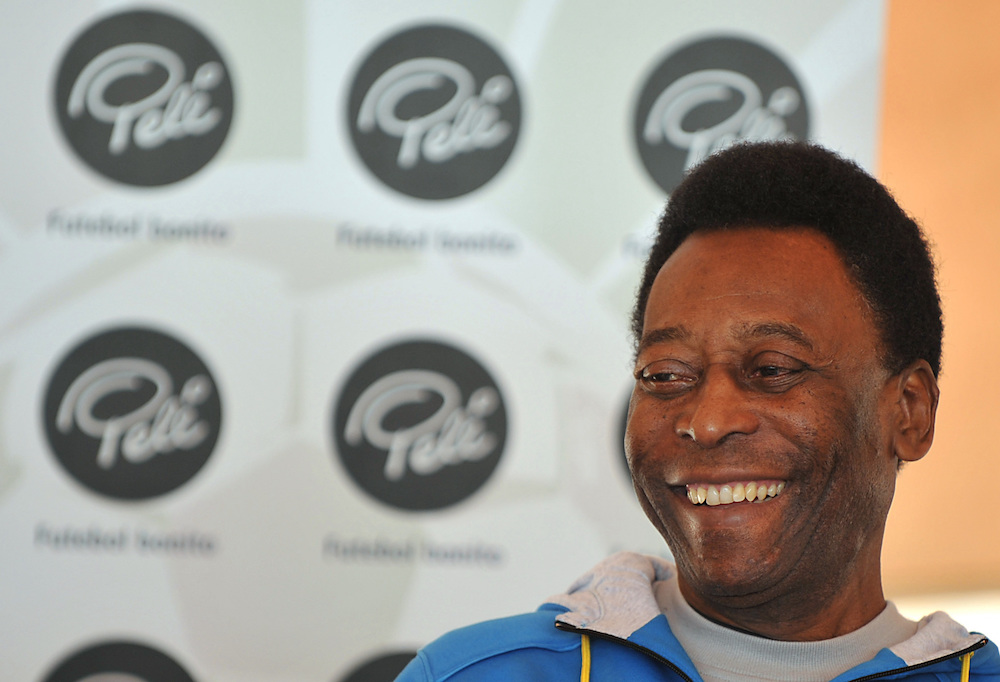 Earlier this month saw the tenth anniversary of the passing of Phil Woosnam. By the time Woosnam died peacefully at home in 2013, aged 80, well over half his life had been spent in the US, much of it in the razzamatazz and cut-throat nature of corporate America. All a far cry from his rural, studious upbringing in Caersws. And herein lies one of the many juxtapositions of Woosnam's life, the first 30 years of which are every bit as remarkable, though in markedly different surroundings, to his final 50 years across the Atlantic.
Despite his deft, creative talent as an inside left attracting the attentions of Wrexham and other English Football League clubs, Woosnam opted for academia and Bangor University where he studied Physics. The number of graduates – in any subject, let alone Physics – playing in the Football League in the mid 1950s cannot have been large, and Woosnam's intellect and scientific brain no doubt made him stand out. But much of what Woosnam did made him stand out.
Woosnam insisted on playing for Leyton Orient in the 1950s as an amateur while employed as a local Physics teacher and did not turn professional until the age of 26 upon signing for West Ham. By this time, he was a full international, the final player to win a full Cymru cap while playing as an amateur, and went on to win 17 caps in total.
Emigrant footballers from Europe were ten a penny in the heyday of the NASL, but at the end of the 1965-66 season Woosnam blazed a trail when at only 33 he left for a new life in Atlanta, even though he had scored a personal season's best tally of 20 goals for Aston Villa and had supplied many more as foil for the prolific Tony Hateley.
Woosnam had read an article in the Daily Express about the plans of Toye and Bill Cox, former owner of the Philadelphia Phillies baseball team, to set up a new soccer league. Woosnam got in touch with Toye and expressed an interest in being involved with the fledgling league. Toye flew to London and in a meeting in Woosnam's car on Shoe Lane, a side street off Fleet Street, agreed to put Woosnam's name in the frame to coach one of the league's teams. The meeting also started a lifelong professional relationship and friendship between Toye and Woosnam.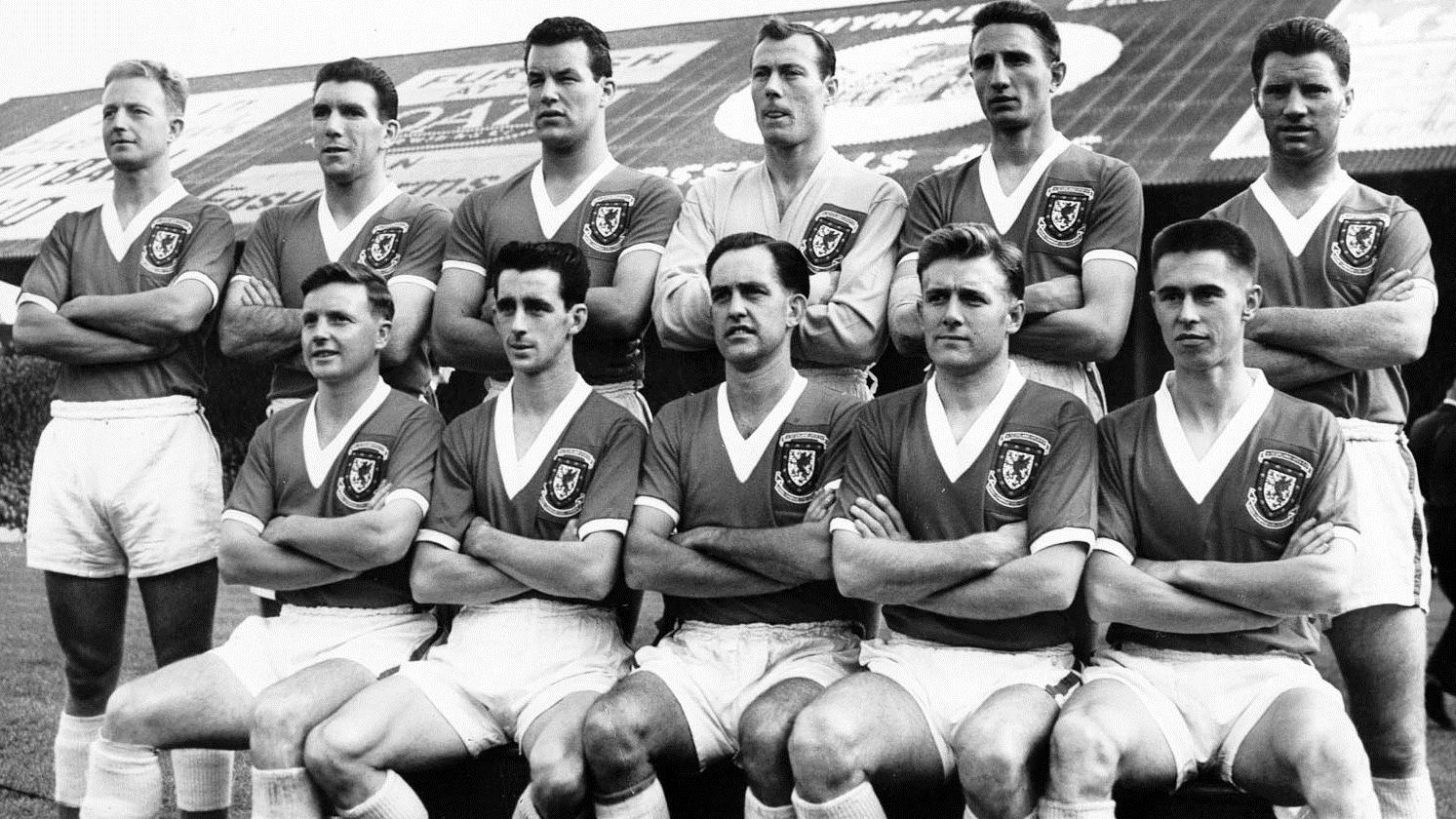 Woosnam ended up in Atlanta, home of the new Chiefs team, an offshoot of the Atlanta Braves baseball team, after their Vice President, Dick Cecil, had expressed an interest in adding a soccer club to the roster of sports clubs using the city's Fulton County stadium. Woosnam, described by Atlanta soccer reporter Jason Longshore as "the most important hire in Atlanta soccer history" told the Atlanta Constitution newspaper upon his appointment:
"This is a chance for me to put something back into the game. Professional soccer players tend to take everything out of it without putting anything back. I consider it a challenge. We really are spreading the gospel."
The use of religious terminology is noteworthy. In his obituary for Woosnam in The Guardian, American soccer writer and broadcaster Paul Gardener commented that, "The source of all his ideas and the intensity with which he poured them out…was his Welshness coming through. I saw it as an almost religious Welsh fervour and marvelled at it."
Gardener was not alone. If Woosnam wanted to put something back into football he did so and then some. Thousands of Georgian children, many for the first time ever, attended coaching clinics under Woosnam's tutelage, the Chiefs won the league, and Woosnam took charge of the US men's national team, bringing it out of a three year hibernation in which it did not play a single game.
The northern Atlanta suburb of Dunwoody became Woosnam's milltir sgwâr and like many Welsh folk who settle in the US, his accent took on a slight American twang. But he retained his distinct Montgomeryshire enunciation, rolling his r's in interviews, and remained proud of his roots. No doubt the former Wales teammates he brought with him to Atlanta – the pair of Vics, Crowe and Rouse – helped keep the hiraeth in check.

Visionary
But though Woosnam's impact on US football is profound at almost every level, it is with the NASL, at whose helm he spent a giddying 14 year reign, that he remains intrinsically connected. Both with its rise and its spectacular fall.
Though the plate on Woosnam's office door said 'NASL Commissioner' he was so much more than this to the league: its visionary, its most vociferous champion, its patriarch. It was Woosnam who persuaded major investors to put their wealth into franchises; who encouraged the NASL to adopt changes to football's laws, incurring the wrath of Fifa; who secured hitherto unknown levels of broadcaster interest in football; and who brought professional football to 'outposts' such as Los Angeles, Portland, Seattle, and across the 49th parallel to Vancouver, in his quest to expand the NASL.
Despite the fanfare and buzz surrounding that 1977 Cosmos-Kickers fixture, income from attendances and broadcasters was not keeping pace with the NASL's growth in teams, playing rosters and budgets. If Pelé had been the catalyst for interest in football and in the NASL, he had also been the catalyst for a reckless pursuit to keep up with the Cosmos.
President of the San Diego Sockers, Jack Daley, later described these late 1970s boom years as being "fashionable" to chase the Cosmos. "Everyone had to have a Pelé. Coaches went around the world on talent searches, forcing the prices up" he later said. The NASL was beginning to teeter, but not just financially.
In 1979, NASL players threatened a strike over the league's refusal to recognise their players' association. With almost 200 Football League games under his belt by the time the maximum wage in England was abolished in 1961, Woosnam would have been no stranger to disputes about players' pay and labour, but he was obstinate in his willingness to negotiate.
In many respects, the NASL was his league. The show must go on. Woosnam forced clubs to fulfil their fixtures, no matter how 'scratch' their teams, or be in contempt of the league and risk financial punishment.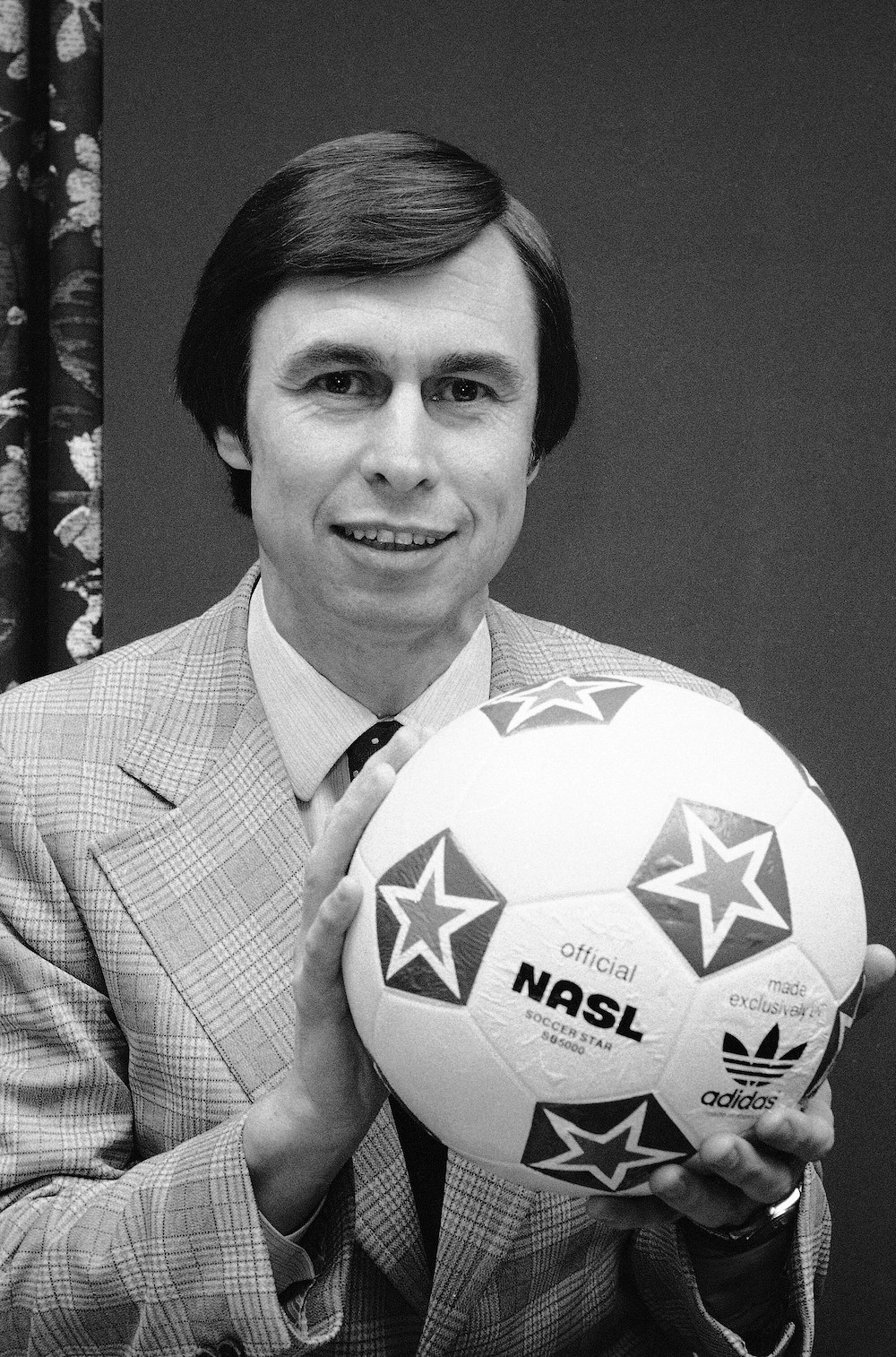 At this point the NASL comprised 24 clubs. By 1982, this number had slid back to 21 and within a year had dropped by a further third and Woosnam's iron-grip tenure as Commissioner began to look vulnerable. On 16 March 1983, the principal owners of the remaining 14 teams were summoned by the NASL executive committee to Chicago to decide Woosnam's fate.
Woosnam was at his home in Dunwoody and learned via a telephone call that his position as Commissioner was untenable. His reign ended in a blizzard of rancour, recrimination, told-you-so's, and mountains of debt; his reputation in tatters. But despite his adopted nation turning on him, Woosnam's belief in its footballing potential remained undimmed.
It took another decade for football in the US to recover, but once again it was Woosnam who was at the vanguard when FIFA – whose scourge he had once been because of his imaginative changes to football's laws in order to grow the game's appeal to American audiences – awarded host status to the United States for the 1994 World Cup. His reputation was further restored when he was appointed venues manager for the 1996 Atlanta Olympics.
Woosnam's impact on US football is as great as, if not greater than, anyone else's. He is widely described as the father of the professional US game and in 1997 was inaugurated into the US National Soccer Hall of Fame. Yet, this pioneering incisive thinker has yet to be inducted into his homeland's Sports Hall of Fame. It is a sad reflection of how, for all his mould-breaking achievements, Woosnam remains largely an unknown figure in Wales.
Russell Todd is currently researching Woosnam's life and career for a book
---
Support our Nation today
For the price of a cup of coffee a month you can help us create an independent, not-for-profit, national news service for the people of Wales, by the people of Wales.