Sport
Health Minister says that many are in the same 'tough situation' as Cardiff Rugby after wellbeing concerns
//= do_shortcode('[in-content-square]')?>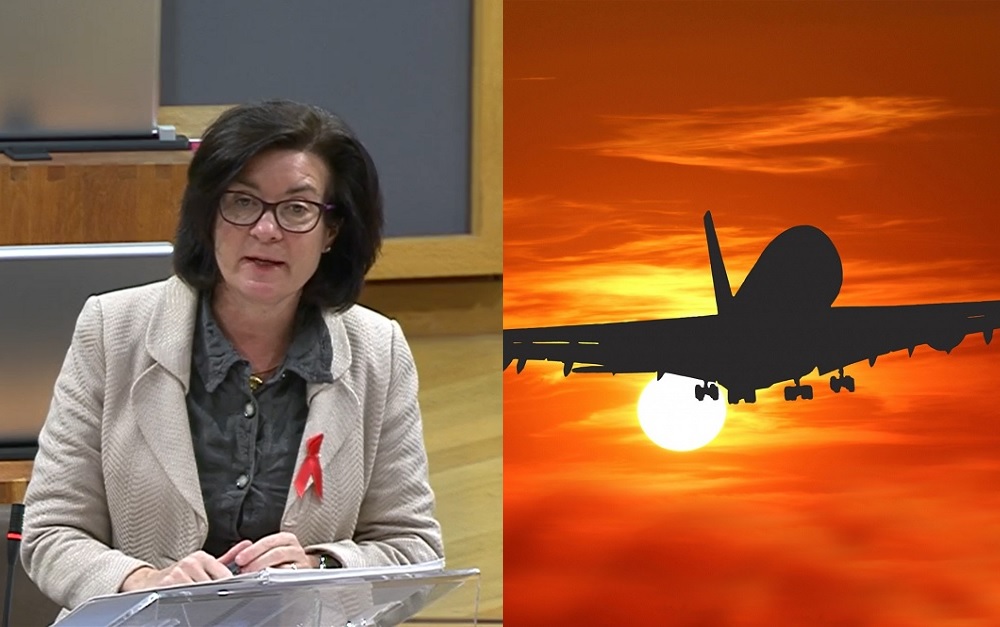 The Health Minister has said that she is concerned for Cardiff Rugby players and staff stuck in South Africa due to Covid but that "there are other people in the same situation across the world".
A Cardiff Rugby representative has earlier told ITV Wales News that there were serious mental health and wellbeing concerns amongst the group, with reports of some having panic attacks.
Cardiff Rugby had travelled to compete in the United Rugby Championship in South Africa but their games were postponed after cases of the new variant Omicron were identified in the country, and they were prevented from leaving after a member of staff came down with what was suspected to be the new variant.
Speaking in the Senedd, Health Minister Eluned Morgan however said that it was a legal requirement for them to isolate as they were in a "red list" country.
"Our responsibility as a Government is to keep the people of Wales safe, and so it's important that we do that by keeping the new variant out as long as possible," she said.
"Of course, there are a lot of people across the world who are in the same situation as Cardiff Rugby, and so, we're aware that we do need to consider that they are in a tough situation, but we consider that there are other people in the same situation across the world, so we are keeping a watching brief on the situation."
NEW IN: This serious stuff.
I have just spoken to a Cardiff Rugby representative. There are serious concerns about the health & wellbeing of the squad & staff. Individuals are having panic attacks & there are serious mental health issues within the group.

— Beth Fisher (@BethFisherSport) November 30, 2021
Cardiff Rugby said they have a plane secured and a hotel in Cardiff that have agreed to take them in to quarantine but say Welsh Government have told them not to return.
Eluned Morgan however reiterated that no planes were allowed to travel from red-list countries into Wales.
"Cardiff is not an airport where aeroplanes from red-list countries can land," she said. "It would be illegal.
"So, if that is the situation that we're in, well, that would mean that people have to land in England. It wouldn't make much sense in terms of health to take people from an airport in England to a hotel in Wales
"And it's difficult to consider, at present, whether a hotel, just before Christmas, would be willing to change its status to a hotel that is willing to receive people from a red-list country, because that's the only thing they could do, and so Christmas would be over for them as a hotel and so, evidently, that is impossible for us to implement at present."
Rhys Blumberg, Cardiff's chief operating officer, later tweeted: "Absolutely appalling empathy and support shown by Welsh Government with regards to Cardiff Rugby staff who are stuck in South Africa. No special treatment required, just support to get them back on Welsh soil so they can start their quarantine."