Sport
How to watch Wales lose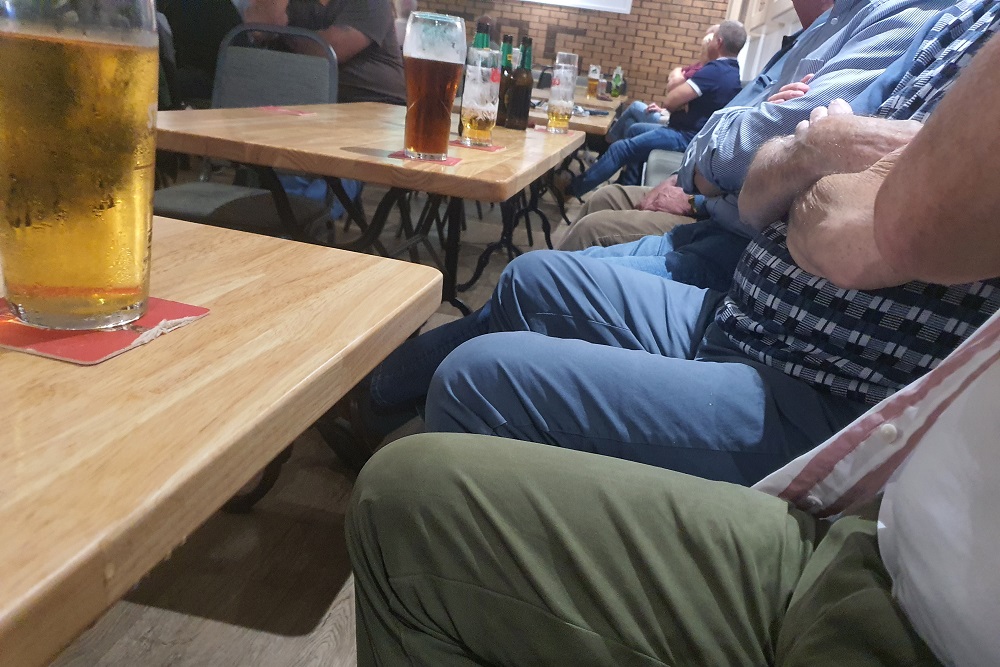 Ben Wildsmith
Work, work, work, work, work, SATURDAY, something involving relatives or garden centres. That's the rhythm of it and we have a right to expect some relief on the one day we get.
Joy, though, is something different, and it doesn't care what the scoreboard says.
Think back on the games you've watched and remember the shapes of those days. Anyone who hasn't used a Welsh loss as justification for reckless abandon afterwards has missed the point.
When the game starts, it's daylight and you might have a spring in your step. I didn't have much of one in mine slogging up the hill to Penrhys from Tylorstown. The only rational reason for climbing this hill is to get buried, so crack on.
Two drinks in, I'm making the case that Tylorstown RFC should govern the valley. Nothing works up here, not unless people go out of their way, and the rugby club goes further than anything else. It radiates warmth past the cemetery and down into the larger, uglier valley where my pal Phil caught his bus.
'Alright, Phil?'
How does the independence movement make an accommodation with deeply held socialist convictions? We may never know, because soon enough the game is under way, so shush, Ben.

Fecklessness
I don't know what we expect, really. Three months ago, rugby in Wales was dead, wasn't it? All dreams were cancelled, and we were to accept that our collective fecklessness had been our undoing. There was a terrible reckoning to come, and all future Saturdays would be coloured by shame. Nye Bevan had signed to run a Division Three health service in Japan.
I'm alone in predicting a Welsh win, as I often am. The spectrum of opinion at our table reaches indigo with Phil's vote for a 15-point loss, which I dismiss as clinical avoidance.
Evidently, he's inoculating himself against disappointment by assuming the pain in advance. Then again, how often at 50, do you get to be kid in the room, bouncing around with absurd dreams? I'll take that as a win.
It's in the dark, after the game, when you see what you're all about. When the singers are hauling PA systems into rugby clubs, and bouncers are cracking their knuckles on St Mary's Street, more nervous than they dare admit, that's when the decision is made. We've lost, so what are we going to make of the evening?
There was nothing to risk a night in the cells about this afternoon. South Africa are way better than England, but they had to work to prove it.
Those 15 Welsh players will never play together again because that wasn't the point of the game. It's all good, Talupe is on the mend. We haven't peaked too early, or something.
Solitude
One of the innumerable pleasures of life in Rhondda Fach is how dark it gets at night. When you're walking down it you can appreciate your solitude in the dim glow of council negligence.
With Trebanog glittering above you and Tylorstown tip menacing to your left, Ponty might as well be Monte Carlo. It's the perfect setting for reflection, a privilege really.
So, when I reach home, I'm bursting to tell my wife how great the club was, why it's what life's all about. She's  smiling at me indulgently, I don't drink often nowadays.
A smile can really hit you, can't it?
'You know I love you, right?'
'You've transferred your allegiance, have you?'
'What do you mean?'
'From Wales to me.'
'Sort of. Mean it though.'
'Go to bed.'
---
Support our Nation today
For the price of a cup of coffee a month you can help us create an independent, not-for-profit, national news service for the people of Wales, by the people of Wales.