Sport
'I wouldn't change it for the world' – Wales legend JPR Williams reflects on his magnificent career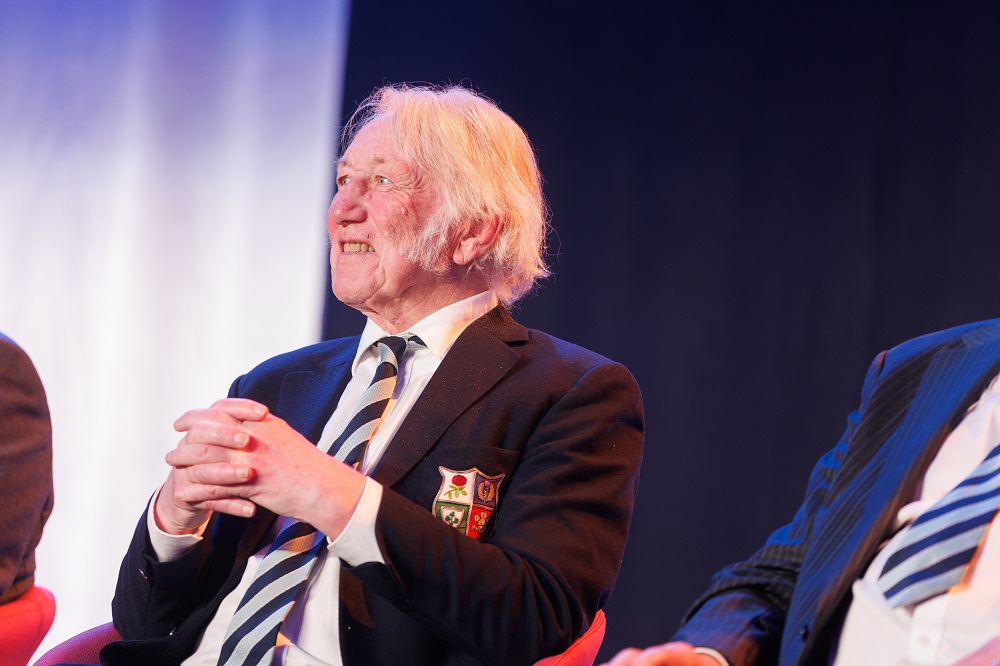 Simon Thomas
Now into his 75th year, JPR Williams has had plenty of time to reflect on whether he would have done anything differently during his sporting life.
When you ask him the question, the answer that comes back is an emphatic "No".
As a young man, he had the opportunity to focus on tennis, a move that could have brought him riches on the court.
But instead he chose to stick with the amateur world of rugby. How the game is thankful he made that call and thankful to his father, Peter, for the part he played in the decision.
"I was the British number one junior tennis player and for 12 months I was ranked number one in the world," says Williams, looking back.
"I played in the first tournament after the game went open in 1968. I could have looked to become a professional.
"But my father said to me 'Sport is for enjoyment, not for money. You get a proper job' – which I did and I haven't regretted it at all.
"My father was right, in my opinion. You do take sport seriously, but it's not the end of the world. I am an old Corinthian really! I am just glad I played when I did."
And how he played. His was to be some career, as he won 55 caps for Wales, sharing in a succession of Grand Slams and Triple Crowns, ending up captaining his country. He also played in eight Lions Tests on two triumphant tours. All this while holding down a job as a consultant surgeon.

Bridgend
Born in Bridgend, he was christened John Peter Rhys Williams, but he was to become known throughout the world game as simply JPR, an abbreviation he acquired after another John Williams, JJ, made his Wales debut in 1973.
There are few sportspeople known just by their initials, but then JPR was no ordinary rugby player. He was one of a kind and he revolutionised the position he played in.
Williams was the son of two GPs, with his father the president and club doctor at Bridgend RFC, where the young JPR took his first senior steps at full-back.
After a spell at Millfield School in Somerset, he moved up to London to study medicine at St Mary's in Paddington.
That saw him link up with London Welsh, which meant him playing alongside the likes of John Dawes and John Taylor in a team where the emphasis was firmly on keeping the ball alive.
Selected for Wales' summer tour of Argentina in 1968, he went on to win his first cap the following February in a 17-3 victory over Scotland, aged just 19.
He was to be a permanent fixture in the side for more than a decade.
In many ways, Williams burst on to the scene just at the right time, with the laws of the game changing in the late 1960s, restricting kicks to touch.
"Full-backs were suddenly encouraged to run with the ball rather than put it out for a line-out," he said.
"That was good news from my point of view because I always liked to run and didn't particularly like kicking."
It's no exaggeration to say Williams transformed the No 15 position. Rather than just staying deep, waiting to field kicks, he set a new trend of counter-attacking and hitting the line to devastating effect.
Combine that running threat with his bravery and solidity in defence and you had some player – a new breed of full-back.
Special
He was to be a key figure for both Wales and the Lions in their successes of the 1970s, a decade that still resonates today, with the BBC Slammed documentary having stirred the memories so evocatively and added a whole new generation of admirers.
"It was a pretty special era," he says. Indeed it was.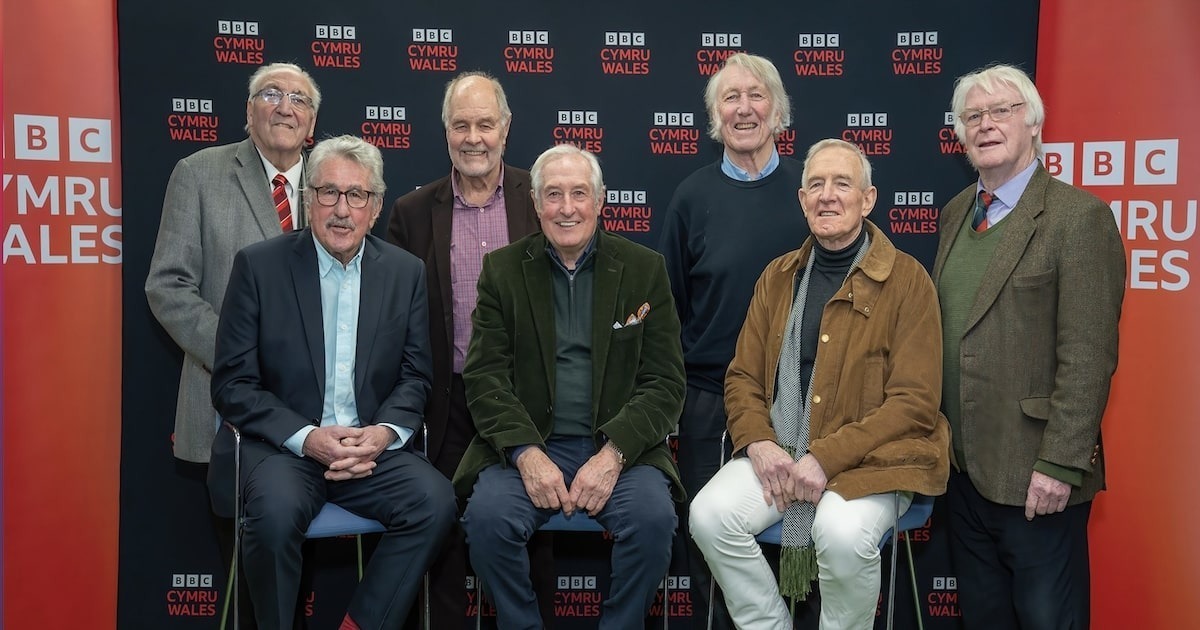 Ask him to pick out the highlight of his playing career and he plumps for the 1971 Lions tour of New Zealand, still the only series win in that country by the men in strawberry red.
"Carwyn James did a fantastic job as coach on that trip," he says.
"He realised the only way to beat the All Blacks was to move the ball against them because you are not going to win that much possession.
"It showed you don't have to win all the ball. You can win with 30-35 per cent possession, which we did.
"We had a lot of intelligent players on that trip. I don't think you'll get a better back division than the one we had out there, with Gareth Edwards, Barry John, John Bevan or David Duckham, Mike Gibson, John Dawes, Gerald Davies and myself. That would take some beating. It was fantastic."
He continued: "We were really up against it in the first Test. We just hung on and hung on and won. Then, of course, I dropped a goal in the last game and it just flew over the posts. It was still rising as it went over.
"But then who did I used to practice kicking with after training? Barry John. It was because of him that I managed to drop that goal.
"Barry was the most inspirational rugby player I ever played with because he was so laid back. You look at some of the tries he scored. You can't buy that. He just ghosted past people. He didn't forcibly beat them, he just glided.
"He was unbelievable. He had so much confidence there was a sense anything was possible and that self-belief spread to other players."
New Zealand
Williams was still a medical student when he went to New Zealand in 1971 and stayed out there after the tour to do his elective period of studies. That gave him a first hand insight into how the Kiwis reacted to the 2-1 series defeat.
"It took them about a month to accept we had beaten them!" he says.
In early 1973, the All Blacks had an opportunity for revenge when they faced the Barbarians in Cardiff – an effective re-match of the teams from two years earlier.
But, once again, they ended up on the losing side as the BaaBaas triumphed 23-11, playing the same brand of enterprising rugby.
"It was phenomenal really because it was the majority of the 1971 Lions coming together 18 months later and we just managed to hit it off," says Williams.
"We had our coach from '71, Carwyn. He gave the team-talk and we just turned it on."
The tone was set after just four minutes with THAT try from Gareth Edwards, with JPR playing his part in the legendary move. Taking a pass from the side-stepping Phil Bennett deep inside his own 22, he managed to get the ball away to hooker John Pullin despite being tackled round the neck by winger Bryan Williams.
"Of course, nowadays, that would probably be a red card, a sending off and the try would never have happened!" he says.
"But, at the time, it wasn't mentioned. I was on the receiving end of four similar tackles during the rest of the game!
"The amazing thing about that try was Gareth actually started off behind our own goal-line, so he was accelerating all the while and took it flat out. That made a huge difference."
The game continued in the same exhilarating vein, with JPR scoring himself in the second half after an extraordinary prolonged passage of play.
"It was as important as Gareth's try in that the All Blacks came back at us quite strongly and the result was still in doubt. My try finished it off basically," he says.
"We had no right really to play like we did. But Carwyn just said go out there and move the ball, which was always his message, and it happened. It's amazing how if you are a great side – as we were in '71 – you can reproduce it. It was just a fantastic occasion. To be fair to the All Blacks, they joined into the superb game it turned out to be."
Historic
The following year, Williams was to be a mainstay of another historic triumph as the 1974 Lions went through their tour of South Africa unbeaten, taking the Test series against the Springboks 3-0.
"We had a great pack of forwards, who won so much ball, and we played some brilliant rugby. It's just great memories."
There were to be many more of those with Wales, amid Five Nations Grand Slams in 1976 and 1978 – to add to the 1971 cleansweep – along with four successive Triple Crowns.
He saved some of his most memorable attacking interventions for the English, scoring five tries against them and never finishing on the losing side in 11 encounters with the old enemy.
As for his rock-like presence in defence, that was best epitomised by his hit on French winger Jean-Francois Gourdon in the 1976 title decider in Cardiff. It saved a try and it sealed the Slam, with his clench-fisted salute after barging Gourdon into touch at the corner flag summing up his warrior spirit.
His combative edge even enabled him to pack down as a Test flanker on Wales' injury-hit 1978 tour of Australia. This was no ordinary player.
He went on to skipper Wales to the Triple Crown the following season, doing the job five times in all, winning his final cap against Scotland in February 1981.
Then, at club level, there were great days at both London Welsh and Bridgend, with the Ravens' back-to-back Schweppes Cup wins in 1979 and 1980 real highlights.
Some 40 years on from hanging up his boots, he still follows the game with interest and has his particular favourites.
"They are mostly scrum-halves," he reveals.
"Antoine Dupont is fantastic and I love Danny Care, he is outstanding.
"The game has gone towards the scrum-half being very important. With the claustrophobia of everything, the No 9 has got to be there to whip the ball away all the time. You have got to have a top scrum-half."
Structured
Never afraid to speak his mind, he retains strong opinions about modern-day rugby.
"The game is so structured now. I would like to see 20 metres between the two sets of players because then you can play," he says.
"They are all on the edge of offside these days. You could almost blow up for every loose maul.
"I do not agree with all this box kicking either. Where did they get this from? It's giving the ball away. I can't understand why they do it.
"There was hardly any box kicking in my day. Gerald and I would be running everywhere, thank you very much, we are going to score. It's nice to see people running with the ball."
As for the thorny issue of tackle height, he makes his views equally clear.
"Personally, I would like to see rugby union go back to what it was when I was in school, tackle below the waist and get your head out of the way," he says.
"To me, it's common sense. You have got to change the attitude of the players in that you can't tackle above the waist. If you tackle higher than that, you can easily slip off and go up to the head area, which is where all the worry is about."
Professionalism
Then there's the issue that we started out with at the beginning of this article – professionalism.
"I think money can spoil sport and, for me, it has spoiled the game of Union. It is quite sad," he says.
"Dare I say it, I am very old fashioned. I don't believe in money in sport. I played my sport because I enjoyed it.
"As a professional player, it's a very uncertain career because you get injured and you are finished.
"I had a proper job, so I had to go back to work on Monday. I was doing a good job as a consultant surgeon and I wouldn't have changed it for anything.
"I had my years in London, I qualified in 1973, I worked as a junior doctor and then passed my fellowship in surgery.
"I have been back and fore and I think that is good because medicine differs from place to place. I did my rounds and then I ended up in Bridgend, my home town."
Reflecting finally on his playing career, he says: "As great as the wins were, the biggest thing were the friendships, without any doubt.
"It doesn't feel like 50 years ago. Your memories are so crystal clear. I don't forget anything and there are no regrets at all. I wouldn't change it for the world."
---
Support our Nation today
For the price of a cup of coffee a month you can help us create an independent, not-for-profit, national news service for the people of Wales, by the people of Wales.