Sport
Ieuan Evans vows to lead WRU change after chief executive resigns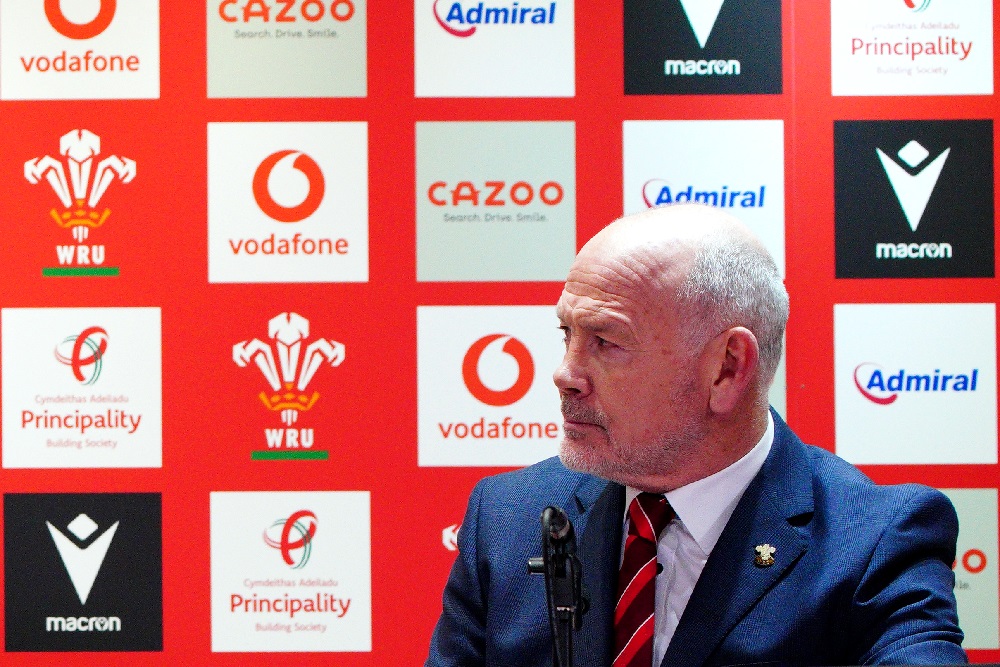 Ieuan Evans has vowed to remain as Welsh Rugby Union chair despite allegations of a "toxic culture" at the organisation that resulted in chief executive Steve Phillips' resignation on Sunday.
Phillips' resignation came after a turbulent week in Welsh rugby following a documentary airing allegations of misogyny, sexism, racism and homophobia at the game's governing body in Wales.
Former Wales wing Evans, who only took over from Rob Butcher in November 2022 and has announced that an external taskforce will be set up to tackle the allegations levelled at the WRU, said: "For the moment I need to lead this governance change and work hand in hand with Nigel Walker (acting chief executive).
"We have already started the process with Welsh Government and Sport Wales in establishing an independent taskforce.
"It's now for me as chair of the board and chair of the Welsh Rugby Union to go out to the clubs and EGM and drive those changes.
"One of those changes is to find an independent chair, my true belief is that this organisation needs that."
Evans spoke at a press conference on Wednesday and insisted then that Phillips had a part to play in the future of Welsh rugby.
He said: "I have total confidence that we will get this right. That includes Steve."

Fresh perspective
Just a few days later, however, Evans told BBC Radio Wales: "We've always been in constant contact and we came to the conclusion that we needed a fresh perspective and leadership to move forward.
"Steve recognised that he is no longer the person to take us forward and I commend him for reaching that decision."
A number of former Welsh Rugby Union employees took part in an investigation by BBC Wales – which was screened on Monday night – with accusations about their time at the organisation.
Charlotte Wathan, general manager of women's rugby until her resignation last February, spoke of how a male colleague said in front of others in an office that he wanted to "rape" her.
Another unnamed contributor says she was left contemplating suicide by her experiences of bullying and sexism at work.
The four Welsh regions – Cardiff, Dragons, Ospreys and Scarlets – backed calls for the 58-year-old Phillips and the WRU board to resign, while the Welsh Rugby Players Association said they were "appalled by the allegations" and called for the "strongest possible action".
Performance director Nigel Walker, the former Olympic hurdler and Wales wing, has taken over the role of chief executive while the WRU search for Phillips' permanent successor.
Evans, who is due to be questioned in the Senedd on Thursday over the allegations, said: "We have an outstanding candidate in Nigel Walker to take us forward and he will take this head on.
Changes
"We take responsibility as a board and we will be taking defined governance changes into an EGM planned for March.
"We will be going out and compelling clubs, because it's their choice, to look at an independent chair and have a diverse board. To convince them this is the course of action we need for our well-being moving forward.
"We are the governing body in Wales and we have to show leadership and authority here.
"Our culture runs from top down and influences the whole of the game.
"The taskforce will have a wide-ranging brief, the scope of that exercise will be led by Sport Wales because we have to have an arms length independent aspect here. We can't be marking our own homework."
Walker, 59, said: "There is no doubt that Welsh rugby is facing an existential crisis.
"This has been a wake-up call. Perhaps it is a call that has been overdue. The first step to any recovery is admitting the problem. We must now listen intently to what people from outside our organisation are telling us."
---
Support our Nation today
For the price of a cup of coffee a month you can help us create an independent, not-for-profit, national news service for the people of Wales, by the people of Wales.