Sport
Interview: Mark Jones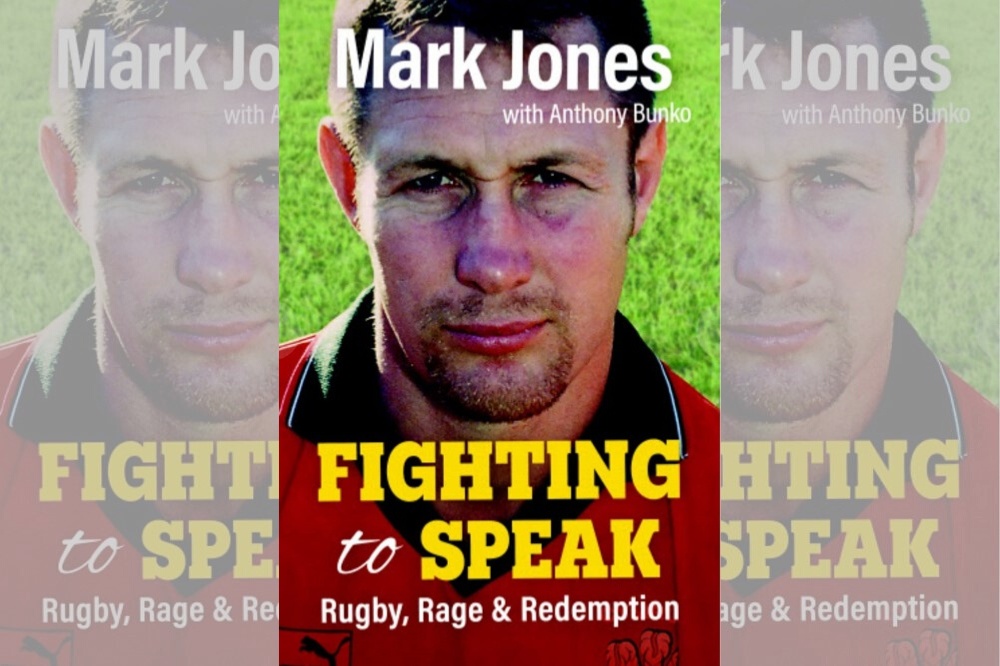 He scored his last try for Wales against Ireland in Cardiff back in 1987 and now works as a lab technician in Qatar. Rhodri Davies talks to the former rugby player about life and its challenges.
Having recently read and reviewed 'Fighting to Speak – Rugby, Rage and Redemption' by Mark Jones, I felt compelled to find out a little more about the condition that always dogged, often defined, and sometimes completely debilitated the former Neath, Ebbw Vale and Wales Number 8.
As a result, I was reminded of one of President Joe Biden's most remarkable qualities. In a world where public and media perception – of strength, weakness, competence, senility even – are a constant consideration, Biden's everyday bravery is worth bearing in mind. For Biden's burden is – and has always been – his stammer, or what's commonly known in the USA as a 'stutter'.
Nightmares
Living under the world's most unforgiving spotlight, Biden's worst nightmares have always been made real when asked to talk in public. Yet he has managed to speak eloquently on the grandest stage of all. He has also made a point of helping fellow sufferers at every opportunity. Take this speech for example:
"Think about it – a stutter is the only thing that good people still think it's ok to laugh about. Those here who are stutterers remember how it feels. It drags you down into that empty hole in your chest, that feeling of panic and anger…To all of you young people and parents here tonight, if I could give one piece of advice it would be this – your stutter does not define who you are, your stutter has nothing to do with who you are at your core, with your intellectual competence. It has nothing to do with your decency and character. Everything that matters – it has nothing to do with it."
It's taken Mark Jones a long time to arrive at the same conclusion. His book is an attempt at explaining and coming to terms with the way his stammer overshadowed his life and his rugby. It's a condition that led to broken bones, broken relationships and years of shame and self-loathing.

Panic
So as we begin our conversation over Zoom from his home in Qatar, I wonder whether Jones is aware that he shares those experiences of panic, bullying, lack of self-esteem and trauma with the US President?
"Yes, I've seen him interviewed about it – and of course it's really inspiring. A lot of it is about accepting your situation. He did that early and it's wonderful to see the results – it took me a lot longer. Ironically, after admitting to my stammer, that's when things really changed. I had an epiphany, that's the only to describe it and the world lifted off my shoulders. I'm talking to you now and I can talk in front of audiences at a book launch for example. But you can never imagine the angst, the anxiety that would go through my whole body in these situations as a young man. So when you hear about people 'overcoming' their stammer, well 'overcoming' essentially means accepting that it's a part of you. That was my 'Road to Damascus' moment – it means you can move on."

And was writing the book a part of the process? Was it pure self-flagellation or a catharsis of sorts?
"A bit of both…maybe a lot of both. I've lived in the Middle East for over ten years now and that's a lot of time to think. Also, my wife would sometimes say; "Mark, I love you, but I don't like you," which made me feel that I seriously needed to understand my issues. But thinking about it was one thing, doing it was another – it was very tough raking over old wounds. You find yourself bleeding again, revisiting things that you'd locked away, ripping yourself to bits…it hurts man. But it was also therapy, being able to express those things, accept what I'd done, what I'd endured and also the fact that I'd come out the other side as a better person."
So did it help him come to terms with who he was and who he is?
Dark places
"It's helped me understand and learn to cope better, although it's also like opening Pandora's Box – those dark places revisit you in waves. The difference now is that I can manage things better. Whereas I used to explode, I now go the other way, think things through and rationalize things. If I find it difficult to cope I just need to be left alone, because I can still be a right pain I the arse to say the least."
He was more than a pain in the arse on the pitch by his own admission. He won fifteen Welsh caps and played international Rugby League, but he was also banned for over 33 weeks and sent off six times as a player.
At times he would just want to exorcise "all the self loathing, all the hate and embarrassment…hit anything in a blind rage…the rugby sociopath would take over." That manifested itself in frightening fashion, especially at club level, with on-field assaults on fellow Welsh internationals Stuart Evans and Ian Gough among the numerous, infamous dust-ups.
If accepting his issues and agreeing to attend speech therapy started the process of self-healing, the book – hopefully – takes him over the finishing line: "It was never about writing another rugby autobiography, it was about self-help. The response has been humbling and I'm thrilled if it's helped others come to terms with their own stammers. If I have helped just one person by putting this stuff on paper then that's wonderful, but I wrote it first and foremost to sort myself out – to explain what it's like to wake up and immediately start worrying and rehearsing what you need to say. To have people laugh at you throughout your life – it puts you in a dark place."
Hiraeth
Now, those dark places are feeling more like recesses that can be by-passed for the most part. Raising a family, doing the school run, working as a technician and enjoying life thousands of miles from home, Jones has found a form of peace: "The sun shines more – and I don't just mean that in a literal sense. Yes there's 'Hiraeth' of course, but life is as normal as it can be." Here Jones pauses, before adding with the broadest of grins: "Which for a man who never – ever – felt normal, is pretty good going."
Fighting to Speak: Rugby, Rage & Redemption by Mark Jones is published by St.David's Press. It is available from all good bookshops or you can buy a copy here.
---
Support our Nation today
For the price of a cup of coffee a month you can help us create an independent, not-for-profit, national news service for the people of Wales, by the people of Wales.