Sport
James Botham back in the Wales World Cup mix after appendicitis scare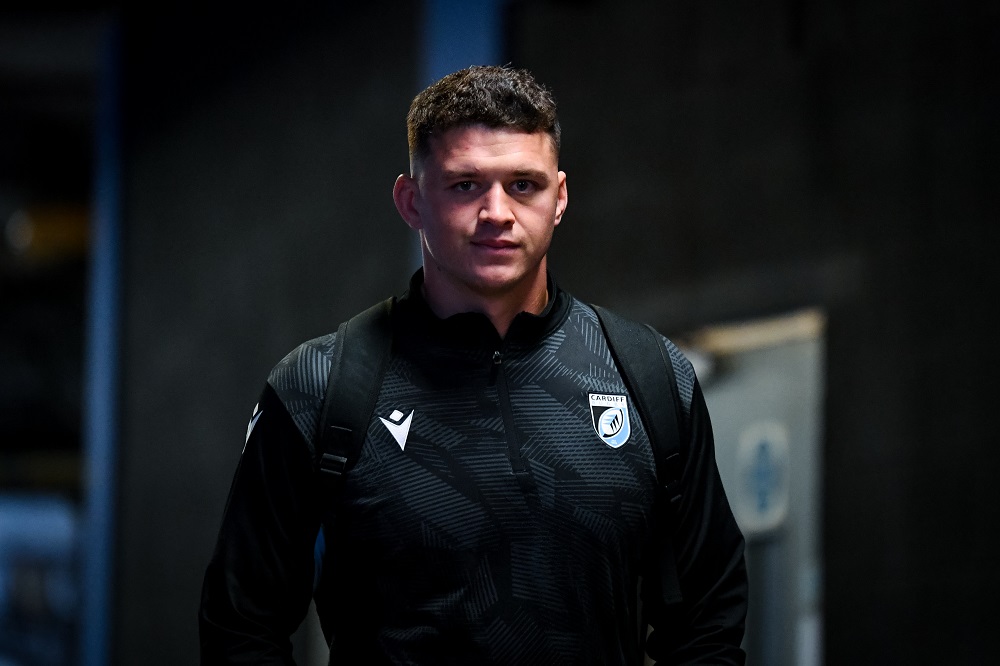 Simon Thomas
James Botham is relishing being back out on the rugby field after the scary episode which put his season on hold.
At the beginning of February, the Cardiff Rugby flanker had to undergo surgery for appendicitis, a procedure which was to rule him out for two months. He admits to feeling very lucky his appendix didn't rupture as it was badly inflamed.
Happily, he is now fully recovered and has made an impressive return to action in recent weeks. Now he is looking forward to Saturday's crucial clash with BKT URC play-off rivals Connacht out in Galway.
It was following another league encounter in Ireland – against Leinster in Dublin at the end of January – that the Welsh international was struck down in alarming fashion.
"We had the week off after that game, so I went up to north Yorkshire to see the family for a few days," he reveals.
"I was driving back on the Wednesday night and had this pain in my stomach. When I woke up the next morning, the pain was still there, so I went to A & E.
"I got told it was a stomach bug, but luckily the doctor down at the club said 'No, it's definitely appendicitis, we will get you in'. At that point I was in agony, so thank God it happened the way it did.
"I had thought it was appendicitis. That was a typical case of googling what's wrong and for once it turned out to be legit.
"I went in and luckily they got it out before it had time to rupture because it was really badly inflamed. It had started to join up to the small intestine as well.
"It was scary, especially when I was hearing some horror stories of people passing out when it ruptures. As it turned out, I went in on that evening and was out the next morning, having had the operation. I was very lucky in the sense there was no rupture."
It did however mean him spending eight weeks on the sidelines.

Resilient
"Going in and having surgery on my appendix was tough, but like anything you've just got to be resilient and get on with it," he said.
"There's nothing you can do. It was out of my control really. I'm just lucky that I am back playing again. It's good to be back out there.
"You can do as much fitness work as you want, but you can't really match playing games for rugby fitness."
Botham has certainly hit the ground running on his three outings since returning to action, demonstrating his trademark high work-rate, physicality and athleticism.
He marked his comeback by scoring two tries from the openside flank in the BKT URC victory over Zebre out in Parma. Then he capped a fine display against Sale in a Challenge Cup last 16 tie by securing the turnover penalty that sealed the win. Another big shift followed on the blindside in the narrow quarter-final defeat to Benetton in Treviso last weekend.
The 25-year-old hasn't figured for Wales since winning his ninth cap against Argentina in July 2021, but his recent run of form has seen him mentioned as a potential contender for Warren Gatland's World Cup plans.
Asked for his thoughts on the subject, Cardiff's director of rugby Dai Young said: "I'm sure if he can stay fit he's got to come into Warren's thoughts because of his versatility in the back row.
"We have got a lot of sevens, but a lot of them can only play seven whereas Jim can play in other positions and excells in them. He's a fantastic athlete and he can play right across the back-row.
"We talk about six being a problem position and he's somebody I believe could cover that position. He's powerful, carries well and is good in the lineout."
As for his own preference on what number he wears on his back, Botham says: "I don't really mind. I enjoy playing all the positions. I prefer 7, but we have obviously got compettition there at Cardiff.
"If I am on the pitch, that's all that matters. If you aren't on the picth, you cant show what you've got and it's not going to progress you. Just crossing that white line and getting on that field is the main thing for me."
He will be hoping to do just that against Connacht this Saturday and then versus Ospreys on Judgement Day the following weekend with tenth-placed Cardiff needing to win both games to have a chance of finishing in the all-important top eight.
Play-offs
"I can't remember the last time we were in the play-offs and to get in the top eight would be even more of an achievement with the South African teams in the league," said Botham.
"Hopefully we have got more than two games left this season. For the boys who are leaving, it would be nice to go off with a bang for them."
With his grandfather – Sir Ian Botham – a cricketing legend and his father Liam having played on the wing for Cardiff, James comes from very special sporting stock, while his younger brothers are international junior golfers.
He enjoys swinging a club himself and is pretty decent at the sport.
"I love golf. I play a lot. If I'm injury free, I'd like to say I'm anywhere from four down in terms of my handicap."
As for which of his Cardiff team-mates gives him the toughest game, he says: "That would be Owen Lane, not because of his golf but because of the chat on the course!
"I have never known a bloke talk so much about a golf game and then spend 60 seconds each shot telling you what he's going to do and he does the complete opposite!"
Botham tried his hand at yet another sporting activity recently at an event to promote Cardiff's wheelchair rugby team.
"That was really good fun. It was intense, mind you. It's definitely tiring on the shoulders."
The family's sporting prowess is set to be extended even further next year, when James will get married to Welsh international hockey player Izzy Webb.
"She is always busy and it's good to see her enjoying it and doing well," he says.
"I keep saying I am going to have a go at it. Me and one of the other girls' boyfriends said we are going to get into hockey goalkeeping stuff and let the girls see if they can score against us.
"The ball comes so fast, but to be fair to the girls, they get hit and it doesn't seem to faze them. If that's me I'm on the floor!"
---
Support our Nation today
For the price of a cup of coffee a month you can help us create an independent, not-for-profit, national news service for the people of Wales, by the people of Wales.