Sport
Joy springs from the heady freedom of hopelessness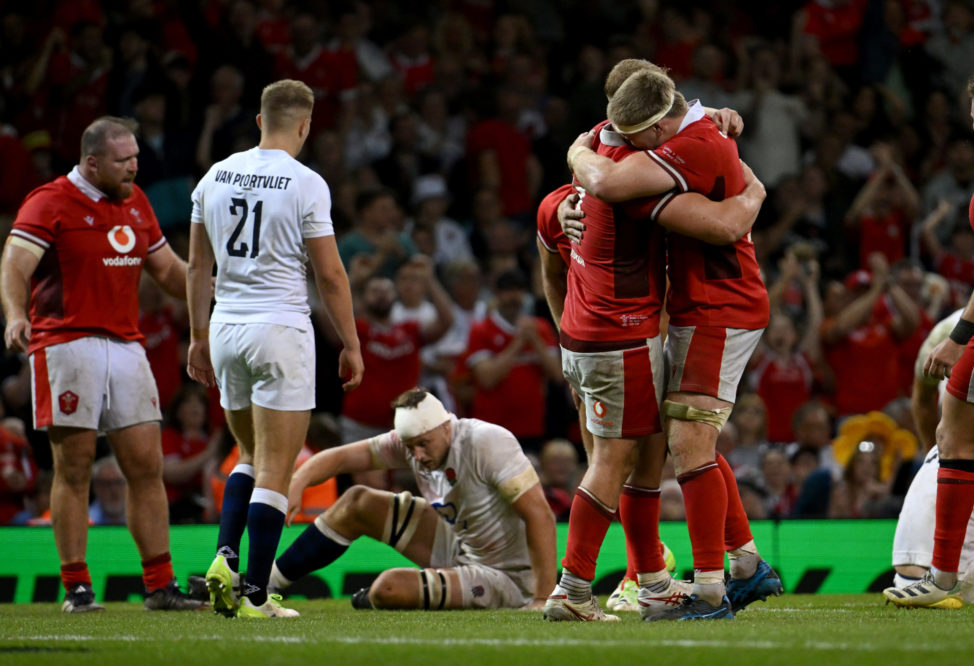 Ben Wildsmith
I nearly didn't go out to see the game. I was supposed to watch it in Swansea, but apocalyptic weather warnings put paid to that trip. So, it was either an isolated ordeal at home in front of Amazon Prime (Grrrr) or go somewhere local to take my medicine. It was a close decision.
We've all been through some times watching Wales: the fall from grace in the 1980s, the traumatic hellscape of the 1990s, Western Samoa, Fiji, Western Samoa again, Italy, Georgia for heaven's sake.
It always felt as if things could be righted, though. New tactics, a change of coach or a talented youngster breaking through were all Wales needed to keep our hopes afloat.
This year has been different. Chaos at the WRU and the exodus of so many players to foreign clubs made the chill of defeat in the Six Nations seem more like climate change than another patch of bad weather.
International football days in Cardiff saw the city flooded with a bucket-hatted joy that celebrated the nation with abandon win or lose. To remain committed to rugby, with its endless bickering, offensive, antiquated management and three blydi feathers, began to feel like clinging to the corpse of a cherished relative. No fun. No fun at all.

Vital signs
Misery loves company, though, so I trooped down to the club in Ynyshir braced for the worst. There were a decent few in by kick-off but it was subdued, no jerseys being worn, nobody discussing the game. The anthem was observed quietly but without the rapt anticipation that accompanies it in the good times.
Perversely, I felt rather better about it than has been the case recently. Settling down with a drink, as the sun peeped through the window, I realised there was no knot in my stomach. Have I died? I wondered. After checking my vital signs, it seemed I was still clogging up the physical realm but experiencing the heady freedom of hopelessness.
The gnawing hunger for Welsh success had been replaced by a Zen acceptance that the events would unfold as they would: the Wayne Pivac path to enlightenment.
The second Gatland era seemed destined for disaster. Aside from the catastrophic infrastructure collapse of the game in Wales, there was a distinct impression that he was only here for the money.
Twitter was full of discontent at the great man's extracurricular appointments at the opening of shops and the like, whilst some pointed to out of date tactics during the Six Nations and his failure to make a clear statement about the misogynism scandal that enveloped the WRU shortly after his appointment. Was his heart really in it?
Optimistic
Over the last week, though, Gatland seemed uncharacteristically optimistic about his squad's prospects. After his traditional pre-World Cup beasting, this time in Switzerland, the players enjoyed a positive reaction from their coach in interviews.
'I'm really excited. I'm telling you this team will do something pretty special,' he gushed on Wednesday.
There were clear signs of progress in the first half. While England looked muscular in contact, Wales were organising well and demonstrating good basic skills under pressure.
England's three-point lead at half time owed much to the preening referee's invention of a new law preventing a player having a ball thrown at his stationery hand, and hopeless gullibility as regards front row gamesmanship at the scrum.
Heading out for a vape in the Rhondda sunshine, again have I died? I was still calmly sure that we'd lose. Twenty points shipped in the first 15 minutes, I silently predicted, all too familiar with sluggish second-half openings that prove irretrievable.
But no. With Jac Morgan rampant as captain, this Wales team began to look like a proper handful. Gaining supremacy in contact, they were unafraid to go wide and, wonder of wonders, seemed to have rediscovered how to defend.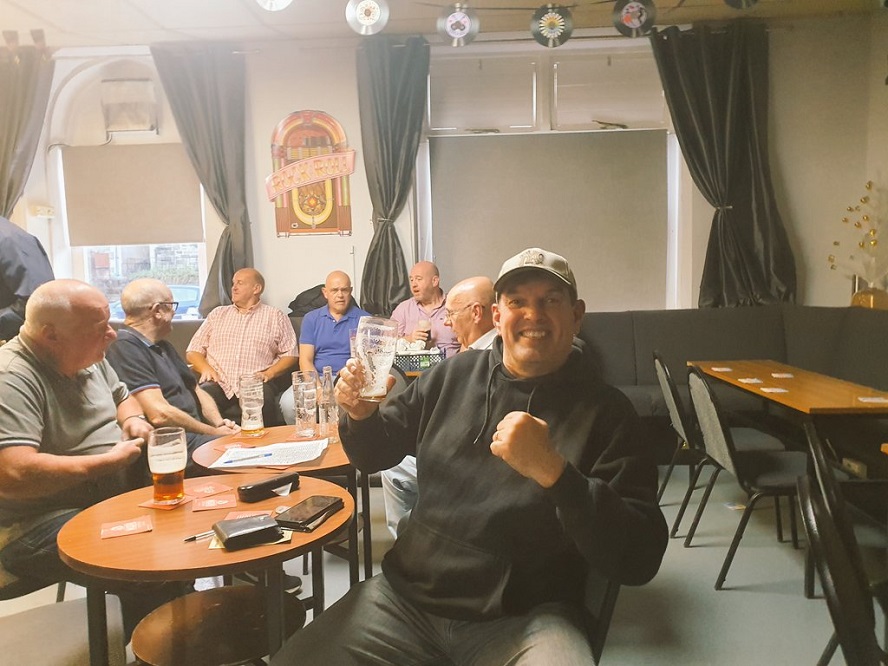 Dyer straits
When Rio Dyer missed a tackle in the first half, Steffan, at the next table, groaned,
'Dyer Straits!'
Dyer missed another one in the second period but leapt to his feet, chased down his man and scragged him. Steffan turned to me and grinned.
It was warming up in the club, with all eyes on the screen and the ref copping for some choice language when he privileged a millimetre of air over Rees Zammit's magnificent try.
The World Cup just might be something to look forward to and enjoy.
Walking home, I was reminded of that line in The Sopranos.
'Just when I thought I was out, they pull me back in…'
---
Support our Nation today
For the price of a cup of coffee a month you can help us create an independent, not-for-profit, national news service for the people of Wales, by the people of Wales.