Sport
Ken Owens: players 'had to make a stand' with strike threat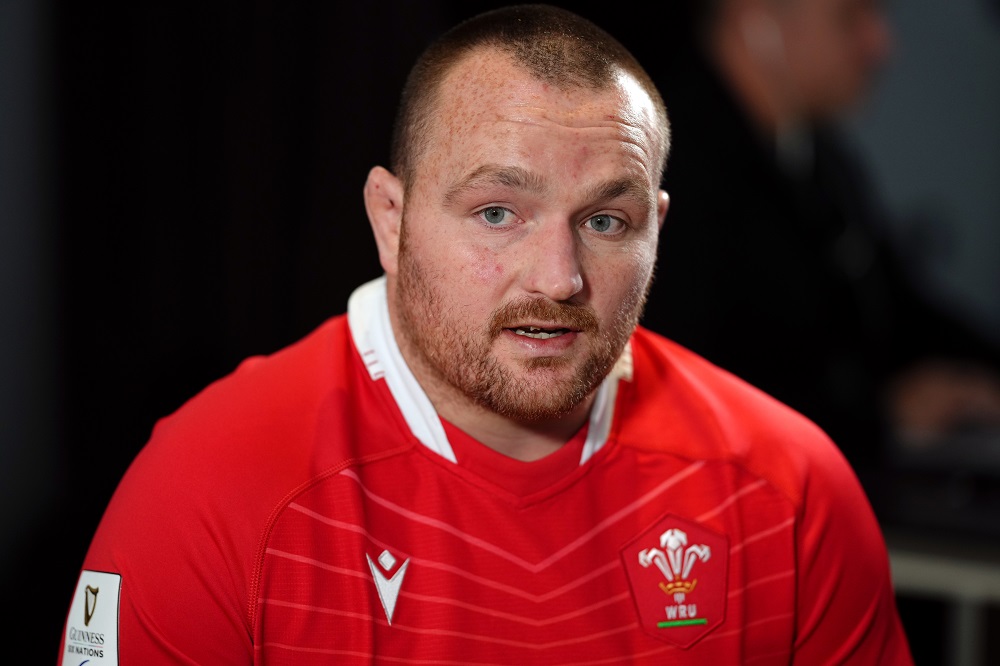 Ken Owens believes that Wales' players "had to make a stand" after a threat of player strike action was withdrawn and the go-ahead given to Saturday's Guinness Six Nations clash against England.
Three days before the scheduled kick-off in Cardiff, contractual chaos still held centre-stage as more than 100 players gathered at Wales' training base in the Vale of Glamorgan for a pivotal 80-minute meeting with Professional Rugby Board members.
Every professional player in Wales rugby was invited to the summit gathering, which also included Welsh Rugby Players Association representation.
Had a strike gone ahead and the Principality Stadium showdown been called off, the Welsh Rugby Union would have faced missing out on around £9million, but that nightmare scenario has been avoided.
Many players are out of contract with their regional teams at the end of this season, yet fresh deals could not be offered in writing until a new six-year financial agreement between the WRU and its four regions was confirmed, with no playing budgets having been finalised.
Wales players, meanwhile, wanted the contentious minimum 60-cap Test selection rule for players plying their trade outside the country to be scrapped, a voice at PRB meetings and a review of proposed fixed variable contracts that see only 80 per cent of salary guaranteed, with the remaining 20 per comprising bonus-related payments.

Crunch talks
The PRB, negotiators for the professional game's future in Wales, met on Wednesday morning before heading into crunch discussions with players, including Wales stars like Owens, Alun Wyn Jones, George North, Liam Williams and Rhys Webb.
Revised proposals are a reduction from 60 caps to 25 caps, with immediate effect, WRPA chief executive Gareth Lewis having a standing invite to PRB meetings and a hybrid contract model of fixed and variable, but there will also be a solely fixed model, with agent, player and region choosing which one they want to have discussions about.
Wales captain Owens said: "We felt we had to make a stand, but the conversations that have taken place over the last 10 days or so have shown that some positive resolutions can be found.
"It has got to be a long-term solution. Welsh rugby can't keep going on this merry-go-round of crisis after crisis, because it is affecting everyone in the game.
"We need to pull together now and find the best way forward, and do it together to put Welsh rugby at the top end of world rugby, and not the laughing stock, which I think we are at the moment.
"Of course it has been a distraction with everything that has been going on, but I have got to commend the players' professionalism in this.
"When we have crossed that white line at training, we've prepared well and done our work as professional players. We are really ready for Saturday, and looking forward to getting out there and going toe to toe with England.
"I can tell you, he (Welsh Rugby Union acting chief executive Nigel Walker) understood where the camp was coming from. If need be, the boys were prepared to do what we needed to do. Thankfully, that hasn't happened."
Contract offers
Wales head coach Warren Gatland is due to name his starting line-up to face England on Thursday, while Walker confirmed that Wales' wider regional playing group had been told that contracts would start to be offered next week.
Walker said: "We recognise that we need to start offering contracts to players who are concerned about their futures.
"The regions (Cardiff, Dragons, Ospreys and Scarlets) agreed to do that with the PRB today. We are moving forward, there is some good news, but you don't have to have an absolute crisis before you can deliver good news.
"I understand totally the position the players were in, and we at the PRB shouldn't have put them in that position.
"We are going to make sure we don't get into this position again. There are a number of things we've got to do to ensure this dialogue continues every week and every month from here on in.
"Ken has used that phrase 'laughing stock'. I will let other people decide whether we are a laughing stock. It has been an unedifying period for us, there are no two ways about it."
The news on contracts, meanwhile, was welcomed by WRPA chairman and Dragons wing Ashton Hewitt.
"Progress has been made. We have had significant contractual concerns and have compromised on all the points raised," he said.
"Significant progress has been made, but now it is important all players in Wales can have contracts put in front of them which provide certainty.
"The players will be provided the options of having the fixed variable element to their contract or a fixed contract with a guaranteed salary. That's massive, and a huge positive for us."
---
Support our Nation today
For the price of a cup of coffee a month you can help us create an independent, not-for-profit, national news service for the people of Wales, by the people of Wales.