Sport
Knee-high to a loosehead: Charlie, Grandad and me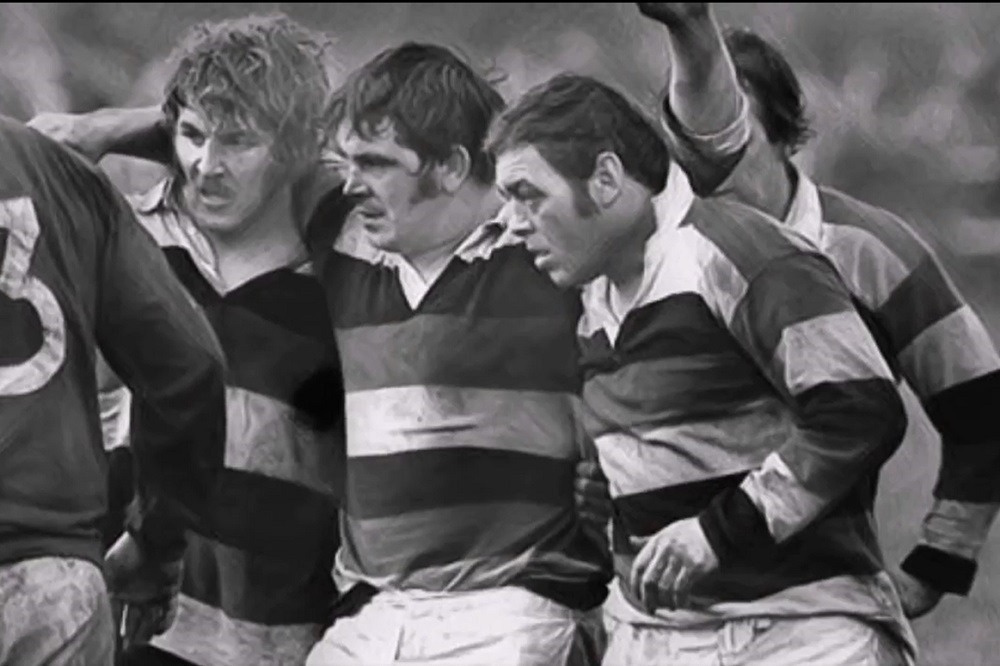 Ben Wildsmith
A sad time for Welsh rugby was compounded by the loss this week of Tony 'Charlie' Faulkner. Like many of you, I've been watching the Slammed series on telly, as a retreat into nostalgia helps to take the sting out of the current trials of following the Wales team.
Charlie was the only member of the 70s side I was lucky enough to see play in person. Famously of uncertain vintage, Charlie was coaching Newport RFC in the early 80s but could still be called upon to pull on a jersey and give a loosehead masterclass should the need arise.
As a rugby-mad 9-yr-old, Saturdays were the focus of my existence. My grandad, Idwal, and I were members at Moseley RFC in Birmingham and would go on the bus to all the home games. The journey held special anticipation if a Welsh side were playing, and our allegiance would switch for the afternoon.
Before the Newport game, an announcement came over the Tannoy that there was a change to the team and a replacement prop would be starting. As a cheer went up around the Reddings, Grandad explained that I would be witnessing a great of the game.

Lesson in life
Grandad had come from Tylorstown to teach at Cockshut Hill Secondary Modern and one of his pupils, John White, had gone on to become coach at Moseley. This meant we had a pass for the players' lounge after the games and my autograph book filled up with storied players from across England and Wales.
These formative afternoons were when the culture of rugby seeped into me, as much as a love for the game itself. Watching gigantic locks who had spent all afternoon causing each other as much damage as possible share a beer afterwards was a lesson in life.
Mostly, though, I remember how kind the players were to an awestruck kid nervously asking for signatures. Often I'd be asked to hold a pint whilst a player signed my book and be told,
'Have a sip, then!'
On one occasion Llanelli had lost to Moseley and their pack was sat around a table at the far end of the lounge mulling over the performance. Oblivious to their angst, I approached with my book and was commanded by Phil May, Welsh international and club captain to pull up a chair.
'Do you play?' he asked, signing me book and passing it on to his teammates.
'Yes, Mr. May.'
'Really, what position?'
'Number 8, Mr. May.'
Shooting an accusatory glance at his defeated back row, the Stradey legend gave me a story to tell for life.
'What are you doing next Saturday?'
Rumbled
After the Newport game, grandad was in high spirits. Whilst I was under instructions to reply 'three pints' to any enquiries from Grandma as to his consumption, this was very much an estimate rather than a measurement.
As the evening wore on his schoolmasterly bearing would slip and he'd regale his pals with tales of astonishing misbehaviour in North Africa during WW2. I'd go unnoticed, far below eye level, and taking care not to remind him I was there lest he moderated the storylines.
That evening, though, he was keen to show me something. Fishing a silver box out from his pocket he opened it to show me his angina pills.
'What colour are these, Ben?' he asked.
'They're yellow.'
'No, they're pink!'
Turning to his pal Horace, he asked again.
'What colour are these, H?'
'Pink.'
'See, told you they were pink.'
'They aren't, Grandad, they're yellow!'
He proceeded to show the pill box to nearly every player in the room and all of them confirmed that the tiny yellow pills were, in fact, pink.
There must be something wrong with me, I thought. Perhaps my eyes have gone, or I'm going mad!
Eventually, he tapped a thickset man on the shoulder.
'Charlie, what colour are these pills?'
This was the moment of truth. The final arbiter would be the man Grandad had told me was the finest loosehead prop in the world; a British Lion and member of the greatest front row ever to play the game.
But then I rumbled it. Positioned between me and the garlanded scrummager, Grandad was frantically mouthing 'pink' at him.
'They're pink, they are, ' he replied.
---
Support our Nation today
For the price of a cup of coffee a month you can help us create an independent, not-for-profit, national news service for the people of Wales, by the people of Wales.