Sport
Nigel Walker warns future of rugby union in Wales at stake over recent claims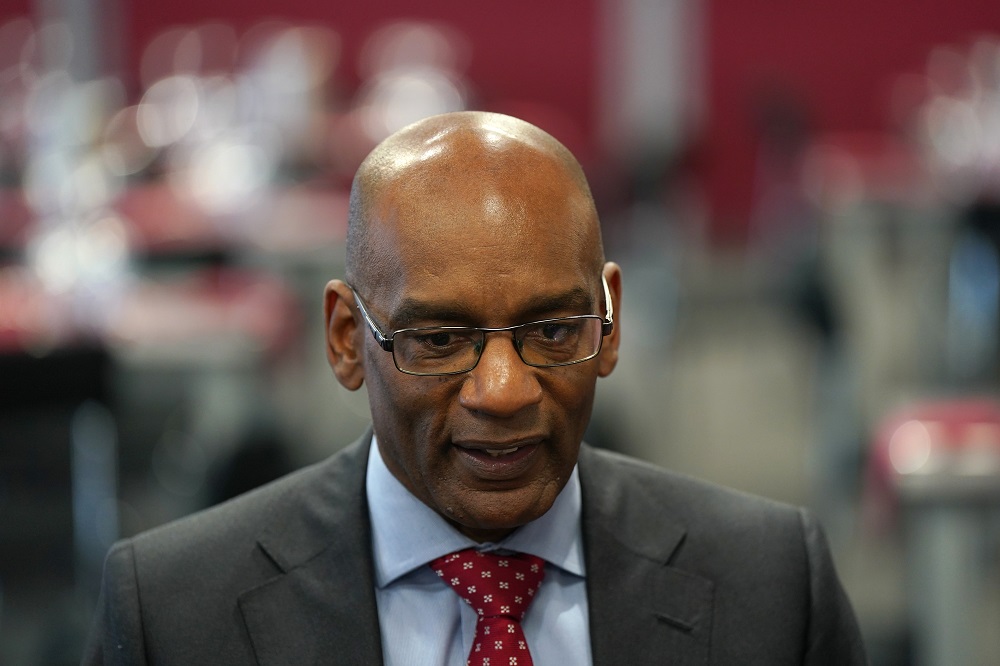 Acting Welsh Rugby Union chief executive Nigel Walker has warned the very future of the game in Wales is at stake over the allegations of misogyny, sexism, racism and homophobia that have rocked the organisation.
Allegations of a "toxic culture" at the WRU were aired in a television documentary last week, resulting in the resignation of chief executive Steve Phillips on Sunday.
An independent taskforce is to be set up to tackle the allegations, with Sport Wales – a Welsh government-funded body – advising on the make up and remit of the panel.
WRU chair Ieuan Evans said it was his responsibility to "go out to clubs and drive change" at an EGM proposed for March, and Walker admits Welsh rugby is in a perilous position after member clubs voted down governance reform in October.

Not sustainable
Asked how clubs could be persuaded to support change, Walker said at a press conference in Cardiff: "You come up for a compelling argument for change because where we are now is not sustainable.
"If we are not prepared to change, the future of Welsh rugby and the Welsh Rugby Union is in danger. I can't put it any more bluntly than that.
"We've accepted we need change and we want to get to that change programme as quickly as possible."
A number of former WRU employees took part in an investigation by BBC Wales with accusations about their time at the organisation.
Charlotte Wathan, general manager of women's rugby until her resignation last February, spoke of how a male colleague said in front of others in an office that he wanted to "rape" her, while another unnamed contributor said she was left contemplating suicide by her experiences of bullying and sexism at work.
Former Olympic hurdler and Wales wing Walker, who described the allegations raised in the documentary as "harrowing and despicable", said the rape claim had been investigated by a leading law firm.
He said: "They came to a view they couldn't substantiate the claim and that investigation, if required by the taskforce, will be turned over to them so they can look at it and they can say it needs to be investigated again.
"If this person needs to be interviewed or that person needs to be interviewed, we will comply with it. We're opening up our shop, no question is off the table, they can have access to everything."
Investigation
Walker wants a rapid conclusion into the investigation of the WRU – "I would hope that it would be weeks" – and a meeting was due to be held on Monday to set its terms of reference.
"You can have it as wide as possible and it's going to take quite a bit of time, or we can have a more defined terms of reference highlighting specific areas where perhaps the taskforce will meet and come to a conclusion more quickly," said Walker, who was appointed WRU performance director in July 2021.
"That's the balance we've got to strike. We don't want to be sitting here in three, four, five months time without it having been reported because the terms of reference are so wide.
"We want to get those recommendations as quickly as possible and be fit for purpose. We need to undertake that we will implement the changes required.
"The acid test is what we do with the organisation and what people think about it. It's about restoring credibility and it will be up to people outside the organisation to tell us when they think we've restored credibility."
Amanda Blanc, who chaired Welsh rugby's professional board between 2019 and 2021, warned the WRU it had a problem before the recent claims emerged.
Blanc, now chief executive of Aviva insurance company, told the WRU it had "deep-rooted" culture and behavioural problems, but Evans insisted Phillips had a part to play in the future of Welsh rugby at a press conference last Wednesday.
Asked if those comments had damaged his own credibility, Evans, who has called for an independent WRU chair and is due to be questioned in the Senedd on Thursday over the allegations, said: "In my heart, I'm very loyal. I like to think I have integrity.
"It's up to others to judge whether I have or not. Steve Phillips had made changes. But when he decided he would like to step down, we accepted that resignation.
"We feel now is an opportunity to move forward. We need greater diversity and a greater skill set on our board to challenge and support our executive."
---
Support our Nation today
For the price of a cup of coffee a month you can help us create an independent, not-for-profit, national news service for the people of Wales, by the people of Wales.