Sport
Passion, pressure and Mantovani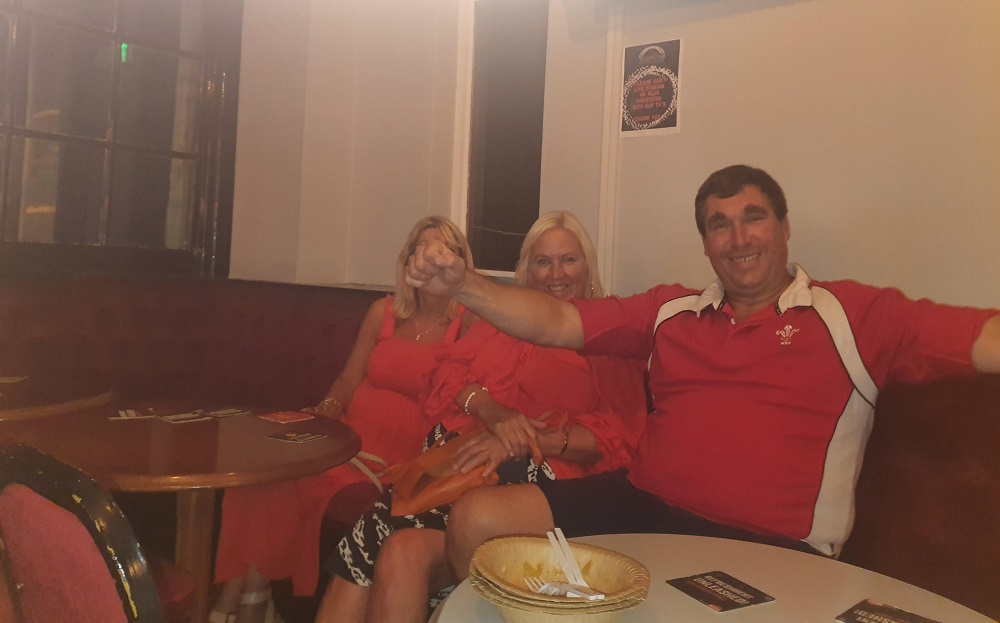 Ben Wildsmith
We had Radio Wales on as we came home from watching the game and when the coverage ended, they played what sounded like Mantovani. Presumably, the NHS had been in touch to demand the nation be soothed back to cardiac safety.
It's never straightforward, is it? There was a moment, on 60 minutes, when I did it to myself again. I looked at the score, then at the clock with the little yellow card symbol above Fiji, and relaxed. I sat back in my chair, took a leisurely swig of Diet Coke and said, out loud mind,
'That's us into the quarter finals.'
Fifty years I've had to learn better than that but, once again, hubris got the better of me and I set myself up for twenty minutes of pure blydi torture.
Earlier in the week I'd been making the proper psychological preparations. Of course, we were going to lose the opener. Wales always start slowly, and Fiji are the form team. Even the bookies had Fiji winning, so the wise course of action was to write this one off and hope that Wales was gelling by the time Australia came around.
I was even slightly upset when Warren Gatland announced that the squad had no injuries. For purposes of rationalisation and self-care, we are usually provided with a raft of key injuries upon which to ascribe defeats. If it all went 2007, what was I to blame this time? The Tories, probably.

Subdued 
There was a subdued atmosphere in Pontypridd's District Club as the big screen blared the huge Bordeaux stadium into the darkened bar. Before the game we had the inevitable montage of 1970s moments, complete with tearful doggerel and weapons-grade cliché. The camera panned around the crowd and settled on a couple of blokes wearing daffodil head dresses. My pal, Phil, winced visibly.
'Grown men, they are.'
And we were underway.
Wales looked well-drilled and exceptionally fit. In the early exchanges, the defensive line was organised, and players knew where they were supposed to be.
When Adams went over it seemed totemic. If he starts scoring tries, he tends to carry on scoring them and his raw aggression near the line, looking for all the world like a staffy entering a butcher's shop, is a rousing sight: the sort of spectacle that inspires a team to greatness.
The sheer physicality of Fiji, though, is something for which there's no sure answer. When Waisea Nayacalevu bounced Dan Biggar off one shoulder and Aaron Wainwright the other on his way to Fiji's reply, it was clear that nothing should be taken for granted. Well, it was clear to everyone who isn't as twp as me that nothing should be taken for granted.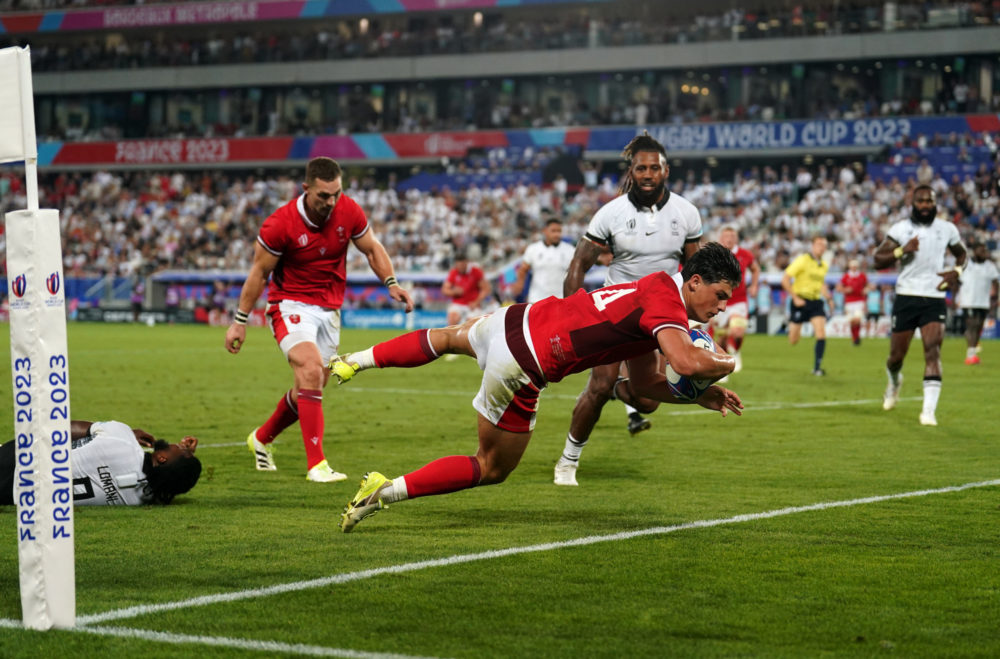 In the second half, Rees-Zammit's try showcased not only his whippet speed but also the Penarth assurance he carries through life. Having left the Fijian defence for dead, he produced a 'what did you expect' smile for the cameras. Wales will be a serious threat from either flank in this tournament.
Elliot Dee's try should have been it. Fiji had begun to tire, and it seemed that sensible game management would be enough to see Wales home. This Fiji side, though, is irrepressible. Their intensity was evident before the game and the onslaught they produced in the last quarter would have tested any side.
This version of Wales, however, is a tough nut to crack. Typified by Dan Biggar, the players ae fierce in defence and ready to take a chance when it arises. They must have been black and blue at the end of this.
Play them some Mantovani, Warren.
---
Support our Nation today
For the price of a cup of coffee a month you can help us create an independent, not-for-profit, national news service for the people of Wales, by the people of Wales.