Sport
Peadar, pints and politics – an afternoon of uncomplicated fun with the WRU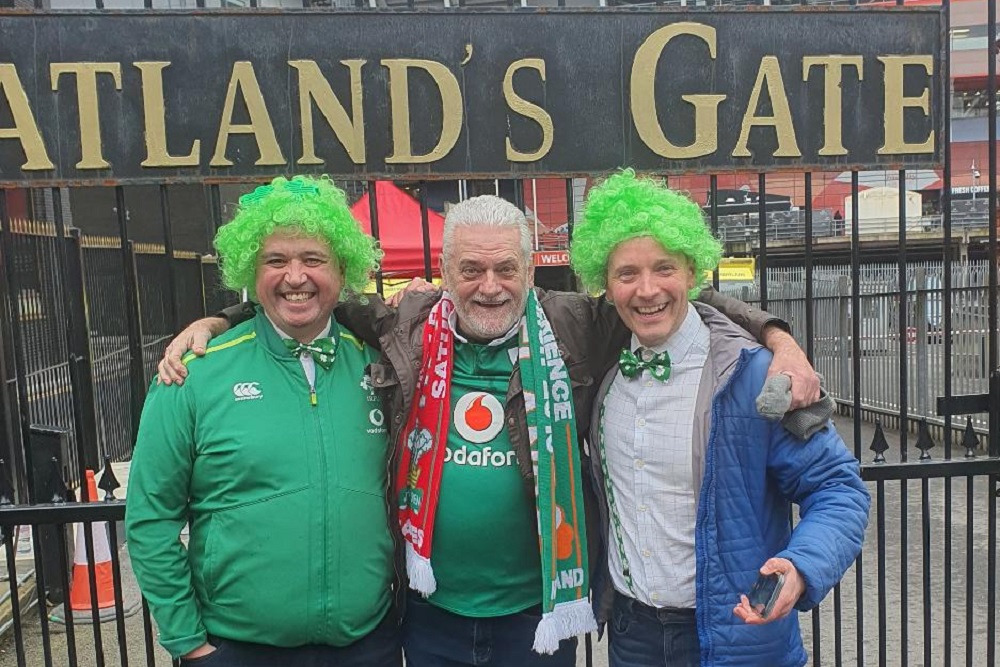 Ben Wildsmith
It's been a hard winter, hasn't it? A host of viruses have laid us low; we've had cold snaps, incessant rain, rampant inflation, and the return of Love Island. At least Warren Gatland is back though, and we can always count on the WRU to provide some uncomplicated family fun when the national serotonin level reaches -4.
Better yet, my Irish pal Peadar, who runs the North Powys branch of Sinn Fein, has pitched up with tickets for the game. So, off we go to Porth railway station in our respective national colours, the very picture of rugby camaraderie in a divided world.
On the train, the talk turns to politics. The likelihood of Irish reunification and Welsh independence are weighed up in the crammed carriage, and by the time we reach Queen Street, a rough constitution for a Celtic league of nations has been fashioned although no agreement is reached on the administrative centre of this new player on the world stage.
Exiting Cardiff Central, we note that Central Square still suggests the aftermath of a nuclear conflict and head for the Bluebell.
This High Street hostelry used to be the Goat Major and has been my favourite pre-match venue ever since I spent an astonishing hour in the company of Basque Frenchmen who not only distributed cheese, sausage and grape skin liquor but proceeded to march around the bar in military formation singing 'Death to Spain'.
Today, however, the atmosphere is subdued. Nobody is singing and the pub is playing the sort of music enjoyed by people who dislike music.

Hibernian bonhomie
On the way to the stadium, it's noticeable that the Irish fans are in buoyant form. Never afraid to embrace a national stereotype, their green wigs and fake orange beards proliferate as we snake towards the gates and the place where our respective moods will be determined.
Anyway, in Porters afterwards we sympathise with a North Walian who had travelled down for the day and, in his misery, discovered that Liverpool had been thrashed by Wolves. His emotional banker had gone south and Peadar offers Hibernian bonhomie to the stricken soul.
In short order the Celtic league of nations is back on the table as we all discover, for the second year in a row, that it's possible to become very Scottish very quickly.
An England loss is the emotional equivalent of WD40, if it doesn't fix it, it can't be fixed.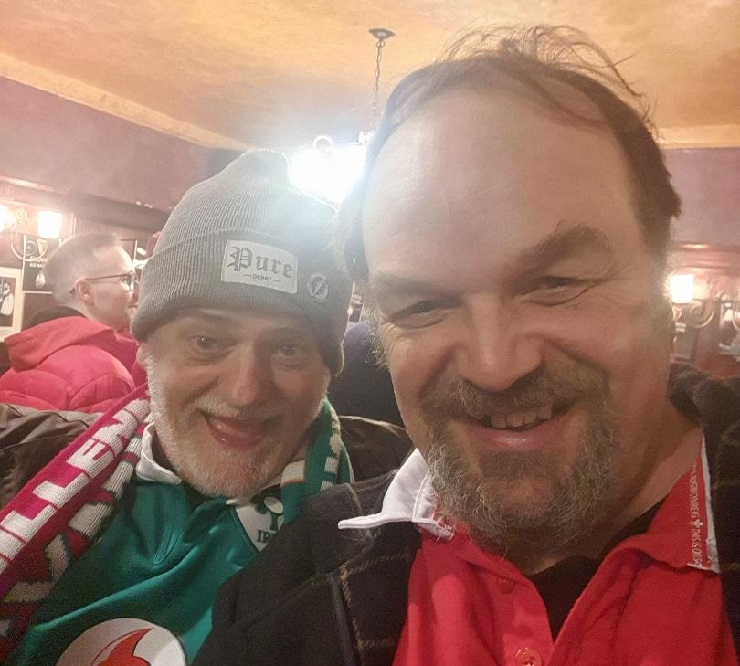 Traumatic
Judging Cardiff Central to be too traumatic an experience, we walk up to Cathays for the train home, passing a large group of university students in matching dinner suits.
'Those bastards will be running the world soon,' Peadar observes.
We break the journey in Ponty and pop into 'spoons for a last drink. Despite the game having finished four hours ago and twelve miles away, they are taking no chances and serving drinks in plastic glasses.
A teenage girl approaches Peadar and wants to buy his Ireland scarf. When no cash amount is acceptable she offers him a lapdance for it. In terror, Peadar gives her the scarf and we head for the exit.
Growing up in Derry during The Troubles is one thing but 'spoons in Ponty after a game is quite another.
More of Ben's rugby writing can be found on his link on this map
---
Support our Nation today
For the price of a cup of coffee a month you can help us create an independent, not-for-profit, national news service for the people of Wales, by the people of Wales.