Sport
Premier League confirms it is prepared to pool net media revenues with EFL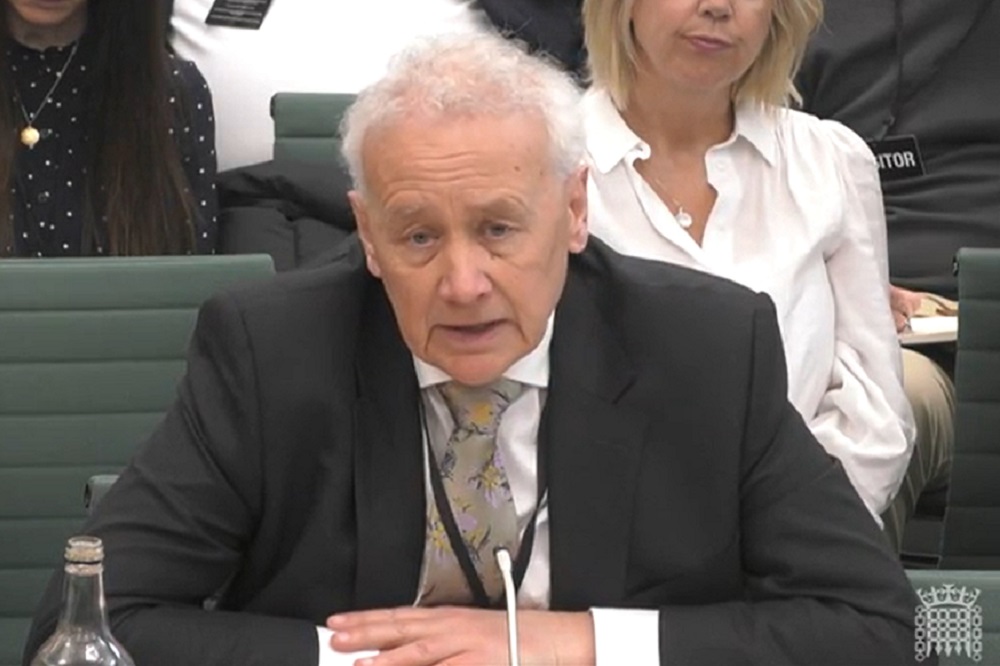 The Premier League is prepared to pool net media revenues with the EFL as part of a new financial settlement, its chief executive Richard Masters has told MPs.
The two leagues, along with the Football Association, are involved in ongoing talks over a 'New Deal For Football' covering financial distribution, cost controls, calendar issues and work permits.
Masters and EFL chairman Rick Parry both told the Digital, Culture, Media and Sport select committee on Tuesday that they hoped a deal could be in place for next season, and set out where there was agreement but also what the sticking points still were – chiefly parachute payments.
Parry has previously stated the EFL is seeking a 25 per cent share of pooled broadcast revenue, and while Masters did not comment on any figures, he did confirm the idea of putting the revenue together was part of the Premier League's proposal to the EFL.
"The Premier League has had exponential growth over the last 15 years, the EFL less so," Masters said.
"A gap has built up. What I think we are trying to address is to close that gap, specifically between parachute and non-parachute clubs in the Championship, and to do that in a systemic way.
"Part of Rick's proposal is to look at a new mechanism to share revenue, which is called net media revenue. Essentially, you put our media revenue, the EFL's media revenue in a pot, you take away costs and you divide it on a preordained formula which means that going forward, our growth is the EFL's growth, and vice versa, so our success is shared, it aligns the two organisations in a different way and ensures that gaps don't build up in the future."
Asked by committee member Kevin Brennan whether he was amenable to that approach, Masters replied: "Totally. Our proposals include that mechanism."

Merit-based payments
He said his league were looking at a deal which involved merit-based payments to Championship clubs but insisted that support to relegated clubs was still essential in some form, with the EFL vehemently opposed to parachute payments.
"(Our proposal) does involve the support of clubs relegated from the Premier League," Masters said.
"Obviously the gap between parachute clubs, the size of parachutes has grown over time. Our proposal seeks to address the gap between parachute and non-parachute clubs, but they're one of the few actual genuine sustainability instruments – albeit for a small group of clubs – that exist within football.
"If they were removed they would create significant difficulties and affect the competitive balance of the Premier League, and for relegated clubs create alternative issues.
"You'd be swapping one set of sustainability issues for another. Our proposal is very clear – when you have increased funding at a merit rate, that parachute clubs get topped up on the merit rate. So it's a different system, but it doesn't involve the abolition of parachutes."
Committee member Clive Efford asked Masters whether he thought any extra funding to parachute clubs would mean non-parachute clubs continuing to spend beyond their means.
Capping spending
Masters said the Premier League was committed to bringing in a "broadly similar" system to the squad cost ratio mechanism UEFA has developed, capping spending on squad costs at 70 per cent of turnover, and wanted to talk to the EFL about the system.
"If you're going to put more money into the system, albeit within a very competitive league, that revenue has to be regulated," Masters said.
"Otherwise it will go to increased player wages or owner dividends at the wrong time. So I think there's a full financial system to be worked through."
Parry said it was "hard to see how parachute payments contribute to sustainability in any way, shape, or form".
PA understands that as part of the 'New Deal' discussions, the Premier League has offered £125million a year in additional funding to the EFL.
The Government has proposed that a new independent regulator for football be given backstop powers to settle the financial dispute between the game's authorities through arbitration if they cannot agree.
Masters rejected the narrative that Premier League clubs had sought to kick the regulator into the long grass, after Tracey Crouch, who chaired the fan-led review which recommended a regulator be created through legislation, said she had been "disappointed and surprised" by the approach of top-flight clubs.
Masters said he could not recall if any club representative had ever suggested kicking the regulator into the long grass at any Premier League shareholders' meeting, but pledged to go away and check the minutes of meetings.
The session began and ended with Masters, Parry and Football Association chair Debbie Hewitt being asked to give a 'yes or no' answer on whether they supported the idea of an independent regulator.
Committee chair Damian Green asked the question of Masters a second time at the end of the session, and Masters replied: "I don't like yes or no answers because there's always a nuance in between.
"We totally accept the regulator is happening, we want to make it work. So on that basis I think the answer is obviously getting to a 'yes'."
---
Support our Nation today
For the price of a cup of coffee a month you can help us create an independent, not-for-profit, national news service for the people of Wales, by the people of Wales.